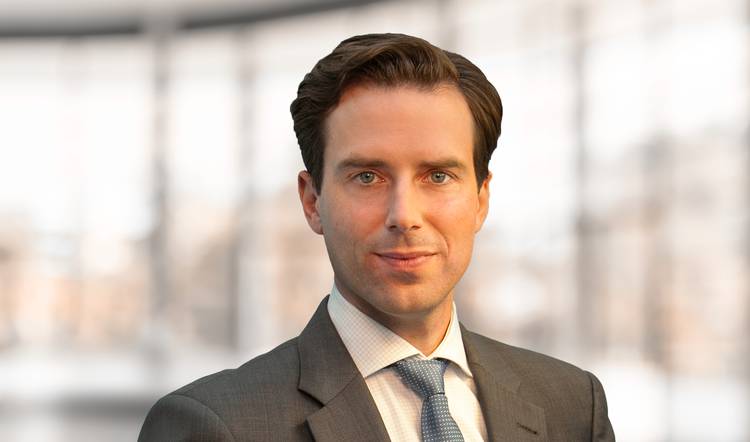 Analysis > Markets
East Africa: Rising image and interesting economic development
Word count: 1029
Several East African states have become the focus of attention for international investors. Economic growth in the region was around 6% in 2019 and is expected to be around 1-2% in the Corona year 2020. Real estate offers foreign investors good market access and enables them to increase yields and diversify risks
Receive ONE magazine and TWO locked articles of your choice for FREE when you register an account
Several East African states have become the focus of attention for international investors. Economic growth in the region was around 6% in 2019 and is expected to be around 1-2% in the Corona year 2020. Real estate offers foreign investors good market access and enables them to increase yields and diversify risks
For many years, western investors have concentrated on the major industrialised nations, whether in their equity or real asset investments. Africa, on the other hand, has rarely been and still is the focus of attention. The continent is often associated with political instability, corruption, problematic living conditions and violent conflicts. But is Africa a future-oriented business and investment location?
Certain African countries meet exactly the requirements that investors are looking for. Many countries have experienced an astonishing upswing in recent years, show an interesting economic development and are consolidating their young democracies, so that more and more investors are seeking access to these countries in order to become involved at an early stage. The German Federal Foreign Office puts it this way: "No continent is growing economically and demographically as fast as Africa. In the last ten years, investments by German companies have doubled. Africa's gross domestic product has grown by 30% in that time. The continent's poor image in economic terms has long since ceased to match the dynamic development figures." German Chancellor Dr. Angela Merkel also put it clearly: "Investments in Africa are investments in the future," said the politician at the G20 conference "Compact with Africa" last year.
East Africa to remain the continent's most dynamic region
This is supplemented by an evaluation by the Chambers of Industry and Commerce in Bavaria and the Leibniz Institute for Economic Research at the University of Munich e.V. (ifo Institute) on growth markets in Africa: The continent is becoming increasingly important as a sales market and production location. The labour force in Africa will increase from 400 million to one billion in 2050, every fourth worker worldwide will then come from Africa. At the same time, the economies of many African countries are developing more positively than the public perception. Since the turn of the millennium, African economic output has grown by 62% in real terms. This is the second highest figure after Asia (78%).
East Africa is the main focus. The region comprises 20 states, the most important of which include Ethiopia, Kenya, Rwanda, Tanzania and Uganda, which are considered the most interesting investment destinations among foreign investors. Major investors have already discovered these markets and are making targeted investments in companies, infrastructure and real estate. Great Britain, for example, recently announced that it wants to become the largest G7 investor in Africa by 2022. Economic growth was around 6% in 2019 and is expected to be around 1-2% in the Corona year 2020. According to the African Development Bank, East Africa will continue to be the most dynamic region on the continent.
In East Africa: large efficiency gains with small investments
The German Association for Small and Medium-sized Businesses (BVMW) has discussed various reasons that make East Africa investments interesting. For example, East Africa is one of the African regions that is most characterised by peace and stability. According to the BVMW, most of the countries in East Africa have a low level of corruption, high political stability and the rule of law, thus offering a safe and secure business environment. It states: "An important foundation for peace and stability was already laid in 2000 with the establishment of the East African Community (EAC). The partner countries of the EAC share the common goal of deepening economic, political, social and cultural integration. The quality of life of the people is to be increased through security, competitiveness, added value, trade and investment. A pan-African guarantor of peace and stability is the establishment of the African Union (AU) along the lines of the EU. The AU pursues the goal of greater political and economic integration of the continent and gives it a single voice. African Standby Forces provide military clout to jointly enforce peace against terrorist groups".
Similarly, East Africa (still one of the poorest regions in the world with low productivity and efficiency) is, according to BVMW, just as the other African regions, only at the beginning of industrialisation. In almost all economic sectors and the public administration, potential for improvement becomes apparent very quickly. At this level of development, even "small" investments can achieve large efficiency gains.
Real estate with yields of about 8%
In addition to investments in small and medium-sized companies, the focus is also on real estate investments. Real estate provides foreign investors with optimal market access. Real estate offers protection against inflation and easily predictable income. For example, a French investor is currently developing a property in Kigali, Rwanda, where, among others, a large European fashion group is to become a tenant. The average yields for real estate projects in East African countries such as Rwanda and Tanzania are far above the western market standard. Investors can expect yields of around 8% in the middle scenario.
Compared to Europe, the advantages are quickly apparent. In the saturated western markets, yields from real estate are falling parallel to rapid price increases (due to, among other things, the very favourable financing offerings by western banks) of recent years. This is accompanied by increasing risks due to an unprecedented construction boom and a change in general conditions (more home office, automated mobility). For this reason, caution and diversification are now called for when investing in real estate.
Since there is strong potential in almost all sectors in East Africa, it makes sense to diversify investments in existing properties and new construction projects with space for retail, hotels, health care and other businesses. It is important to develop properties for local needs. High-end real estate has a large market in Europe. In Africa, they usually bypass local demand. For this reason, those real estate projects that are in demand by local people and companies are lucrative. By making targeted use of locally produced building materials and local service providers, the "Buy Africa, build Africa" approach can also make a positive contribution to the local people.