MARKET COMMENTARY: Nigeria: Inflation slowed in August
Every month we select a fund manager, active in the African continent, to share his thoughts on the performance of African listed markets (equities or bonds). If you want to be featured in this section, get in touch via editor "at" africaglobalfunds.com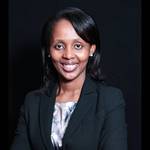 By: Yvonne Mhango, SSA Economist, Head of Research, SSA, Renaissance Capital
Headline inflation slowed for a fifth consecutive month to 17.0% YoY in August, however, it increased from 13.2% YoY a year earlier. The slowdown over the past five months has been due to YoY food inflation, which came in at 20.3% in August, from a YtD high of 22.9% in March. YoY imported food price inflation, which has been on the increase since January, was flat at 17.1% in August, vs July, implying the slowdown in August was due to domestic food prices.
Figure 1: Inflation measures, % YoY; Source: National Bureau of Statistics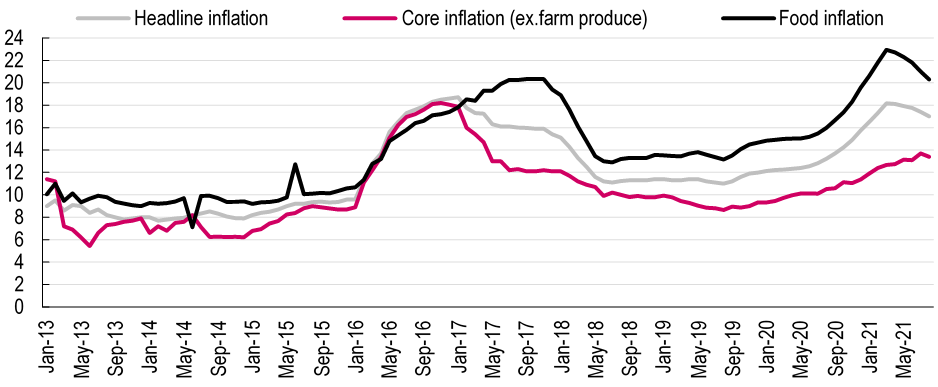 After increasing over the past several months, core inflation (excludes farm produce) slowed to 13.4% YoY in August, vs 13.7% in July. The moderate slowdown was largely due to transport and healthcare prices. We think it is too soon to say whether this is the beginning of a downturn in core inflation.
While the slowdown in YoY food inflation is encouraging, it concerns us that MoM inflation picked up in August to 1.6%, this after slowing from 1.9% in March to 0.9% in July. The good news is that global food price inflation has peaked (Figure 1), and is slowing, which should help temper imported food inflation.
We expect YoY headline inflation to continue decreasing in the near term, albeit at a slow rate, to the low teens. However, we think the risks lie to the upside, from a weaker naira and insecurity in the main food-growing areas.