Manager's View
Every month we select a fund manager, active in the African continent, to share his thoughts on the performance of African listed markets (equities or bonds). If you want to be featured in this section, get in touch via editor "at" africaglobalfunds.com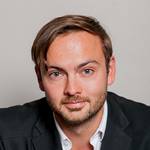 MARKET COMMENTARY: South Africa Magnitude of GDP collapse expected, but still shocking
By Jacques Nel, Analyst, NKC African Economics
The South African economy contracted by 51% q-o-q on a seasonally adjusted, annualised rate (saar) in 2020 Q2, marking the fourth-consecutive quarterly decline in GDP and setting a new record reduction. While forecasts varied considerably due to the unprecedent nature of the Covid-19 crisis, the outcome was at the more pessimistic end of the forecast spectrum, but slightly more positive than our own estimate of -55% q-o-q. Economic production dropped by 17.1% when compared with 2019 Q2, while GDP for the first half of 2020 came in 8.7% lower than that in H1 2019.
Nine out of 10 sectors recorded contractions in Q2, with agriculture the only sector recording growth. The largest negative contributors to the GDP performance in Q2 were the manufacturing (-74.9% q-o-q and marking the fourth-consecutive quarterly decline), trade, catering & accommodation (-67.6%) and transport & communication (-67.9%) industries. Mining production collapsed by 73.1% q-o-q following a 21.5% reduction in Q1, while activity in the finance, real estate & business services sector dropped by 28.9% q-o-q. Agriculture, in turn, grew by a robust 15.1% q-o-q due to strong growth in fields crops, horticulture and animal products.
The considerable GDP contraction came in close to our estimate, and all eyes are now on the recovery. The economic collapse in Q2 was broad-based, but the recovery will not be as uniform, as some sectors, while permitted to operate, will still contend with a challenging economic environment. Consumer confidence improved in Q3, although this stems from a near all-time low. Business confidence, in turn, did drop to an all-time low in Q2, and while some improvement is to be expected in Q3, the sector will be far from satisfied with prevailing economic conditions. A technical bounce-back is expected in Q3, but H2 will still be a tough time for businesses and consumers alike. We expect that the 2020 Q2 GDP collapse would have been more severe than that estimated by the South African Reserve Bank (Sarb). This, together with adjustments to monetary policy by the US Federal Reserve implying lower rates for longer, feeds into a stronger likelihood of another Sarb repo rate cut this year. The Sarb could, however, give recent loosening action more time to filter through into the economy, given that lockdown restrictions would have caused disruption to the transmission mechanism. It would also be prudent to assess market reaction to October's Medium-term Budget Policy Statement. However, the failure to provide monetary stimulus a week after a record decline in GDP, when there is scope to do so, would raise eyebrows.