MARKET COMMENTARY: Ghana: Inflation Rises to Highest Level In Over Four Years
Every month we select a fund manager, active in the African continent, to share his thoughts on the performance of African listed markets (equities or bonds). If you want to be featured in this section, get in touch via editor "at" africaglobalfunds.com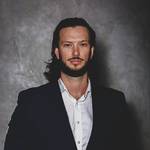 By: Leeuwner Esterhuysen , Analyst, Oxford Economics
The most recent consumer price index (CPI) print by the Ghana Statistical Service (GSS) indicates that price pressures continue to soar as annual inflation accelerated from 11.0% y-o-y (0.6% m-o-m) in October to 12.2% y-o-y (1.4% m-o-m) in November. This is the highest pace of annual price increases since September 2017, when inflation of 12.2% y-o-y was also recorded. Ghana's annual inflation rate has now breached the upper limit of the central bank's target range for three consecutive months. Overall, CPI inflation has averaged 9.7% y-o-y over the January-November period.
Inflation in Ghana fell within the central bank's target range from April to August as base effects saw food price pressures ease significantly in Q2 2021. Since July, however, the impact of the favourable base effects started to fade, which, in conjunction with rising food, housing, and fuel costs, has resulted in an acceleration in inflation.
The consumer price environment in Ghana has deteriorated notably over the past few months as food prices and fuel & utility costs continue to rise. Producers in the private sector continue to face higher input costs, which are inevitably passed on to consumers. These sticky price pressures prompted the Monetary Policy Committee (MPC) of the Bank of Ghana to (unexpectedly) hike the policy rate by 100 bps to 14.5% in November, effectively reversing the 100 bps cut at the end of May. The rate hike is yet to have an impact on prices and, in conjunction with favourable base effects, is expected to see annual inflation dip below 10% at the end of Q1 2022 only. However, should monetary authorities fail to successfully re-anchor inflation expectations (which was one of the main goals of the recent rate hike), this may not occur until Q3, as the presence of unfavourable base effects in Q2 is likely to result in an acceleration of inflationary pressures.
Considering the modest pace of Ghana's ongoing economic recovery, we do not anticipate any further policy rate hikes in the near term. Yet, if price pressures intensify much further, it may force the MPC's hand. We now foresee CPI inflation averaging 9.9% in 2021 – the same as last year. While we expect this rate to average around 9.0% next year, inflationary risks remain heavily tilted to the upside.