MARKET COMMENTARY: Fitch downgrades Tunisia to B-
Every month we select a fund manager, active in the African continent, to share his thoughts on the performance of African listed markets (equities or bonds). If you want to be featured in this section, get in touch via editor "at" africaglobalfunds.com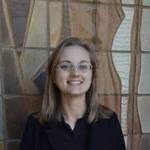 By: Petro van Eck, Analyst, NKC African Economics
Fitch Ratings downgraded Tunisia's long-term foreign currency rating to B- from B on July 8. The outlook remains negative. This comes after the agency maintained its pessimistic outlook on Tunisian banks' credit in late June. According to Fitch, the downgrade mirrors the rise in fiscal and external liquidity risks resulting from the delay in securing a $4bn loan from the IMF, which will, if not secured, prevent Tunisia from gaining access to external financial support also linked to an agreement with the institution. Slow progress on fiscal reform and debt restructuring also hinders plans for economic recovery and debt sustainability. The downside risks for revenues are exacerbated by the recent surge in Covid-19 infections, and the subsequent tightening of restrictions on movement and business activity. Although the fiscal deficit is expected to narrow slightly as pandemic spending subsides over the medium term, the public wage bill remains high and will continue to weigh on the fiscal balance. The current account deficit will also widen this year as the North African country faces yet another summer without tourists. One-third of Tunisia's banking sector assets are accounted for by public banks and Fitch expects asset quality to worsen when forbearance measures expire in September this year. The large proportion of non-performing loans is also weakening the banking sector's health metrics.
On February 23, Moody's downgraded Tunisia's credit rating to B3 from B2 and maintained a negative outlook. The agency mentioned that the downgrade reflected the slow implementation of public sector reforms targeted at stabilising and reversing the considerable increase in debt burden.
The recent downgrade by Fitch puts Tunisia in an increasingly unfavourable position to secure external funding, making its current negotiations with the IMF, for a loan of $4bn, even more difficult. Failure to secure the IMF loan will weaken external buffers. We forecast Tunisia's foreign reserves to decline by 10.0% to $8.5bn this year, from an estimated $9.4bn in 2020. Although we forecast the economy to grow by 3.9% this year, after contracting by 8.6% in 2020, the challenging environment in which banks operate will hamper government's plans to spur business activity through low interest rates. A slow vaccination campaign and the resurgence of Covid-19 infections could also prove to be detrimental to business activity, as well as banks' profitability.