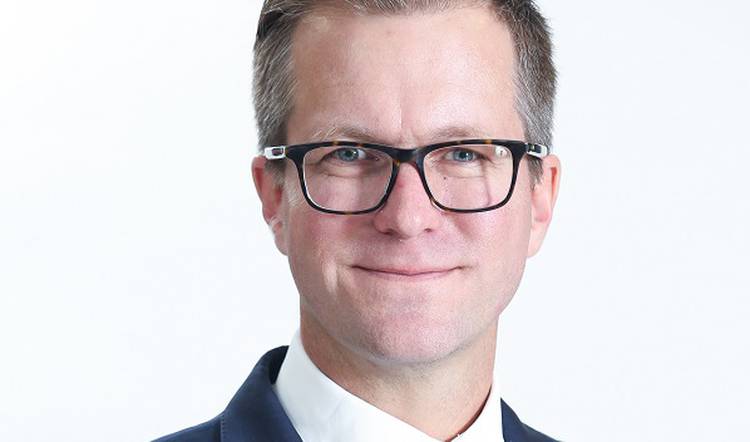 Opinion
Lucrative opportunity for SA pension funds
Word count: 745
Revised regulatory allowance for African investments can be a lucrative opportunity for pension funds, says Brett Mallen: Acting CEO, Sanlam Africa Investments
Receive ONE magazine and TWO locked articles of your choice for FREE when you register an account
Revised regulatory allowance for African investments can be a lucrative opportunity for pension funds, says Brett Mallen: Acting CEO, Sanlam Africa Investments
Africa has long been considered an attractive alternative asset class for South African institutional investors, offering powerful, risk-adjusted returns over the long term, along with excellent diversification benefits. In a low growth, low return local environment, including an alternative asset class such as Africa into retirement fund portfolios has the potential to significantly enhance the risk and return profiles of these portfolios.
 
It is in this context that we consider former finance minister Malusi Gigaba's important announcement that the limit on offshore investment for institutional investors would be increased from 25% to 30%.  Even more importantly, Treasury determined that the additional foreign allowance for investments into the rest of Africa should be doubled from 5% to 10%.
  
Africa's growth trajectory
We have always held the view that Africa is on an upward long-term secular trajectory that investors can benefit from. This longer-term trend merely experienced a temporary downward cycle after oil and a number of other commodities collapsed in late 2014.  Africa has since disproved its naysayers who believed it was only a commodities play that was short-lived, following the flush of easy money looking for an outlet after the global financial crisis in 2008.  I am certain that the increased allocation bears sound testament to the longer term view into which our team have vested their careers. 
 
There appears to be consensus among economists that there is little risk in increasing the prudential limit on foreign investments within South African institutional portfolios, given the strong flows into emerging markets over the past year.  Treasury appears to have expressed a view that they expect this trend to continue into at least the medium term, particularly in the context of a new political landscape in South Africa.  Therefore, allowing local pension funds to diversify at a time that rand strength could perhaps be mitigated a little, does make good sense. 
 
However, there is a further important message, which Treasury intends to send with its specific increase of the African allowance from 5% to 10%.  For the South African economy to recover to its previous levels, it is non-negotiable for us to co-exist amongst stronger African economies, with deeper capital markets that are more financially inclusive.  This will require further investment from South African – and other international – investors.
 
The greater Sanlam Group has identified the strategic imperative of investing into the African economies in which it so actively participates. This can be seen through its significant operations in 34 countries and the recent announcement of the $1bn follow-on investment to acquire the remaining equity stake in Saham Finance.
 
There are excellent opportunities to realise the remarkable growth prospects across a number of African economies – across all investment classes – and in so doing, supporting and contributing to the strength and resilience of the rest of the continent.
 
Of course, there are risks to investing into Africa but diversification across geographies and asset classes, and investing alongside African investment veterans with carefully selected local partners with whom deep relationships of trust have been built, can largely mitigate that risk so that the promised returns can be realised.
 
Now may be the right time to invest
It is again exciting to be investing into Africa as it is clear that this is the right time in the cycle to be making at least some allocation to African markets.  In no way is this more apparent than from the remarkable performance of the African public equities markets over 2017, delivering a market beta of around 22%.  Our portfolio managers are convinced that there is still attractive beta to be realised in the short and medium term (and that they can repeat the exceptional alpha which they generated in 2017).
 
Despite the attractive investment case, Africa as an investment destination has recently been overlooked by South African retirement funds and allocators of capital. Blindsided by the temporary poor performance between 2014 - 2016, few recognised the greater opportunity in utilising their previous 5% allocation to Africa and the associated rand hedge benefits if invested into offshore US dollar denominated African funds.
 
Now that this allocation has doubled to 10%, it may be a good time to take a fresh look at asset allocation and understand all the levers available to maximise these outcomes.