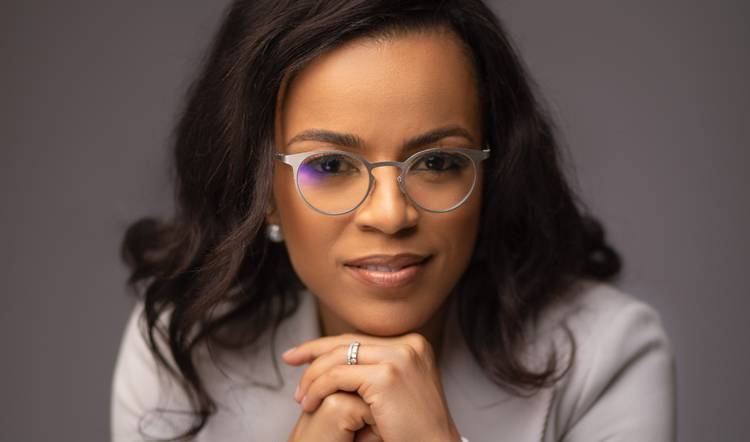 Opinion
De-Risking Infrastructure Investments in Africa
Word count: 741
Tariye Isoun Gbadegesin, Head of Heavy Industries and Telecoms at Africa Finance Corporation (AFC) explores how development finance institutions can help attract more private investment
Receive ONE magazine and TWO locked articles of your choice for FREE when you register an account
Tariye Isoun Gbadegesin, Head of Heavy Industries and Telecoms at Africa Finance Corporation (AFC) explores how development finance institutions can help attract more private investment
Institutional investors are seeking ever-higher returns in emerging economies. Infrastructure, in particular, has attracted billions of dollars in private capital. Despite this  growing appetite for investing in infrastructure projects, Africa's infrastructure gap still stands at $130-170bn a year. Risk, both real and perceived, remains a significant barrier to capital flowing into infrastructure.
Historically, African governments have financed infrastructure projects in two ways. The first is to tap into international capital markets to finance projects, such as Ghana's recent $3bn offering and Zambia's oversubscribed $750m offering. The second is to provide sovereign guarantees to attract investors to privately sponsored infrastructure projects. Both practices can endanger a country's long-term fiscal stability by reducing sovereign credit ratings and burdening countries with massive debt levels.
Development finance institutions (DFIs) play a critical role in financing by helping to further de-risk projects. Their participation and cross guarantees for governments not only validate the sovereign guarantee but provide comfort to skittish private investors. When done right, DFI participation and structuring increases respectively the private capital channeled to infrastructure projects and reduces risk of sovereign guarantees turning into unsustainable debt burdens.  
Nigerian example
In several cases of African infrastructure projects, the underlying sector has systemic risks that can only be allocated to the government. The electricity sector offers an example of this. There is brewing noise in Nigeria surrounding the 460MW Azura Edo Independent Power Plant, the first independent power plant to sign with the Nigerian Government a Put Call Option Agreement (PCOA), an indirect form of sovereign guarantee. PCOA provides for a termination payment that's a buy-back option in the event that obligations in the power purchasing agreement are not honored. The government's commitments are further backed by a partial risk guarantee from the World Bank.
The landmark project finance arrangement was to be the blueprint to attract much needed capital to Nigeria's energy-hungry market. However, success relied on the government resolving issues with other parts of the electricity system right such as tariff adjustment and gas availability in a timely manner, which has not been the case. There are many critics of the sovereign guarantee provided via the PCOA due to the real risk that the liability will crystalize for the government. The Nigerian government has effectively halted other generation projects by pausing any new guarantees for this reason.
To truly tackle the problem, DFIs and the Nigerian government must create solutions for Nigeria's electricity system in its entirety. DFIs and the government can use their capital and guarantees, respectively, to drive delivery of gas, support gradual increases in tariffs, and provide backstops to investment in transmission and distribution. This would make the entire system more commercially viable and take advantage of smart credit enhancements like the PCOA to attract private capital. 
Some lessons for Nigeria's electricity system can be found in the successful turnaround of the Societe Ivoirienne de Raffinage (SIR), a 50-year-old refinery in Cote d'Ivoire. The refinery built up debt arrears over the last 10 years and these liabilities became a drag on the sovereign's balance sheet because of the refinery's government ownership. The government of Cote d'Ivoire wisely integrated a fuel-linked levy that was securitized by lenders and is fully transparent to all parties. The loan was then backed by a sovereign guarantee. However, the refinancing facility was sized entirely to the value of the levy amount to ensure that the risk of the sovereign guarantee crystallizing would be minimal. Participation by DFIs such as the Africa Finance Corporation (AFC) and the African Trade Insurance Agency strengthened the validity of the government's commitment to maintain the levy and other policy commitments. Structuring by AFC requires full transparency and security of the levy collection that aligns with global best practices and gives international lenders comfort. Financial close occurred in 2018, and the loan performance has been successful.
DFIs have increasing amounts of capital at their disposal. The African Development Bank (AFDB) just doubled its capital from $93bn to $208bn, the largest in the history of the AFDB. One wise use of these monies would be to fix systemic risks, such as those inherent in Nigeria's electricity value chain thereby reducing the probability that government guarantees actually crystalize. This would give governments much more comfort in providing support and therefore stimulate private capital into infrastructure.