News > Private Equity > Fundraising
African Rivers Fund III closes at $81m
Word count: 409
XSML has announced the final close of the African Rivers Fund III (ARF III) at $81m, exceeding its target of $75m. 
Choose ONE Magazine and TWO Articles for FREE when you register an account
XSML has announced the final close of the African Rivers Fund III (ARF III) at $81m, exceeding its target of $75m.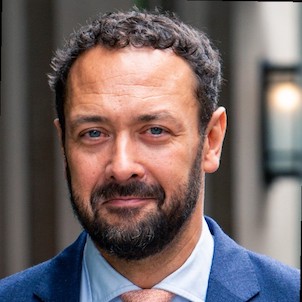 Barthout van Slingelandt, Managing Partner at XSML, said the final close of ARF III marks an important milestone, as the firm has successfully closed three funds in 11 years of operation and in a COVID environment that continues to be challenging.
"It is 10 years ago since we made our first investment with Fund I and since, we have grown our footprint and teams to deploy more than $100m across our three funds," he said.
ARF III targets growing, well-managed small and medium-sized enterprises (SMEs) in the Central African region covering Angola, the Democratic Republic of Congo (DRC), Uganda and the Republic of Congo and surrounding countries.
ARF III follows the successful investment strategy of its predecessor funds, the Central Africa SME Fund (CASF) and African Rivers Fund (ARF), by providing debt, equity and mezzanine finance to fast-growing companies in these regions.
For this final close, FISEA, managed by Proparco, joined DALHAP (private impact investor) and Norfund, and first close investors BIO, the Dutch Good Growth Fund (DGGF, managed by Triple Jump), FMO, IFC, Swedfund and the SDG Frontier Fund (which includes nine private and institutional investors from Belgium).
Van Slingelandt said: "We are happy that Proparco will be joining again as investor and to have DALHAP, Norfund, SDG Frontier Fund and Swedfund as new investors in Fund III."
"Our investors are committed to supporting us in frontier markets in Central and East Africa. With our local offices, XSML continues to capture investment opportunities in private companies, creating jobs and supporting economic growth," he commented.
Through CASF, ARF & ARF III, XSML has provided over $100m in risk capital with an investment size ranging from $100,000 to $5m.
XSML has made investments in over 60 SMEs across ten sectors.
Both CASF and ARF have been fully invested and 20 investments have been exited.
To date, ARF III is over 50% committed in new investments.
Sustainable economic development in fast growing frontier markets in Sub-Saharan Africa can be achieved by encouraging local entrepreneurship. Currently, many opportunities in these countries continue to remain unexploited due to the lack of risk capital and operational support.
By stimulating entrepreneurial endeavors, jobs and income are created. ARF III continues the existing strategy with investments between $100,000 and $ 7.5m.