News > People Moves
FMO hires Jongeneel as CEO
Word count: 785
Dutch entrepreneurial development bank FMO has hired Michael Jongeneel as its new Chief Executive Officer, effective September 1. 
Choose ONE Magazine and TWO Articles for FREE when you register an account
Dutch entrepreneurial development bank FMO has hired Michael Jongeneel as its new Chief Executive Officer, effective September 1.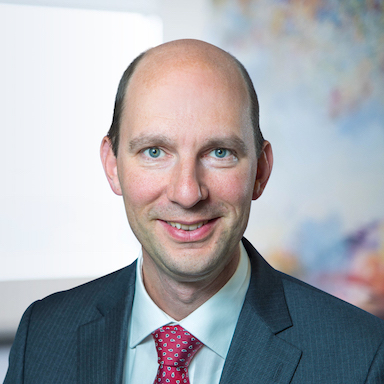 Jongeneel joins FMO from international consulting firm Bain & Company where he currently is a partner in the Amsterdam office as well as the firm's global lead for sustainable finance.
Prior to Bain, he spent eight years at Triodos Bank where he was the Managing Director of Triodos Investment Management BV, and initially joined as Triodos' Chief Operating Officer and member of the Executive Board.
Commenting on his appointment, Jongeneel said: "I believe in the possibilities and power of finance for a better future. Throughout my career, this has been a guiding principle. It is crucial to realize this sustainable future, particularly in and for emerging markets; I'm especially passionate about this having spent my early childhood on Sulawesi, Indonesia. FMO is a frontrunner in impact investing, and I feel privileged and excited to assume a leading role in this purposeful organization."
Dirk Jan van den Berg, Chairman of the Supervisory Board of FMO, said: "Michael has a very compelling background which will undoubtedly be valuable for FMO. He brings extensive, relevant experience both stemming from his time at Triodos and through his work with financial services companies all over the world. He appreciates the dynamics of impact investing and the stakeholder field related to it, and – living carbon- neutral himself – shares FMO's determination to contribute to a better world. We feel that he will bring the right expertise at the right moment for the next chapter at FMO."
Jongeneel succeeds FMO's current CEO a.i. Linda Broekhuizen who will round off her career at FMO.
In her 20+ years at FMO, she made a significant contribution to FMO's current success.
She joined FMO's Management Board in 2014 as Chief Investment Officer. Broekhuizen founded the Agribusiness, Food & Water team; she was an important driver of FMO's sustainability and Environmental, Social & Governance (ESG) approach, which, today, is seen as leading in impact investing.
"After 21 years the time has come for me to pursue other opportunities outside FMO. I have thoroughly enjoyed my time with this exceptional organization, and it has been a privilege to have partnered with so many inspiring entrepreneurs all over the world. As impact investor pur-sang, I have seen FMO develop into a true agent of change in developing economies, thanks to the commitment and perseverance of all my colleagues. I am grateful to have been able to be part of this journey and, at the same time, after more than two decades I am also excited to stretch my wings beyond FMO. I'm confident that I am leaving the organization in inspiring and capable hands and will of course continue to follow FMO's ventures."
In addition, Huib-Jan de Ruijter, currently Chief Investment Officer a.i. (October 2020) has been appointed Chief Investment Officer.
Since 2015, de Ruijter was Director Financial Institutions, responsible for the sector department which works closely with banks, microfinance institutions, and FinTechs to advance access to finance for entrepreneurs.
He started within FMO as Investment Officer in the Financial Markets department in 2008 and was promoted to Director of this department in 2011, taking responsibility for FMO's treasury as well as loan syndications.
FMO has also announced the reappointments of Management Board member Fatoumata (Fatou) Bouaré as FMO's Chief Risk & Finance Officer (CRFO) and Koos Timmermans as Supervisory Board member.
Bouaré joined the Management Board in October 2017 after former positions of Director Risk Management Head at the Bank of Africa Group and Deputy Chief Executive Officer of Bank of Africa Benin.
Timmermans was appointed as a member of FMO's Supervisory Board in 2017 and has extensive banking experience in various senior leadership roles, mostly at ING (1996).
Dirk Jan van den Berg: "These announcements signal exciting times for FMO and for the people involved. A big word of thanks goes to Linda; she has done an outstanding job at FMO, not only during her time as part of the investment teams, but also as a valued and energetic member of the Management Board. We also want to congratulate Huib-Jan on his appointment and Fatou on her reappointment. Huib-Jan stepped in during turbulent times for FMO and has done this with balanced and decisive leadership. Fatou brings the knowledge and stability FMO needs in a time characterized by continued regulatory complexity."
All (re)appointments have been approved by the Dutch Central Bank (DNB), can count on the support of the Dutch government and are subject to informing - and in the case of Koos Timmermans approval of - FMO's shareholders on July 8.