News > Funds > Markets and Industry News
Mauritius back to FATF white list
Word count: 445
The Financial Action Task Force (FATF) has removed Mauritius from its grey list of countries under increased monitoring. 
Choose ONE Magazine and TWO Articles for FREE when you register an account
The Financial Action Task Force (FATF) has removed Mauritius from its grey list of countries under increased monitoring.
FATF has commended Mauritius for the progress it has made in improving its AML/CFT regime and addressing its strategic deficiencies especially under difficult circumstances caused by the COVID-19 pandemic.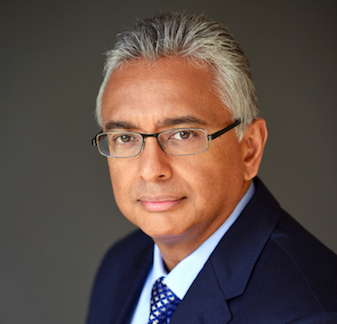 The Prime minister of Mauritius, Hon. Pravind Jugnauth (pictured) expressed his pride on Mauritius leaving the Grey list before the deadline.
"Over the past eighteen months we have demonstrated the highest level of engagement to FATF by ensuring that all the FATF recommendations were implemented at the soonest," he said.
FATF as the global money laundering, terrorist financing and proliferation financing overseer, has for objectives to set standards, to monitor the progress made by the countries in Implementing the FATF 40 recommendations and review their AML/CFT regimes.
Those countries under the scrutiny and increased monitoring of this international agency are thereof called upon to address and quickly resolve any identified strategic discrepancy within agreed timeline.
FATF may in the process identify these jurisdictions as falling either in their white, grey or black lists.
Mauritius came under the close monitoring of FATF and was added to the grey list in February 2020.
Surya Foollee, Business Development Manager at DTOS, said: "Leaving the "high-risk" group of countries represents the culmination of months of efforts from the Mauritian stakeholders of the Financial Industry and marks a return to grace with investors after nearly two years of testing times."
The Mauritius Government will also soon start the process of removing the jurisdiction from the European Union (EU) 'blacklist' of high-risk countries, which reflects FATF grey listing.
It is hoped that Mauritius will be removed from the EU backlist within a period of six to eight weeks.
Foollee said the probability that Mauritius be removed from the EU's blacklist as soon as it is delisted from FATF grey list is "very strong".
"The long standing collaboration with European countries had previously propelled the country as being a prominent place of domicile for investments on the island and subsequently for Africa and Asia," she said.
The new position of the Mauritian jurisdiction is set to further strengthen the capacity and integrity of Mauritius as an international financial center.
Sridhar Nagarajan, Regional Managing Director, IQ-EQ, said: "This is an important step for the business and for Mauritius."
Mauritius is a top 20 country for ease of doing business and has over the years consolidated its leadership position in Africa.
"The Mauritius International Financial Centre remains a competitive and attractive jurisdiction and a domicile of choice for structuring investments in Africa and Asia," he said.