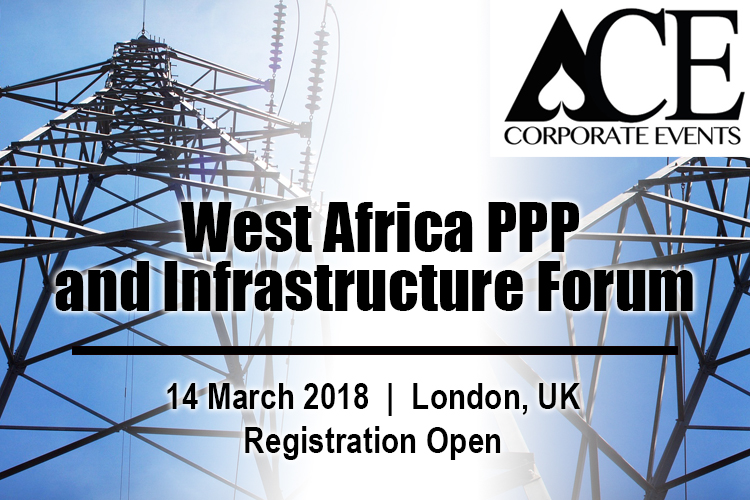 West Africa PPP and Infrastructure Forum 2018
The inaugural West Africa PPP and Infrastructure Forum has been launched to give a better understanding of PPP education, water, healthcare and transport investment opportunities available in the region. The forum will debate pertinent issues, best PPP practices, developments and trends within the current market.
Join senior representatives from fund managers, institutional investors, infrastructure corporates & developers, together with funders, advisors & government officials to understand why West Africa has the potential to become an emerging infrastructure success story and why PPP generates so many exciting opportunities for investors and lenders in the infrastructure sector.
Do not miss the opportunity – join the conference and become part of this must-attend forum.
Programme highlights:
Current pipeline of PPP opportunities across West Africa
Managing risks in PPP projects
How can infrastructure development in the region be accelerated?
The role of Public and Private sector African leaders
How important is infrastructure investment for supporting growth and how is this being achieved?
Case studies of successes and failures of the PPP model in West Africa
Financing requirements for PPP- How to secure more long-term financing from investors?
Please click here to fill out the conference_registration_form_PPP