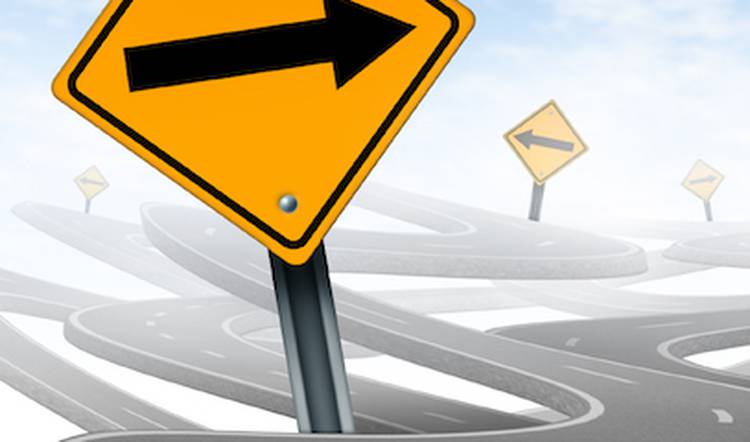 Analysis > Markets
South Africa: Is it all doom and gloom?
Word count: 1490
Receive ONE magazine and TWO locked articles of your choice for FREE when you register an account
The recent decision made by credit rating agencies Fitch Ratings and Standard and Poor's (S&P) to downgrade South Africa's rating to junk status has compounded uncertainty in the local market. S&P Global Ratings unexpectedly announced on April 3  that it had downgraded its sovereign rating assessment of South Africa from investment-grade "BBB-" (with a negative outlook) to a non-investment-grade "BB+" (with a negative outlook). On April 7, Fitch lowered South Africa's long-term foreign and local currency sovereign credit ratings from BBB- to BB+ (the sub-investment grade), but changed the outlook for both to stable. Moody's Investors' Service has also placed its ratings for South Africa on review, giving it three months to decide about a downgrade (or not). Compared with Moodys and Fitch, S&P has the lowest foreign currency rating for South Africa (see chart).  

KPMG warned earlier this year that a Cabinet reshuffle could materialise in 2017Q1 and that a sovereign ratings downgrade is possible before the middle of 2017. The link between the two events was basically the idea that a change in the Cabinet (now with its fourth finance minister in 16 months) could signal a greater risk that the state would make changes to medium-term fiscal planning, resulting in deteriorated financial metrics for the state. 
The ratings agency's actions followed the cabinet reshuffle made late at night on Thursday, March 31, in which President Jacob Zuma replaced Finance Minister Pravin Gordhan and his deputy Mcebisi Jonas with loyalists Malusi Gigaba (minister) and Sifiso Buthelezi (deputy minister) among several other changes that saw his opponents purged and his allies retained.  
S&P commented in its downgrade report that the heightened political and institutional uncertainties in the country have led to the encompassing decision. The recent changes in executive leadership have put fiscal and growth outcomes at risk, said the agency, and internal government and party divisions could delay potential fiscal and structural reforms. Ongoing tensions and the potential for further event risk could negatively influence investor confidence and exchange rates, and potentially drive increases in real interest rates. The negative outlook on the current rating reflects that political risks will remain elevated in 2017, and that policy shifts are likely which could undermine fiscal and growth outcomes more than S&P currently projects. In the event of reduced political risks and strengthened economic growth and/or fiscal outcomes, S&P could revise the outlook to stable.  
In its statement, Fitch expressed the view that recent political events, including a major cabinet reshuffle, will weaken standards of governance and public finances. In Fitch's view, the cabinet reshuffle is likely to result in a change in the direction of economic policy. The reshuffle partly reflected efforts by the outgoing finance minister to improve the governance of state-owned enterprises (SOEs), a process that is now likely to be undermined, if not reversed, raising the risk that SOEs debt could migrate onto the government's balance sheet. 
According to NKC African Economics, the new finance minister has stated that he does not intend to change fiscal policy and remains committed to expenditure ceilings that have been a pillar of fiscal consolidation, but is clear that his lack of credibility has resulted in scepticism. 
Elize Kruger, Analyst at NKC African Economics, says: "Losing not only our foreign currency investment grade rating, but also the local currency investment grade rating is a blow to the South African economy."  
"South Africa is already stuck in a low-growth trap, with low confidence levels among businesses and households holding back spending and investment. The cabinet reshuffle, the downgrade and the feverish political environment will extend the period of low confidence and low growth for longer. This environment will be negative for employment prospects and economic growth," she says.  
"Low growth will also result in a negative cycle relating to tax revenue: lower revenues will result in a cycle of ever-increasing taxes for households and corporates in order to finance the expenditure plans of government, ending in further depressing economic growth. If the currency weakens, it will drive inflation through imports and make foreign-currency debt even more expensive to government."  
The detailed impact of the new leadership (and newly acquired 'junk' status) on the economy will unfold in the months and years to come, but NKC African Economics has already revised its GDP growth forecast for the next two years downwards (from 1.2% and 2.0% to 1.0% and 1.7% in 2017 and 2018, respectively), reflecting South Africa's new realities. 
What it means for markets and investors 
Analysts believe that the immediate fallout from a downgrade would be a weaker exchange rate, a decline in local equities and a rise in bond yields. The 10-year government bond yield had rallied to a 16-month low of 8.3% two weeks ago, but jumped to 9% post the downgrades. However, this is pretty much where it started the year. The YTD return of the All Bond Index has been cut to 2%, but it is still the leading asset class available to domestic investors with an 11% return over the past 12 months. 
According to a recent South African Reserve Bank (SARB) study of 70 countries, a downgrade to non-investment grade is likely to increase a sovereign's short-term foreign currency borrowing costs by 80 basis points. "Indeed, ratings have for decades played an important role in the pricing and marketing of fixed-income assets to investors," says Christie Viljoen, Economist at KPMG. 
According to KPMG, debt payments can be considered the government's fifth-largest (out of 17) department, with 10.4% of consolidated fiscal spending during the 2017/18 fiscal year set to go towards debt servicing. The Budget 2017 Review indicated that the government planned to borrow almost R221bn during the current (2017/18) fiscal year in order to finance a planned budget deficit of R167bn and R54bn in debt redemptions. Of the R221bn in planned borrowing, around R29.6 bn (13.4%) is planned to come from abroad – the UK, North America and Asia in particular. "Even before the effect of a weak sovereign rating kicks in, the increase in secondary market yields over the past few days will result in the government having to pay an additional R1.5bn in interest and debt servicing this year," says Viljoen. 
He adds that South Africa is most closely associated with the countries experiencing economic deterioration and, possibly, those having unsustainable macroeconomic imbalances.  
Commenting on the issue of how South Africa will be able to return to its former investment-grade rating, Viljoen says that the key element in a recovery process is that admission that a problem exists and that work is needed to rectify this. "However, in a statement immediately after S&P's downgrade announcement, the new leadership at the National Treasury appeared far from concerned with the development. The commitment to fiscal consolidation was reiterated, coupled with a rebuttal that South Africa is committed to a predictable and consistent policy framework and that open debate on policy matters should not be a cause for concern," he adds.  
As to South African investors, Steven Nathan, CEO of 10X Investments, urges local retirement fund investors to remain calm and avoid making irrational investment decisions during this time of turbulence. 
He says it is important that retirement investors follow an appropriate long-term investment strategy that has a high probability of weathering all expected conditions to achieve the ultimate savings goal. "Setting the strategy upfront serves as a compass when the market is in turmoil, as a way to keep sight of the end goal, and a reminder to stay on course," he says.    
The bottom line, according to Nathan, is to ignore the short-term volatility. He adds that if a portfolio is adequately diversified, it is designed to weather these inevitable but unpredictable short-term setbacks. "In a well-diversified portfolio, while some parts of the portfolio take a knock, others will benefit from a weakened rand, and others will not be affected at all."  
"For example, while 10X funds are impacted by financial markets, our portfolios are very well diversified with around half our investments driven by foreign currency, so we don't expect any large material impact on our portfolios in the shorter term. However, we would expect longer returns from South African assets to be lower so long as we maintain a sub-investment grade rating," he says. 
On the private equity front, Scott Nelson, Private Equity Partner at Baker McKenzie, believes that while recent political events, and associated/consequent rating agency actions, in South Africa have no doubt driven further levels of uncertainty and lack of confidence to one of the continent's key markets, the opportunity arising, continent-wide remains both viable and compelling. 
"Turning a corner and 'bottoming out' such issues, engenders greater levels of near-term stability, and will no doubt deliver tremendous value- based opportunity for the long-term benefit of key economies in due course," he says.