Analysis > Markets
Neu Capital Africa partners with the USAID TradeHub to support businesses' access to capital
Word count: 763
Receive ONE magazine and TWO locked articles of your choice for FREE when you register an account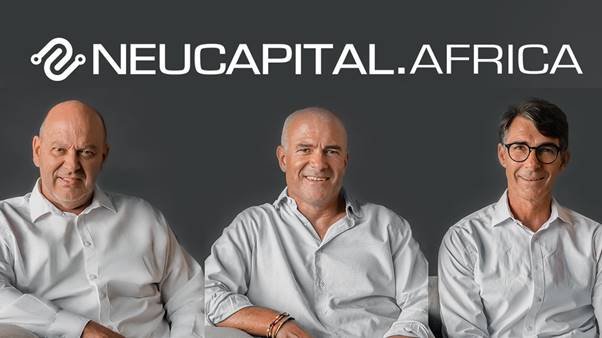 The commitment of the United States to support Africa is an enormous opportunity for African growth and development. Increasingly, the USA is providing support to facilitate the flow of trade, technology, and capital for the benefit of African countries with which the USA trades, or wishes to trade. This includes subsidising the "relational infrastructure" required for nascent business ecosystems to be established and accelerated. Examples include supporting trade finance platforms and skills development, online capital-matching platforms and subsidising the kind of corporate finance advisory services which would normally only be available to more sophisticated or larger businesses. In doing so, smaller, developing businesses get the opportunity to access private sector professional trading and capital raising skills which would otherwise not be affordable.
The USAID Southern Africa Trade and Investment Hub (USAID TradeHub) is targeting companies which are exporting from Botswana, Namibia, Eswatini, Zambia, Mozambique, Lesotho, and Malawi, to South Africa, and onwards to the USA. In turn, the USAID TradeHub is encouraging South African investors to export technology and capital to the targeted countries to build successful businesses, creating a virtuous cycle of trade and capital.
Hans Balyamujura, Finance and Investment Advisor at the USAID TradeHub, said: "We are deeply committed to supporting SMEs across Southern Africa, especially because the TradeHub has identified that most firms have limited access to financial services and credit for increased trade or to undertake required infrastructure expansion."
Neu Capital Africa recently partnered with the USAID Trade Hub to make equity and debt products more accessible to smaller SMEs. "We're seeing that the USAID TradeHub is committed to innovative ways of boosting Southern African SMEs' access to finance and trade by providing subsidies on transaction advisory fees and platforms," said Mark Taylor, CEO of Neu Capital Africa, an online capital-matching platform which connects investors seeking to deploy $5m to $50m+ with African capital-seekers.
"The quality of our service means that we need to earn a commensurate fee, and that places us outside of the reach of smaller capital-seekers. This USAID TradeHub initiative means that we can support smaller capital-raises without compromising the quality of our service."
Neu Capital Africa has filtered a large number of enquiries and conducted detailed evaluations of a number of quality transactions, especially in food and agriculture, technology, financial services and manufacturing, said Gordon Bell, Neu Capital Africa's debt expert, and lead on the USAID TradeHub relationship.
"The Pandemic has decimated business and capital-raising across Southern Africa. Against this backdrop, the company anticipates delivering in excess of $10m of financed transactions by the end of this calendar year, possibly more, and that would be a tremendous outcome for the programme. In addition, the timing of the initiative is opportune with the Africa Free Trade Agreement commencing in January 2021. The market of circa 1.3bn people will stimulate more intra-African trade which has historically been low."
Neu Capital Africa does not provide corporate finance advice but, as a digital capital matching platform, rather offers an outsourced 'investor sourcing' service to quality corporate finance advisors seeking access to over 300 sophisticated investors with which Neu Capital Africa has relationships. Johan Marais, Mazars Corporate Finance Head of Mergers & Acquisitions in Southern Africa, said: "We usually have a good idea of which investors to approach to invest in our transactions, but Neu Capital Africa's enormous investor reach and highly disciplined and professional approach to sourcing investors saves us time and ensures that we give our capital-seeking clients the best opportunity of raising capital, thereby enabling us to run more transactions and increasing our probability of success."
Barry Hawke has led Neu Capital Africa's most recent transaction with the support of the USAID TradeHub. He said: "It's a good case study in co-operation. The Hub asked us to support a Mozambican client, so we invited Mazars to act as corporate finance advisor because of our positive experience of working with them in the past. We collaborated on the information memorandum, financial model, teaser and transaction video. Within 24 hours of sending the teaser to a carefully identified investor group, ten targeted investors had signed an NDA and received the requisite information. Even by our standards, this was remarkably fast. Best of all, the investors really appreciated the efficiency of the process and the quality of the information."
For more information on the USAID TradeHub and its work on trade facilitation in the Southern African region, please visit www.satihub.com or email info@satihub.com or Gordon Bell on gordon.bell@neucapital.africa