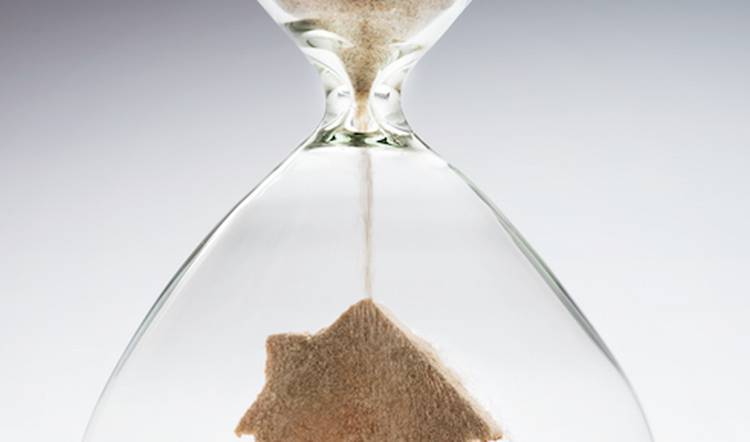 Analysis > Markets
Mozambican real estate: a tale of two stories
Word count: 2201
Over the past few years, the Mozambican real estate market has rapidly evolved with developers tapping into the potential of the new gas discoveries. Not only Maputo's skyline was rising with new buildings to house luxury hotels, condos and office parks, but also the 'promised land' in the northern regions of Nacala, Pemba and Pemba were showing signs of development.  
Receive ONE magazine and TWO locked articles of your choice for FREE when you register an account
Over the past few years, the Mozambican real estate market has rapidly evolved with developers tapping into the potential of the new gas discoveries. Not only Maputo's skyline was rising with new buildings to house luxury hotels, condos and office parks, but also the 'promised land' in the northern regions of Nacala, Pemba and Pemba were showing signs of development.  
Mozambique has been one of the world's fastest-growing economies for more than a decade, but the picture has drastically changed. A liquidity crisis, fueled by high public debt and the freezing of foreign aid became a reality. 
Some African real estate funds have come very close to closing transactions, but the timing was not right. The Momentum Africa Real Estate Fund previously had two projects in the pipeline in Mozambique, but couldn't get tenants to commit on either.  David Lashbrook, Head of Africa Real Estate at Momentum Global Investment Management, says: "The first one was a retail project whilst the second one was an office block where the main anchor tenant withdrew at the last minute based on concerns over the country's macroeconomic situation. They were not comfortable committing to a five or seven years lease. We still have access to that plot of land, but at the moment things are very quiet." 
Lashbrook stresses that the key thing is tenants. "As soon as you've got tenants, you've got a cash flow. But if you can't get your tenants to commit, then you haven't really got a project and you're building speculatively. We don't do that and we are not allowed to do so in terms of our mandate. We have to pre-let 60% of a project's floor space before we can even take a project to our investment committee," he says. 
From a macro perspective, Momentum's Lashbrook is concerned about currency repatriation. He says that Mozambique runs one of the largest current account deficits in Africa as a % of GDP. "Before the oil price collapsed, this was largely propped up with FDI, but that has slowed in recent years, so they are running a huge current account deficit at the moment." 
"At this stage we're not that confident on Mozambique. It's very-very tough. We don't want to take our investors' money in, when we are not sure how we are going to take it out," he adds. 
Thomas Reilly, Managing Director - Africa Real Estate, Investec Asset Management, shares his experience: "We've come very close to closing transactions in Mozambique over the past few years, where we've worked very closely with large developers. With myself and my team moving to assist setting up our new fund, the timing to conclude these deals was compromised and as a result we were unable to close those specific deals."  
He says that since then the macro situation has unfortunately sharply deteriorated: "If you look at the levels of total Mozambique debt, you now have a debt to GDP ratio of close to 1-to-1; meaning the country is currently in a situation where it essentially has very little net equity. In addition, from a governance and a corruption point of view, there have been a lot of issues coming to the fore recently which have been widely publicised. The macro issues have therefore been compounded by negative governance issues, resulting in tangible negative investor sentiment." 
Furthermore, he points out that over the last two years the local currency (Metical) has approximately halved in value. "For quality real estate, landlords are still trying to hang on to charging tenants hard currency, typically USD, rentals. Real estate investment in our view is all about the income stream, which is a function of having sustainable rentals and a quality tenant base," he says.  
"Obviously, tenants have had affordability issues paying USD rentals when the local currency is depreciating so rapidly which has affected the rental market and consequently asset values," he adds. 
Lucrative opportunities, not without challenges  
Experts agree that macro-economic challenges, high inflation and subsequently high interest rates impact all business owners in-country. However, asset managers who are already present in the market are more optimistic about the country's prospects. For Henk Olivier, Manager: Financial Structuring at Novare Equity Partners, the opportunities presented by the country are still very real and lucrative. "Short term problems experienced now will have to be resolved. Once they are it will be more expensive to enter the country and the 'first prize' spots will have been taken by those that are operating the market at present." 
Novare has a development mandate in Sub-Saharan Africa, focusing on retail and commercial developments. With its closed ended / private equity structure it has a medium to long term outlook on underlying economic development of the regions into which it invests. 
What makes the strategy unique is the vertically integrated nature of the value chain. Olivier says that development, management as well as leasing are all done in house, and the relationships with the professional teams are well developed given the strong track record the teams have built up together since Novare started with these activities in 2009. 
Bulk earthworks have been completed at  Novare Matola  Mall in Maputo, Mozambique, and construction has commenced. The mall is scheduled to open in the fourth quarter of 2017. 
Olivier says that the development of the Novare Matola Mall is progressing well and will be a big game changer in the city, where such a large volume of the inhabitants used to travel to South Africa to satisfy their large retail needs. "The team is in the final stages of crossing the t's and dotting the I's with regards to other potential developments in the city as well. Hence we remain very bullish on the medium term outlook of the country/city," he says. 
Olivier points out that Mozambique's close proximity to its more developed neighbour South Africa assists greatly, for example in bringing in machinery, construction material etc. "This assists with cost management which are more difficult in some of Mozambique's other African peers, where the cost of getting the needed products to site can become one of the biggest risk factors," he says.  
"The operating environment is not as easy as South Africa, granted, but that is why our strong team and their experience on the ground help us to overcome the difficulties," he stresses. 
Greg Pearson,  Head of Developments and New Business at Mara Delta, says that the efficient asset management and tenant optimisation in especially retail centres can prove challenging and it's also important to understand the longer-term strategy of key tenants. 
"We have an in-country asset management team staffed by Mozambican nationals who understand the nuances of the local business landscape intimately. Their experience and relationship network have proven invaluable. In addition we maintain a close relationship on a national and international level with our key tenants," he adds. 
Pearson adds that Mara Delta has political risk insurance in place and place a very strong emphasis on the quality of its anchor tenants as well as the duration of its lease term. "We also maintain a good working relationship with the Central Bank, keeping them updated on the timing of expected capital movements." 
Mara Delta is the only listed US dollar-denominated income fund to focus on Africa outside of South Africa, and is one of the largest foreign direct investors in Mozambique, with a total portfolio valued at $193m. The firm's assets include corporate offices in Maputo, including the country's only P-grade asset tenanted by Anadarko. Other office assets include the iconic Vodacom building as well as the KPMG/Hollard office complex. Retail assets include Zimpeto Square in Maputo and Mall de Tete in Tete Province, where the company's corporate accommodation asset is also located. The portfolio is rounded off with a light industrial warehouse on the Pemba harbor.   
Pearson says: "Our strength lies in the strength of our tenants, the majority of whom are blue chip international and national companies. Through financial and lease structuring, we are able to unlock superior value for our shareholders, having recently distributed our fifth consecutive distribution. We target a total return (in $) of 12% which includes a dividend yield of between 7% and 8% per annum. Distribution growth is targeted at between 2% and 4% per annum." 
He says that one of the major items the company considers prior to investing is whether there is a robust legal system that recognizes and protects the right of land and property ownership. "In Mozambique there is a strong framework in place where title deed and ownership can be identified and transferred. Although the administrative process may be perceived as time consuming and onerous (the process usually takes 180 days to complete) it offers a crucial beachhead to any company's sustainability," he says. 
Maputo takes centre stage 
For Pearson, the Mozambican real estate market is a tale of two stories – whilst there are large-scale and modern developments in the major centers such as Maputo, the rest of the country remains underserved. Olivier notes that at present Maputo still provides most of the strong opportunities on a medium to large scale. "Northern parts of the country have to resolve some of their political issues first and most players are waiting for the big extraction industries to come on line fully before the funds will flow strongly to those regions," he says. 
Momentum's Lashbrook adds that retail is still quite under provided in most parts of the country. Meanwhile, Investec's Reilly adds that looking at the level of supply and demand of real estate, there is a real shortage of quality commercial real estate, especially in large cities such as Maputo. "This is a fairly common problem in large strategic cities across a number of countries in Sub-Saharan Africa. However, in Mozambique investors also currently face issues related to the broader macro-economic situation," he says. 
According to Pearson, the real estate market remains mainly dependent on large infrastructure projects going forward. A positive change in the macro-economic headwinds faced by the country will stimulate further foreign direct investment and nodal development, which will in turn support real estate demand.  
"Nodal development is ultimately a function of infrastructure since large Public Private Partnerships such as transport infrastructure and port infrastructure (including rail, air and sea) developments leads to real estate opportunities. I'm very excited about the Mozambican real estate market, as numerous opportunities remain, although they may not seem as obvious as in other markets," he says. 
"I see most opportunities around new nodes developing as a result of large Public Private Partnership infrastructure developments. In a resource rich country such as Mozambique, this is generally driven by the mining and mineral companies and government."  
He adds that a downstream benefit of real estate development is that the developers often need to take responsibility for the installation of services such as electricity, fibre, sewage and water as well as secondary road infrastructure. These are the building blocks for nodal development. 
"Opportunities include corporate accommodation, offices, shopping malls and distribution centres, but there is also a good investment case for schools, hospitals and hospitality assets depending on the size and growth of the node," he says. 
Going forward 
Experts agree that given the current macro-economic challenges, there is a marked reduction in deal making and corporate action in the country. The length of the 'bottom out' period will be directly influenced through any changes in fiscal policy / foreign aid grants into Mozambique to alleviate the debt crisis, and in-turn have a direct correlation onto the real estate sector. According to Reilly, the deteriorating macro situation is prohibitive for investment in the short term. However, over the longer term Mozambique remains a very attractive market, largely fuelled by compelling demographics and the likely growth of industries such as those related to gas. "Mozambique is showing a lot of promise. In our view, once the current debt situation is resolved, it's possible that the rebound could be quite sharp," he says. 
The timing for new real estate investors looking to invest over the next 12 to 18 months could potentially therefore be quite opportune. According to Reilly, there are a number of South African funds (both private equity and development funds as well as large family offices) looking at development opportunities in Mozambique. "Interestingly, the bulk of these development schemes have been focussed on the retail sector," he says.  
Mara Delta's Pearson adds that investing in Mozambique requires a thorough understanding of due process, and the corporate discipline to see this process through. "Although it is time consuming, our approach has always been to do it right, without cutting corners. The benefit of this approach is evident during the current macro-economic downturn where some foreign investors are having regulatory challenges when it comes to expatriating funds," he says.  
"There is an argument that with less competition it's a buyers' market, provided one has the financial backing at the right price and know how to find the right assets in the right locations," he concludes.