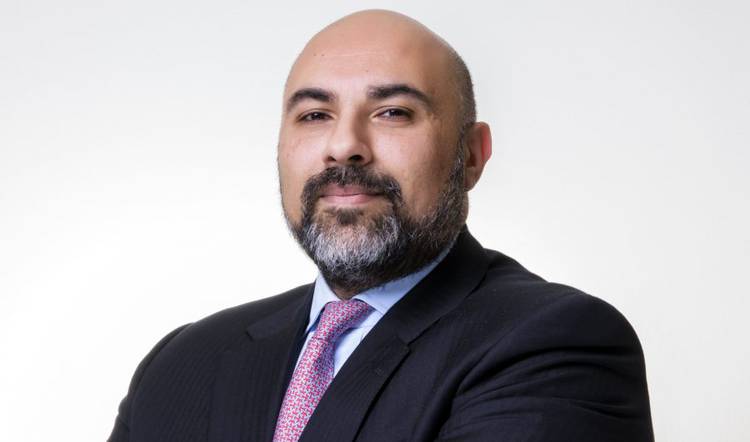 Analysis > Interviews
Meeting with EFG Hermes's Ali Khalpey
Word count: 899
Ali Khalpey, CEO, EFG Hermes Frontier tells Africa Global Funds about the firm's brokerage services in Africa and more
Receive ONE magazine and TWO locked articles of your choice for FREE when you register an account
Ali Khalpey, CEO, EFG Hermes Frontier tells Africa Global Funds about the firm's brokerage services in Africa and more
Anna Lyudvig (AL): Please tell us about EFG Hermes and your Brokerage Services in Africa?
Ali Khalpey (AK): With a current footprint spanning thirteen countries across four continents, EFG Hermes started in Egypt and has grown over 35 years of success to become a leading financial services corporation with access to emerging and frontier markets. Drawing on our proven track record and a team of more than 5,500 talented employees, we provide a wide spectrum of financial services that include investment banking, asset management, securities brokerage, research, and private equity to the entire MENA region.
In 2015, EFG Hermes launched the NBFI Platform, EFG Hermes Finance, which overlooks activities in the non-banking finance field through EFG Hermes Corp Solutions, Tanmeyah Microfinance, valU, as well as lines of business in the payment solutions, mortgage, and insurance spaces. This falls in line with the Firm's strategy to focus on two main pillars: product diversification and geographic expansion into non-MENA markets, which has seen the firm establish a physical presence in Pakistan, Kenya, Bangladesh, Nigeria, Vietnam, the United Kingdom and the United States.
EFG Hermes currently stands as the number one broker by market share in Kenya (YTD), the Firm's East African hub – as well as ranking first by market share in Nigeria (YTD), the Firm's West African hub.
AL: How do you leverage the full cycle of your experience in navigating market volatility in African markets?
AK: When EFG Hermes establishes business on the ground in any jurisdiction, the Firm examines how the business can be built and sustained to grow up to the Firm's standards. In addition to taking foreign investors into perspective due to their instrumental role in Africa over the last 10 years, EFG Hermes also examines building a domestic client base as we have done in both Nigeria and Kenya while building a strong domestic institutional investor business in our markets. By having multiple investor pools available for our business, we can mitigate market volatility. The Firm's LOB expansion across SSA – for example investment banking – plays an important role as well. Our investment banking division is very active across Africa in ECM and M&A. EFG Hermes will continue to look at ways to leveraging its client base to cross-sell international products to its different domestic client bases, whether niche investment banking transactions or globally-available offerings such as structured brokerage products.
AL: How have you developed your services during the Covid-19 crisis?
AK: The Firm has taken a Group-wide initiative to work from home as early as March, 2020 and is well- positioned to deliver its world-class services to its clients across the world. Well prepared with state-of- the-art infrastructure across our offices in four continents to provide our services for a global client base. Our teams used online meeting capabilities to great effects to periodically meet with clients, work on deals, arrange large-scale Virtual Investor Conferences in August and October. The second one had over 180 listed companies holding thousands of meetings with a large roster of institutional investors over the course of 10 days. As each country eased COVID-19 protocols, we have instituted rotation policies where laws permit all while continuing to develop our products. On the retail front, using EFG Hermes' infrastructure and in-house technology, we have enhanced our mobile trading for retail clients and invested further in our infrastructure to continue to provide our clients with unrivaled access to various exchanges.
AL: What's your view on African markets infrastructure?
AK: The infrastructure of African markets varies widely but it is mostly acceptable and enables sound market operations but seldom on par with global counterparts. The continent is on the right track but we still have significant steps to take. The clearing and settlement processes are both very similar in standard operating procedures to what you may find in developed markets around the world, albeit with a slightly longer settlement process – which is understandable since trades have to go through foreign exchange conversions and processes. On the custodial side and on the trading platform fronts, Africa is in a good place, but we would like to continue to enhance the infrastructure to keep up with the global standards. In a lot of markets, particularly in Sub-Saharan Africa a very big portion of the population is extremely tech-savvy and familiar with mobile money, online trading and Fintech in general. The future looks promising for Africa, but we all must realize that we have a long road ahead.
AL: What kind of challenges remain in opening Africa up to international investment?
AK: The biggest challenge facing African markets remains liquidity, there are past cycles where liquidity improved a lot versus where we stand today in a globally-challenging situation where liquidity is at its lowest levels in the last few years. There has been limited IPO activity across SSA markets, with many companies that represent a large part of domestic economic activity remaining in the private sector. Companies need more encouragement to start going public, which would spark interest among foreign investors eying Africa. Some economies still face difficulties with global custodians where some global investors are unable to directly access specific markets. At EFG Hermes, we mitigate this issue by providing seamless delta-1 products to our clients to facilitate transactions across all African markets.