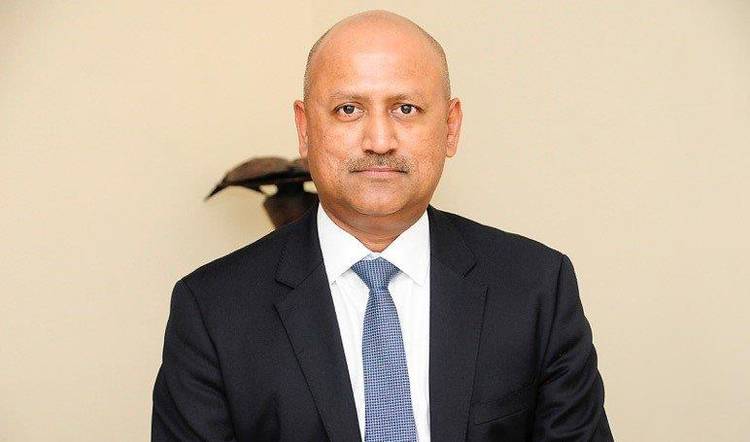 Analysis > Interviews
Developing infrastructure in Africa
Word count: 946
In May, AGF attended AFSIC in London, UK - the largest Africa investment event taking place annually outside Africa. On the sidelines of the conference, we've met with Sanjeev Gupta, Africa Finance Corporation's (AFC) Executive Director for Financial Services.
Receive ONE magazine and TWO locked articles of your choice for FREE when you register an account
In May, AGF attended AFSIC in London, UK - the largest Africa investment event taking place annually outside Africa. On the sidelines of the conference, we've met with Sanjeev Gupta, Africa Finance Corporation's (AFC) Executive Director for Financial Services.
Gupta is responsible for Treasury, Trade Finance & Syndication and the Corporate Advisory lines of business within AFC. He has over 25 years' experience in Investment Management, Private Equity and Corporate Advisory Services. Sanjeev's forté has been to blend together global and indigenous corporates, financial investors and governments to develop commercially viable business and development models that leave a sustainable impact on emerging market economies. We've discussed Africa Finance Corporation, its investment strategy and opportunities in Africa.
Anna Lyudvig (AL): Can you tell us about Africa Finance Corporation?
Sanjeev Gupta (SG): AFC is a leading Africa-focused infrastructure solutions provider and is the second-best rated institution – with an investment grade rating of A3 (Long-term Issuer) and P-2 (Short term Issuer) from Moody's Investors Service -- on the continent today, which is second only after the African Development Bank.
AFC's core mission is to address Africa's infrastructure development needs while seeking a competitive return on capital for our shareholders. Our investment philosophy prioritises projects with high developmental impact and competitive returns in selected sectors, while our investment capacity and talent allow us to provide end-to-end solutions to our clients. Currently we have invested $4.5bn across 28 African countries.
We were created almost as an experiment, because 11 years ago there was no infrastructure-specialised player. In fact, there was a view that you can't do infrastructure funding in a commercial way. However, we have shown that it can be done. In the past 11 years we never had to go back to our shareholders for more money.
Since our founding, we've proven three things: 1) It's possible to commercially invest in long-term infrastructure projects; 2) The best way to invest and create sustainable impact is by taking that early-stage project development risk; and 3) Across the continent, governments do have to play role, you can't ignore them and it's important to work with them.
AL: Do you do direct investments only or do you invest in the funds as well?
SG: We prefer direct investments. We avoid doing fund investments because we feel that it makes us a passive investor and we were set up to be active players. We reduce Africa's infrastructure deficit not only by financing but by developing high-quality projects that we have identified.
AL: What's your view on co-investments?
SG: In many instances they are essential because it reduces risk exposure. In most of our projects you will see many DFIs and commercial banks coming in.
AL: How is AFC funded?
SG: We are a living example of a Public-Private partnership. We were created with the funding from largely the Nigerian Government and Nigerian and West African banks. On the back of that we have three additional sources of funding: The DFI community initially helped us, we raised money in the bank syndication market and in the last four years we've been tapping the global capital markets. Going forward we see that continuing because our leverage is still low compared to other banks (we are one of the least leveraged institutions in the market), so we still have scope to borrow more.
AL: What's your investment target?
SG: Our average targets or budgets for net asset creation is around $600-700m, which effectively means we're involved in developing and investing in projects five times net. Our net exposure to any project is never going to be more than 15-20%.
AL: In which infrastructure sectors do you see opportunities at the moment?
SG: In terms of doable, practical and bankable projects, we see opportunities in ports, logistics, roads, agricultural commodities and value chains. We also see opportunities in power (especially distribution and grid systems) but not necessarily in every country. We also see opportunities in large industrial projects.
AL: Are there any specific countries that stand out?
SG: We don't make country allocations. We let the investments speak for themselves. Currently, our investment pipeline seems to suggest that the countries that are giving us the maximum opportunities are Kenya, Rwanda, Mozambique, Côte d'Ivoire, Guinea, Ghana, Nigeria, DRC, Egypt, Djibouti and Eritrea.
AL: Can you touch on some of the deals in the pipeline?
SG:  We're looking at refinery projects; airport and civil aviation projects; ports; renewables; industrials; logistics; railroads and mining.
AL: What risks do you face as an infrastructure investor and how do you deal with those risks?
SG: Infrastructure in Africa does bring a number of risks – political, currency and limited exit mechanisms. Then you have construction operation management risk as well as risk surrounding skills level. However, each project has its own risk mitigation methodology. For example, if you're doing a port, then you attach your return profile to the foreign currency earnings to eliminate the currency risk. The political risk is mitigated either because the country is a member country or purchasing additional political risk insurance.
As to exits, we don't look to the capital markets. Instead we like to look at self-liquidating structures. For example, if you take an equity position, you do it in such a way that during a life of a project it pays you enough returns for you to achieve your overall IRR.
AL: Is there anything you would like to add?
SG: When investing in large industrial or infrastructure projects in Africa, you need to have a 'patient capital' mindset. I would like to see more people taking time to understand AFC and see the Africa infrastructure play as a positive opportunity.
AL: Thank you!