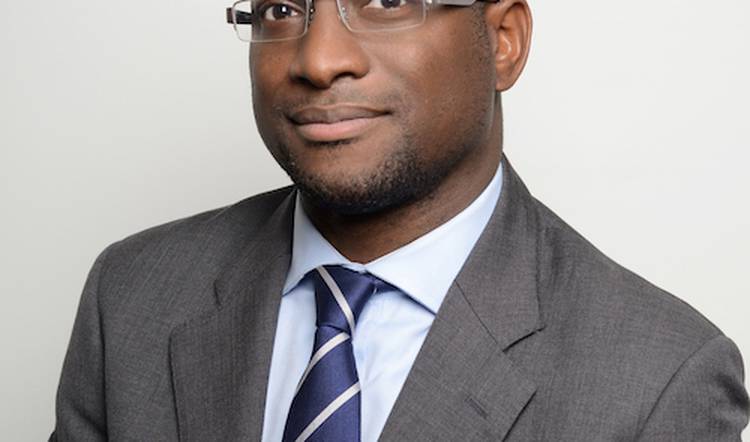 Analysis > Interviews
CBOIM: New fund for West African SMEs
Word count: 778
As CBO Investment Management seeks to raise a $150m fund dedicated to investing in the under serviced SME space in West Africa, AGF's Anna Lyudvig catches up with Managing Partner, Bex Nwawudu, to learn more
Receive ONE magazine and TWO locked articles of your choice for FREE when you register an account
As CBO Investment Management seeks to raise a $150m fund dedicated to investing in the under serviced SME space in West Africa, AGF's Anna Lyudvig catches up with Managing Partner, Bex Nwawudu, to learn more
Anna Lyudvig (AL): Please tell us about your company.
Bex Nwawudu (BN):CBO Investment Management (CBOIM) is a West Africa investment management firm founded in 2008 and headquartered in Lagos, Nigeria. We are launching a $150m fund that is focused on small and medium enterprise (SME) investments within the West African sub-region. The firm is managed by Co-founders/Managing Partners Bex Nwawudu (myself) & Chuka Mordi, along with Managing Director Joanne Yoo; and has approximately 17 professionals on the ground. CBOIM recently appointed Gary Steinberg (the former Chief of the Investment Unit at the International Monetary Fund) as Chair of the Advisory Board and to the Investment Committee.
In addition to CBOIM's investing activities, the firm publishes proprietary macro-economic and quarterly research reports which complement CBOIM's origination and portfolio monitoring activities. As an industry advocate, we spearhead a number of education forums and industry wide initiatives to drive the development of the private equity asset class and to attract private investment into the African region.
AL: Please tell us about your fundraising efforts.
BN: We are in the process of launching this Fund and are actively making investments in line with our stated strategy. We have received an initial commitment for the Fund from the Overseas Private Investment Corporation (OPIC) of up to $18.75m.
AL: What type of investors are you targeting? 
BN: The Fund will target African institutional capital in parallel with capital from international investors. We have observed a growing amount of interest from international investors who are seeking exposure to the continent and Nigeria in particular. In addition, African institutional investors such as pension funds, SWFs and insurance companies are seeking to gain exposure to the domestic investment opportunities via local managers.
AL: Is $150m your final target? If so, why is it a good amount?
BN: Yes, our final target for the Fund is $150m. We believe at this stage, we will be able to inject much needed growth capital into SMEs in a variety of sectors in Nigeria and the rest of West Africa where access to finance for SMEs remains a challenge, but has a strong potential for development impact.
AL: When do you expect your first close?
BN: We aim to hold a first close of the Fund in 2016.
AL: Can you touch on the Fund's strategy? Where in West Africa do you see opportunities?
BN: The Fund will invest in SMEs with scalable growth patterns and credible management teams across six core sectors including agri-business/food processing, energy services, manufacturing and import substitution, education and healthcare services, technology and media and real estate services. The target investment size is $2.5m to $15m in structured equity and mezzanine structures. CBOIM and its investors have a mutual commitment to make investments that not only generate commercial private equity returns, but also have a positive developmental impact. The Fund targets West Africa's ECOWAS region with Nigeria being the largest country in the region.
AL: Have you made any investments? Do you have any more deals in the pipeline?
BN: CBOIM has made two active investments for the Fund in the real estate services sector as well as the agri-business/food processing sector. CBOIM has a research driven origination platform and has developed its pipeline and network since the founding of the firm in 2008. We are reviewing a number of additional opportunities in the Fund pipeline across a wide range of sectors.
AL: What are the risks of investing in the SMEs sector?
BN: A key risk of investing in SMEs is the lack of managerial talent and capacity available to drive growth. Implementing governance, controls, and business development are areas where private equity has a major opportunity to help play a role in value creation. SMEs need more strategic help and we believe this can be most effectively accomplished by local investment partners who have the time and resources to roll up their sleeves.
AL: Do you think this is the good time to be raising a fund, given the tough economic environment this year (particularly in Nigeria)? 
BN: The first three quarters of 2015 have been mixed, with politics taking centre stage. However, Nigeria as a country and West Africa as a region are still fast growing, particularly compared to the rest of the world. We believe that with a strong cabinet team now appointed at the ministerial level, Nigeria will be capable of navigating through its current challenges and expect positive implications for private equity such as access to new opportunities and sectors, middle class growth that will strengthen consumption, and opportunity for private sector.