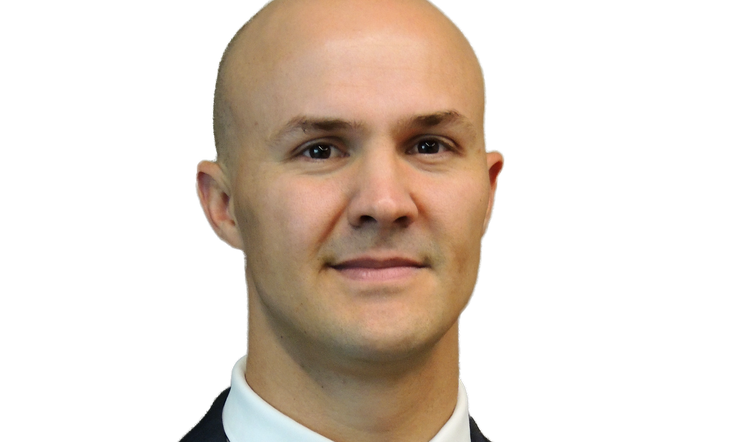 Analysis > Interviews
African indices
Word count: 1132
AGF catches up with Zack Bezuidenhoudt, Head of Client Coverage, South Africa and Sub-Saharan Africa, S&P Dow Jones Indices, to discuss the indexing industry, investors' needs and whether Africa is following global trends
Receive ONE magazine and TWO locked articles of your choice for FREE when you register an account
AGF catches up with Zack Bezuidenhoudt, Head of Client Coverage, South Africa and Sub-Saharan Africa, S&P Dow Jones Indices, to discuss the indexing industry, investors' needs and whether Africa is following global trends
Africa Global Funds (AGF): Zack, please tell us about your current African index coverage.
Zack Bezuidenhoudt (ZB): S&P Dow Jones Indices offers equity and fixed income indices for 17 and 13 African markets respectively and has the most comprehensive regional range of indices including over 80 pan-regional indices, as well as over 50 regional indices for South Africa for example. Our indices are adopted by a broad range of clients including banks, assets managers, asset owners and advisors – not just in Africa but also globally as we are home to over one million indices across asset classes.  
AGF: What's currently driving the indexing industry?
ZB: As data and information become more accessible to all, we see that the competitive advantage that active fund managers enjoyed in previous years is being neutralized. Clients today want to understand how returns are being generated and what their total cost comprises of.  Indexation offers all these characteristics in the form of transparency, low cost and innovative solutions. The variety of indices and index linked products allow investors to create portfolios and outcomes that match their specific needs.
AGF: Have you launched any new African indices this year?
ZB: In 2017, we launched the S&P Extended East Africa BMI as well as the S&P Uganda, Tanzania, Rwanda and Malawi BMI, in order to expand our coverage in East Africa. Furthermore, as part of our S&P Quality Value and Momentum Multi Factor Index Series we introduced another multi factor index for South Africa. During 2018 S&P Dow Jones Indices worked closely with some of the largest asset owners in the world, launching various carbon-efficient indices globally. As part of the global series, we launched  the S&P South Africa Domestic Shareholder Weighted (DSW) Carbon Efficient, S&P South Africa DSW Capped Carbon Efficient Index and S&P South Africa Composite Carbon Price Risk Adjusted 2030 Index.
AGF: What do investors want and how are you responding to their needs?
ZB: S&P Dow Jones Indices stands at the forefront of developing an extensive lineup of local market indices across various asset classes, proactively looking at investor demand and providing solutions that go beyond the calculation of simple benchmark data. We are in a great position to offer equity, fixed income and custom indices in various African markets. Our equity offering is broad and includes 17 country indices, whereas fixed income indices in Africa remain the most widely utilized asset class in Africa ex-South Africa.
Furthermore, investors are eager to learn more about index benchmarking and investing. Our SPIVA® (S&P Indices Versus Active) South Africa semiannual scorecard provides a unique destination to discover more about the performance of active funds versus their benchmarks. It is now in its fourth year and continues to attract substantial interest from local market participants. Furthermore, S&P Dow Jones Indices provides access to educational content through its Index Literacy Guide, an introduction to market indices, index funds and passive investing. Comprehensive data, research and educational content, can be also found through our Indexology blog and regional event program.
AGF: Is Africa following the global index industry trends?
ZB: African financial markets experience a varying pace of development, while the discussion around smart beta and factor-based strategies is gaining traction as institutional investors and ETF providers use such strategies in asset allocation and product issuance. South Africa has adopted ETFs and indexation much earlier than other African markets, however more African stock exchanges have now approved regulation and listing requirements for ETFs or plan financial reforms. Initiatives from ASEA and CFA Societies in Africa are also seen as key determinants in actively promoting financial literacy.
ΑGF: You have recently released the SPIVA South Africa Scorecard Mid-Year 2018 results. Can you comment on the findings? Were there any surprises? 
ZB: This year as in most years, we saw again that most funds underperformed their benchmarks. Although the numbers improved over the short term, the number of funds that underperformed the S&P SA DSW and S&P SA DSW Capped over 5 years are at its worst levels since we started publishing the scorecard.  South Africa fund managers also performed poorly against global equity benchmarks with 96.6% of global equity funds underperforming the S&P Global 1200 over the last 5 years. Most money market funds outperformed the cash benchmarks, while 70% of SA Bond funds underperformed the S&P South Africa Sovereign Bond Index over the last 12 months.
ΑGF: Are you seeing many index linked products being launched in Africa?
ZB: ETF listings in SA were very strong during 2018, and we are proud to have been involved with the majority of those as index provider or index calculation agent. This year we signed derivative agreements with the main South African banks and we are also working with clients in Nigeria, Kenya, Mauritius and Namibia considering launching ETFs and Index Linked products.
ΑGF: How is the passive fund industry evolving in Africa?
ZB: Although certain markets like South Africa have seen exciting growth in the last few months, with various new ETFs listing on the JSE, other African markets are only in the early stages of understanding the true power of indices, benchmarks and index linked products. Because ETFs and index based products are seen as the democratization of access to investments, we are positive that Africa will become a large adopter of this technology and products.
ΑGF: What's your outlook for the passive vs. active investing in Africa?
ZB: Investors looking for easy and low cost options to access African markets will surely be looking for ETFs and Index linked products from Banks and Asset managers. Based on the fact that most asset managers are finding it harder to outperform benchmarks year after year, especially after fees, we will see the continued trend that assets are flowing more towards index linked products than active funds. Innovation in the index space is not slowing down, and as technology improves, new and exciting solutions are being made available via index linked products.
ΑGF: What's in the works for the next 12 months?
ZB: Knowledge is power, and offering access to research and education is a key focus for us. As we expand our S&P/FMDQ Nigeria Fixed Income indices series, the development of our collaboration with FMDQ OTC Securities Exchange in Nigeria is something that we are Iooking forward to. We are awaiting to see new ETF products in markets like Kenya and Nigeria, while growing our relationships with South African ETF providers. We are eager to work closer with African Pension Funds and Asset Owners that are looking to improve the quality and choice of their benchmarks.