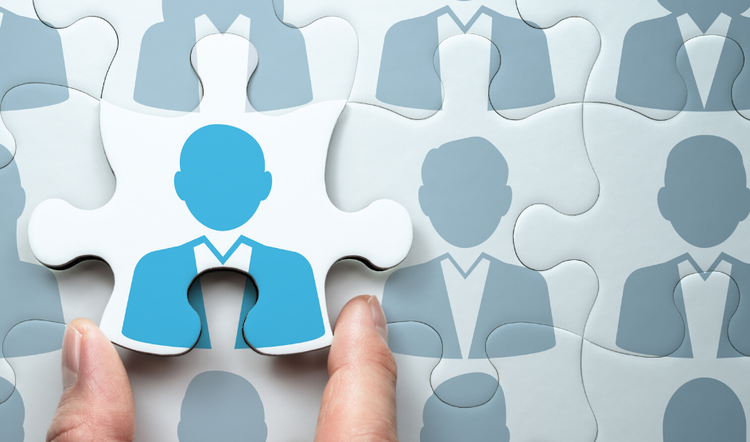 Analysis > Interviews
Adapting to Fund Managers' evolving needs
Word count: 907
Africa Global Funds's Anna Lyudvig speaks with Jean Claude Permal, Executive Director and Chief Operation Officer (up) and Husayn Sassa, Head of Fund Administration & Investor Services (down) at AXIS to discuss trends in the fund administration industry and more.
Receive ONE magazine and TWO locked articles of your choice for FREE when you register an account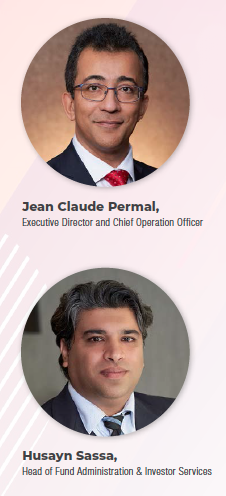 Africa Global Funds's Anna Lyudvig speaks with Jean Claude Permal, Executive Director and Chief Operation Officer (up) and Husayn Sassa, Head of Fund Administration & Investor Services (down) at AXIS to discuss trends in the fund administration industry and more.
Anna Lyudvig (AL): What are the current trends in the fund administration industry?
Jean Claude Permal & Husayn Sassa (JCP & HS): The fund administration business, across the globe, has evolved over the years to become a buoyant and dynamic industry. Nowadays, Funds along with their investors are expected to demonstrate a high level and degree of transparency when it comes to reporting obligations vis-a-vis other jurisdictions, albeit they are established in Mauritius. FATCA and CRS reporting requirements are concrete examples of such obligations. Also, Fund Managers along with investors have the expectation for Fund Administrators to act as their compliance 'ambassador' or 'watchdog' on the ground to ensure that their fund structures comply with the prevailing laws and regulations and at the same time, stakeholders are kept abreast of any new compliance requirements as and when required.
In the current ever changing landscape, a Fund Administrator is required to act as a one-stop shop for its clients by providing a wide range of services which encompasses administration, accounting, corporate secretarial, tax advisory, directorship, compliance, transfer agency/registrar amongst others. Fund Managers are constantly seeking to achieve efficiency through the provision of a seamless and effective service from the Fund Administrator.
AL: Do you think the industry still has some way to go in terms of technological intervention and innovation?
JCP & HS: It is a fact that technological advances and improvements play a vital role when it comes to achieving efficiency and curtailing costs within the fund services industry. Over the past five to six years, Fund Administrators have been investing in technology such as using innovative accounting software, implementing appropriate security in relation to cybercrime, document management and filing system so as to protect their clients' data, to mention just a few.
Given the fact that cost management is a key factor in the industry, it is always challenging to manage the cost element alongside investments in technology. Becoming a sophisticated Fund Administrator is not always easy in a cost competitive environment.
The use of investor portal as a platform, for instance, for the uploading of documents and other client information is another feature which is lacking from the part of Fund Administrators. The use of such a platform will help in the effective and efficient dissemination of data to the end clients and ultimately to their investors.
Overall, we need to bear in mind that technology plays a pivotal role in the Fund industry and has changed the way businesses operate. Fund Administrators must therefore develop and keep up to date with the latest trends and the rapid evolution of technology to sustain the competitive advantage.
AL: What are some of the major challenges that fund managers are currently facing?
JCP & HS: Year 2020 has been indeed challenging for Fund Managers with the advent of the COVID-19 pandemic, the increased regulatory requirements and an uptick in the volume and complexity of investor requests with respect to enhanced corporate governance measures. The former has caused an unprecedented economic downturn with uncertainty being one of the main causes for the deterrence in embarking onto new avenues for growth and making investments.
Moreover, in view of the current lockdown situation, seasoned Fund Managers find themselves being unable to have their networking sessions and face to face meetings with relevant stakeholders. For instance, these meetings generally help enormously when it comes to concluding investment and other related deals, or even for perusing same.
In the same line of thought, during the pandemic, Fund Managers are, more than ever, required to demonstrate their ability to maintain investor confidence. Constant and clear communications with Limited Partners are of paramount importance. These should be in addition to the normal investor reporting, such as dissemination of quarterly reports and capital account statements.
Increased compliance, both locally and globally, is another challenge faced by Fund Managers. FATCA/CRS annual reporting, coupled with other requirements such as conducting business/customer risk assessments along with carrying out independent audits for Funds, Investment Managers, Investment Advisors, Asset Managers, amongst others come with additional costs which Fund Managers have no other choice than passing the said costs to their Limited Partners.
AL: How do fund administrators like yourselves can help to address those challenges?
JCP & HS: At AXIS, we believe that a stream-lined communication with investors and all other relevant stakeholders is of prime importance in these difficult situations. With the transformation of the Fund industry, Fund Administrators must adapt their operations to manage a range of growing needs in order to transform their traditional services into a premium integrated added value offering and must have a chance to improve the efficiency of their operations to cope with the competitive environment.
Furthermore, Fund Administrators must ensure that they have a more robust operational infrastructure and internal controls, quality of systems, automation, scalability and expertise. These include having an exceptional team of professionals with senior level expertise and solutions supporting a range of fund strategies and structures, proven processes, and industry-leading technology to align the services with the requirements of Fund Managers and Investors/Limited Partners so as to demonstrate the highest levels of transparency and ultimately, service quality.