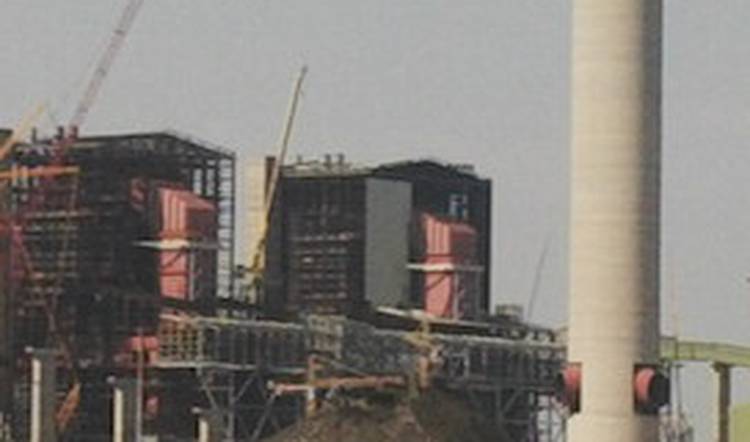 Analysis > Analysis and Strategy
South Africa: The case for infrastructure investing
Word count: 971
South Africa has a deep pipeline of available infrastructure assets, affirm Mark van Wyk (top), Head of Impact Investing, and Kasief Isaacs (bottom), Portfolio Manager: Infrastructure Development Fund, Mergence Investment Managers.
Receive ONE magazine and TWO locked articles of your choice for FREE when you register an account
South Africa has a deep pipeline of available infrastructure assets, affirm Mark van Wyk (top), Head of Impact Investing, and Kasief Isaacs (bottom), Portfolio Manager: Infrastructure Development Fund, Mergence Investment Managers.
Governments around the world are looking to private funding to contribute to economic and social infrastructure development ranging from rebuilding aging infrastructure to building it from scratch, such as in large parts of Africa. Whereas foreign direct investment forms the cornerstone of infrastructure development in many African countries, South Africa is in a unique position to source funding locally given the strength and depth of its financial markets and its approximately R4trn long-term retirementsavings pool.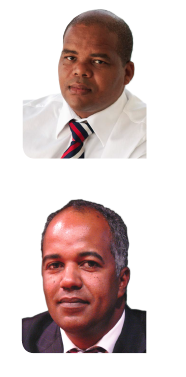 Indeed, there is a case to be made for infrastructure investing right now. The macro-economic environment in South Africa is currently characterized by slow economic growth coupled with increasinginflation expectations. Such an environment is ideally suited to the infrastructure investment asset class as the typical earnings drivers of infrastructure assets are not dependent on economic growth and alsobenefit from increasing inflation.
In addition to the right macro-economic environment, South Africa also has a regulatory enabling environment in the form of Regulation 28 and the Infrastructure Development Act, as well as experienced local fund managers able to offer competitive management fees and demonstrate a specific infrastructure track record.
Yet despite these positive factors, allocations to this asset class still represent less than 0,3% of total asset allocations (included in "Other" in the SA institutional asset allocation graph). This is despite "Other" return expectations being higher when compared to the remaining asset classes.
Benchmark data for asset allocations and track records for infrastructure funds are available internationally. Allocations in South Africa are lagging more developed countries such as Canada and Australia, where some pension funds have allocated up to 15% of their capital to infrastructure as an asset class.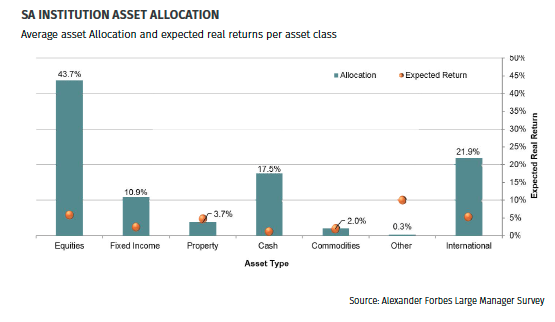 Benefits for portfolios
It appears that more information and understanding of the infrastructure asset class is needed to enable the boards of trustees of retirement funds to make allocations to infrastructure. Benefits can be summarized as follows:
• Stable long-term cash flows – infrastructure assets provide essential services (think hospitals, prisons, roads, rail, power plants and the like). Demand is often inelastic and therefore there is a very stable return stream.
• Diversification – risk premiums and inflation protection characteristics provide low correlation to other major asset classes.
• Inflation protection – asset incomes are highly predictable and annual increases are linked to inflation.
• Low sensitivity to GDP – compared to other asset classes, infrastructure has a low sensitivity to changes in GDP due to inelastic demand and price insensitivity.
• Attractive long-term returns – median net internal rates of return for most unlisted infrastructure funds range from the mid-teens to low 20's.
In addition, according to Credit Suisse Asset Management, adding infrastructure to an institutional portfolio improves the return per unit of risk, measured by a higher Sharpe ratio ("Can infrastructure investing enhance portfolio efficiency?").
What is available?
South Africa has a deep pipeline of available infrastructure assets, with government stating it has over 600 "shovel-ready" programmes waiting for implementation. The renewable energy programme has been highly successful and has provided the model for how infrastructure projects can work. Projects are gathering momentum, supported by various government initiatives including Operation Phakisa and the Presidential Infrastructure Coordinating Committee (PICC).
Operation Phakisa is a government initiative designed to fast track the implementation of solutions oncritical development issues, including those highlighted in the National Development Plan 2030 such aspoverty and unemployment. The PICC is mandated by Cabinet to plan and coordinate a National Infrastructure Plan.
The PICC alone has identified 18 Strategic Infrastructure Projects including schools, hospitals, port expansions, new transport and logistics corridors, additional water infrastructure and expansion of the existing energy procurement programmes. Government is looking to increase and strengthen its partnership with the private sector to not only finance but also to lead the construction and operation of many of these projects.
Understanding risks
While infrastructure presents an attractive investment opportunity, large capital intensive projects are not without risk. While the Gautrain project seems to be turning a corner, its early years were beset with major cost overruns and delays. Similarly, both Eskom's new flagship power station builds, Kusileand Medupi, are running around two years behind schedule with the latest cost estimates at least double what was initially budgeted.
Understanding and prioritizing this ever expanding universe of projects and programmes requires an in-depth understanding of the different risk and reward profiles of the underlying assets. At Mergence we map each opportunity using a risk and reward continuum which classifies projects based on project specific characteristics such as certainty of volume and price risk.
What should trustees do?
The first step to making an allocation to infrastructure for funds is to determine what role infrastructure should play within the portfolio. Once the investment policy statement has been amended to adjust for the expanded investment universe, a holistic look at what particular role infrastructure should play can help determine how to invest in the asset class.
Areas to emphasize while making these decisions involve alignment of interests with managers, assessment of the management team's depth and breadth, and ensuring moderate limits on asset leverage. We generally advise that infrastructure allocations are suitable for pensioner and active portfolios.
We believe there is some urgency around the need for investment into infrastructure. The National Development Plan needs to be carried out; infrastructure development not only creates jobs and boost economic growth, but it also builds communities and creates a better society into which members will retire. There is also the merit of investing in assets that have a positive economic spinoff, as infrastructure spend has the potential to boost GDP growth.
In meeting their aim of matching long-term liabilities to assets – and considering broader societal needs - we strongly encourage boards of trustees to consider infrastructure investment in their allocation choices.