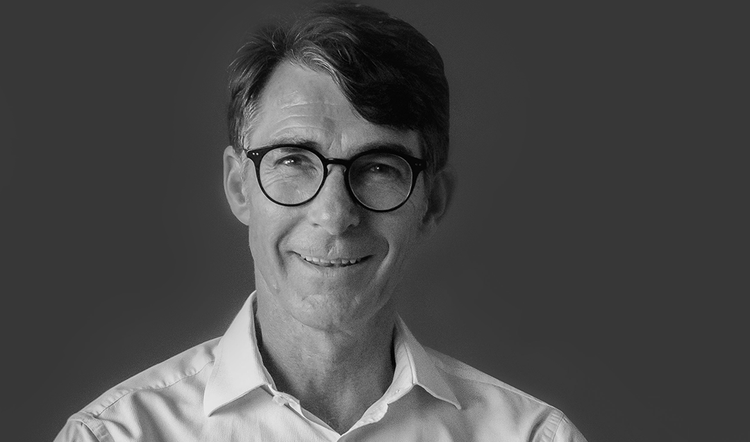 Analysis > Analysis and Strategy
Mazars and Neu Capital Africa signal their intent to build Africa's leading capital raising practice
Word count: 801
Receive ONE magazine and TWO locked articles of your choice for FREE when you register an account

Mazars corporate finance division (Mazars) and Neu Capital Africa – rebranded as Cala Capital Africa – have announced the consolidation of their capital raising advisory capabilities. Neu Capital Africa recently won the 2021 AGF award for Best Capital Matching Platform in Africa, for the third time in a row.
After the transaction, Mazars corporate finance capability will comprise in excess of 25 professional staff based mainly in South Africa with a focus on key countries such as Nigeria, Morocco, Senegal, South Africa, Mauritius, Ivory Coast, Mozambique and Ghana.
Anoop Ninan, Co-CEO of Mazars in South Africa, explains: "Achieving scale in a mid-market capital-raising practice is not as easy as it seems. Interaction with high quality professional investors demands the attention and experience of senior corporate finance executives. Cala Capital Africa specialises in knowing the investor universe, understanding investor mandates, and senior relationships at over 350 professional investors."
The team believes that the addition of Cala Capital Africa complements Mazars' deep technical skills in finance, tax, strategy and deal execution and presents an opportunity to achieve scale.
CEO and founder of Cala Capital Africa, Mark Taylor, agrees with Ninan, saying: "We have operated a technology platform for investors and capital-seekers for 4 years, which is an eternity in the fintech space. The African mid-market is so opaque and inefficient that it will take a while before technology is able to overcome the complexity in African business, or to substitute the value of decades of experience in African deal-making."
Taylor then goes on to comment on the growing proliferation of African 'deal platforms', which he feels merely serve to filter actual opportunities.
"They are useful, but not sufficiently compelling to have a sustainable business model unless they are subsidised. Where they indiscriminately laundry-list any capital-seeker's deal, serious investors tend to avoid them. Some platforms are focused on a single kind of investor, such as impact investors, and this discloses a lack of understanding of how to raise capital. In contradistinction, we are focused on servicing our investor and capital-seeker communities to provide a safe and trusted place to complete quality deals. To this extent, we position our offering firmly as 'beyond the platform' because we use technology to facilitate our service, not to disrupt intermediaries."
Gordon Bell, Cala Capital Africa's Head of Debt and Real Estate, also looks after a growing number of government development agencies seeking to engage constructively with African countries. Bell says: "We have always known that we needed to have a pan-African footprint to service our investor community and our capital-seeking clients by being attentive to cultural and language differences across countries. The growing work we are doing with the UK's Department for International Trade (UK DIT's Deal Room (https://ukditdealroom.africa/) and USAID's Southern Africa Trade and Investment Hub has accelerated this imperative. It's very difficult for a small entrepreneurial tech-oriented business to build this kind of geographic footprint without trusted partners. Our interactions with Mazars on a number of deals over the last 12 months have satisfied us that there is a very solid professional and cultural fit."
Johan Marais, Partner at Mazars Corporate Finance, adds that he felt it's important to be able to efficiently filter the enormous number of capital-seeking enquiries that the team are starting to generate collectively. "It's useful to spell out exactly what we are looking for. We are interested in committed and accomplished management teams seeking to raise $5m to $100m of debt or equity to fund the growth of their businesses and which have at least three years of annual financial statements. We are reasonably agnostic about the sector and geography, although it helps if the deals are in a country where we have an office. We like to see a business plan and financial model," Marais says.
Taona Kokera, Mazars Associate Director of Infrastructure Finance, weighs in: "Obviously, there are some exceptions to these rules, so it's also useful to say what we won't do. We don't work in sanctioned countries with unmanageable capital controls. We avoid deals which have been widely shopped to investors. We rarely work with start-ups unless, for example, it's an experienced team working on developing an infrastructure project such as a renewable energy installation. Importantly, we always insist on being exclusively appointed for a capital raise and, while we only really make any money if we succeed in raising capital, we always charge an up-front fee commensurate with the kind of transaction for which we are raising capital."
Mazars' new dedicated capital-raising team is confident that it can play a valuable role in helping allocate capital into the most appropriate deals in Africa, thereby making a valuable contribution to the responsible development of Africa.
For more information contact: Mark Taylor at Mark.Taylor@mazars.co.za and Johan Marais at Johan.Marais@mazars.co.za