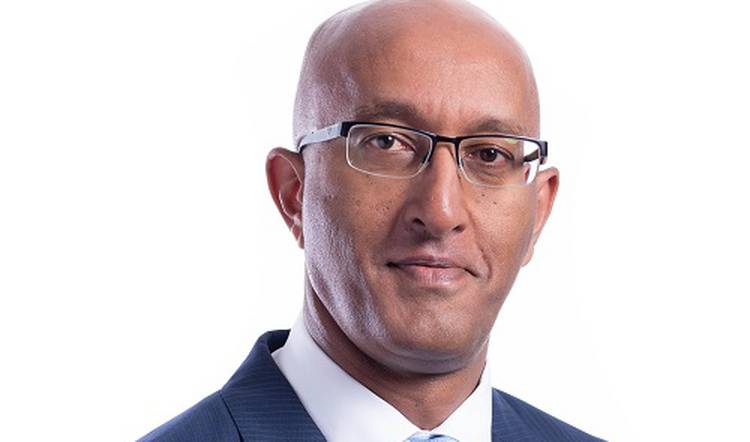 Analysis > Analysis and Strategy
Impact investing in Africa
Word count: 1290
The Global Impact Investing Network defines impact investments as investments which are made into companies, organisations and funds with the intention to generate social and environmental impact alongside a financial return. It highlights that impact investment has attracted a wide variety of investors, both individual and institutional, and that it is taking place all over the world and across all asset classes.
Receive ONE magazine and TWO locked articles of your choice for FREE when you register an account
The Global Impact Investing Network defines impact investments as investments which are made into companies, organisations and funds with the intention to generate social and environmental impact alongside a financial return. It highlights that impact investment has attracted a wide variety of investors, both individual and institutional, and that it is taking place all over the world and across all asset classes.
According to PwC's research report, Africa is continuing to receive a high level of interest as an investment destination from investors from across the globe including Africa, the US, the EU and the BRIC (Brazil, Russia, India and China) countries. Interest in Africa has widened with more countries being considered for investment and a wider range of industries being targeted in Africa. 
In Africa, impact investing is a growing phenomenon, albeit one which is developing at different speeds in different parts of the continent. UNDP's report on Impact Investment in Africa, suggests that impact investment as a practice remains nascent in Africa but has the potential to significantly contribute to the continent's economic growth and development objectives.  Over the last decade, private financial flows to Africa have already started to rise, growing from 63% of total external resources in 2002-06 to over 70% in 2010-14.  However, these private flows have not been sufficiently deployed in the provision of products and services to address the continent's development challenges.  Therefore, even with an increase in available private capital, the lack of investment in key areas and sectors, coupled with a general decline in traditional official development assistance (ODA), means that African governments will need to continue to diversify sources of funding to be able to finance the achievement of the AU's Agenda 2063 and the Social Development Goals. 
Regional allocation 
Data indicates that in 2016, Sub-Saharan Africa received 19% of impact investment assets under management (AUM), constituting the second highest regional allocation, globally. Impact investment therefore has the potential to complement public spending and development assistance by crowding-in private sector capital and skills to reduce African economies' vulnerability to external shocks, providing a market-based solution to address environmental and socio-economic needs. In addition, impact investment can allow ODA inflows and public spending to focus on addressing social needs for which there is no viable market-based solution.  
This prominent position of Impact Investment is anticipated to strengthen, with Sub-Saharan Africa identified as the geographic area into which most surveyed investors intend to increase their allocations. The profile of Africa's impact investors includes primarily fund managers of private equity and asset management funds, development finance institutions, institutional investors and foundations. Impact investments have tended to focus on those sectors where the government cannot adequately deliver social services, such as healthcare and education and where a viable market solution can provide goods and/or services.
The African Investing for Impact Barometer 2017 revealed that Southern Africa is leading the field with $399.45bn of assets being reported to implement at least one Investing for Impact (IFI) strategy, while East Africa is second with $18.24bn of overall assets which deploy at least one IFI strategy and West Africa comes last with $10.60bn. From a country perspective, South Africa is the country with the largest amount of assets dedicated to one or more IFI strategies, followed by Nigeria and Kenya. 
Furthermore, the Barometer found that the systematic integration of Environmental, Social and Governance (ESG) factors into investment analysis, valuation and decision-making, based on appropriate research sources and metrics, has now overtaken sustainability themed investments in East and West Africa, attracting $15.8bn and $7.6bn respectively. South Africa, once again, lead the field with $360.4bn assets allocated to ESG integration.
So, in which areas can impact investing make a difference? Based on current indicators, South Africa is well ahead of the curve, and benefits from a strong foundation with a substantial savings pool through its well-established pensions and investment schemes, and with estimated 761 funds using IFI strategies according to the African Barometer. It has been noted by commentators that there are opportunities for investment in the areas of agriculture and agri-processing, manufacturing and tourism, as well as to help tackle some of the challenges of inequality, unemployment and poverty.
When it comes to East Africa, ranked second by the African Barometer, it has been noted by the Wilson Center that institutional investors, government regulators and financial services players have been scaling up their approach to impact investing since 2010. Kenya has established its position as the primary focus of impact investing in the region, although Uganda is playing catch up, having experienced significant GDP growth over the past decade with new investment opportunities on the horizon. The Wilson Center notes that the sectors attracting the most social impact investment currently are agriculture, energy, tourism, fast-moving consumer goods and financial services. 
Key challenges
While impact investing offers substantial opportunities, a number of commentators have noted that a lack of capacity can be a significant obstacle for impact investing, and that it can be a challenge to find companies in Africa which can be considered as "investment ready". 
One of the key challenges facing the impact investment ecosystem in all African countries is to create an enabling and stable regulatory and policy environment for both investors and social enterprises. The need to improve the general "ease of doing business" remains in most countries, as does the need to stabilize currency exchange rates, so as to lower risk to investors. According to the UNDP report, majority of Africa's social enterprises are not members of professional associations or other formal networks, which makes finding lists or databases of investible enterprises a challenge for investors.  In addition, social enterprises themselves may operate outside of the more established innovation and enterprise development networks commonly employed in low-income and developing economies to improve rates of entrepreneurship and in turn, development of job-creating small and medium enterprises. Furthermore, social enterprises may have limited access to academic and research institutions focusing on research and development (R&D) that can be developed into goods and services for markets.
Impact investment in Africa has not realized its potential largely due to an under-developed impact investment support ecosystem.  The UNDP study on "Impact Investment in Africa: Trends, Constraints and Opportunities"  identifies the following challenges which will need to be overcome if the Impact Investment sector is to grow in Africa: A general lack of awareness and understanding of impact investment as a concept and investment practice by Africa's policymakers, mainstream investors and the general public, difficulty sourcing viable investments that meet both financial and social/environmental objectives, limited availability of innovative fund and deal structures, difficulty exiting investments, lack of capital supply across the risk/return spectrum, and poor and inconsistent impact measurement practice.  
Investors and leaders looking for a ray of hope amidst the global geopolitical shifts, economic slowdown in key emerging markets, and the increasing pace of change in technology and regulation, should look to Africa. Home to some of the fastest developing economies and markets in the world, with real challenges to solve and real ways to solve them, Africa is the land of opportunity and the time to get involved, on the ground, is now.
Through local presence and strong local partners, investors can demonstrate long-term investment commitment which is favourably viewed by governments, consumers and communities. Two things have held investors back in the past – the view that this growth is longer-term and the concern about the risk of doing business there. Thankfully, Africa is shedding both long-held perceptions, partly because of significant market reform, infrastructure and governance improvements, and partly because those who have taken the plunge are reaping the benefits. Impact investing is set to remain an important feature of the investment landscape for years to come.