Analysis > Analysis and Strategy
How the evolution of the African model for PE sector continues to attract innovative solutions?
Word count: 1677
How the evolution of the African model for PE sector continues to attract innovative solutions?
Receive ONE magazine and TWO locked articles of your choice for FREE when you register an account
How the evolution of the African model for PE sector continues to attract innovative solutions?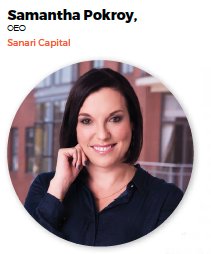 Private equity (PE) in African markets face all the usual challenges, and a few more for good measure. It also faces exceptional growth prospects in the coming years, largely driven by demographic and income trends that are hard to ignore. But innovative solutions are definitely required.
Globally private equity has changed. Having started off in the 1980's as very much a financial engineering play driven by debt and cost cutting, the decades have seen an increasing sophistication in the PE model, first bringing enhancements to governance, then operational improvements and now private equity finds itself as an active player in the transformation and reinvention of business models in a digital era. This innovation calls for new attributes for private equity professionals, that place emotional intelligence, diversity, sense of purpose and technological know-how right up there alongside financial and strategic expertise.
These global trends couldn't be more relevant in on the African continent, and fund managers can take these innovations even further to address continent specific challenges and opportunities.
One of the biggest obstacles to date for the proliferation of private equity in Africa has been the shortage of large-scale investment opportunities and fewer options when it comes to exit strategies.
Most well-known players have investment minimums of approximately $30m and also prefer control positions. Businesses of this scale are currently limited and concentrated in countries like South Africa and Nigeria. They're also generally unlisted, tightly held and often family-owned. This means that the competition on large deals is high, resulting in over-paying – the biggest threat in private equity return performance. Even in South Africa, smaller deal flow in the large part of the market combined with low economic growth makes delivering attractive dollar-based returns a difficult task.
Enter the Lower Mid-Market. Enter the SMEs. Enter the family businesses. Enter the technology plays. Here there are abundant opportunities in South Africa and around the continent, waiting to be tapped. Sanari sees the key innovation for the African continent in the development of a private equity ecosystem whereby multiple fund managers work together, like a relay team, taking young or small businesses and scaling them up to medium-sized, then mid-market and eventually to the size and scale which attracts large multi-national private equity giants to our shores. Classic examples have started to emerge like the Teraco investment, initially funded by local private equity fund manager Treacle over 10 years ago, then attracting capital from Permira and recently Berkshire Partners from the US (not to be confused with Berkshire Hathaway). At each pass of the baton, the private equity fund unlocked multiples of capacity in Teraco's vendor-agnostic data-centres, and multiples of value. Other examples are Vumatel, Libstar and Sanari's own portfolio companies Snapt, Sensor Networks and Fernridge which are following this model. At each phase of growth, different fund managers contribute different skill sets and value to the business.
While secondary sales to other private equity funds are often dismissed in favour of sale to a strategic investor, leveraged recaps or an IPO, with investors concerned that all value is extracted by the initial private equity funder, in reality there is a great deal of value to be unlocked on the continent and different players hold the keys to different pockets of value. Fund managers focused on the smaller cap players effectively incubate investment opportunities for private equity players further along the food chain and reap the rewards of their efforts in attractive dollar-based returns for their investors.
-----------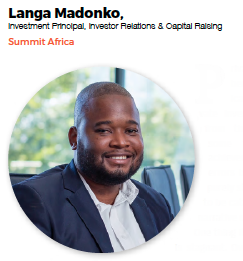 Private equity in Africa has been one of the most topical issues within the private investment sector, ranging from the astonishing returns some fund managers have achieved to some memorable errors by vaunted managers to purely stories on how PE is going to be catalytic in the way Africa's narrative unfolds.
One thing it has definitely not been is stagnant. Over time the asset class has continued to evolve and adapt to the various realities on the continent linked to infrastructure, access to information, institutional integrity, culture and societal realities, amongst others. And this evolution has not stopped, it is likely to continue for the foreseeable future as the continent continues to look to achieve growth and become an integral part of the global economy as more than just a supplier of raw materials. In recent times, some of the Innovations that we have seen include:
1. Application of Tech in the Full Investment Process: Overtime more fund managers have begun to adopt digital technology and its power into the investment process to the benefit of their private equity strategies. An example of this is the way in which transactions are originated using social media platforms to interact with the market or to conduct the due diligence process where it can be used for, amongst other things, the determination of market perception and vetting the reputation of principals of a transaction. It has also been applied to the process of conducting the deal with more information being supplied through virtual data rooms than by paper, as would have been the situation in the past. There have also been innovations in how portfolio monitoring and management is done, with more of this being tech- based and the development of Apps, software and other tools that allow for more and access to a company's data in real-time.
Also, more managers are encouraging portfolio companies to start using more tech to enhance efficiencies in their processes and in the operations and engagements with clientele. Invariably, the impact of such interventions have also come with greater ability to create value in the portfolio companies, but also with an increased need for enabling infrastructure for these to be applied and has, therefore, also create a new investment thesis that is:
2. A focus on Innovation as a sub sector: An increasing number of fund managers are realising the power technology has put at the core or as a part of their investment thesis tech, which is a significant enabler of their investees and portfolio management arsenal. We are seeing an increased investment in Tech Infrastructure investment from Fibre Optic Cables, to Cellphone Towers and the fundamental Infrastructure to investment in Software development and payment solutions, amongst others, with an emphasis on answering
uniquely African challenges. In some instances, private equity is investing in the innovation of existing technology to deliver essential solutions in Africa such as using drones to deliver medication or adapting cellphone technology to address issues of herd management and tracking. While private equity may not always create these solutions, the direct investment has given them the capacity to scale and also enhance the capabilities to grow across regions and into the continent.
3. Adoption of Environmental, Social and Governance (ESG): Having become a $502bn Industry globally, impact investing and the application of ESG has become a big part of the investment landscape and an appropriate one looking at the challenges that exist in Africa. There has been a push to anchor much of the investment on delivering social returns alongside financial returns. More and more funds are focusing on delivering Education, Healthcare, Food security to address real needs in Africa. This coupled with the use of technology to enable delivery such as the establishment of satellite classes for education, establishment of mobile clinics and use of mobile technology to create insurance and payment solutions.
4. A Collaborative Approach to Deal Execution: More fund managers are collaborating amongst themselves or with strategic operators to leverage their skills to deliver products that are more suited to the environment in which they operate. Of late, we have seen the launch of funds that are in collaboration with larger PE firms to establish a new VC fund to streamline investment into new enterprises whilst harnessing the fundraising capacity of the large managers and the VC skill of the selected operator. Similar collaborations exist in the Food Security space, Financial Services, Water Security and more. Some involve the partnering of large existing corporates with established PE managers to develop sector-specific funds aligned to the skill set of the corporate.
5. New Ways of Raising Capital : Managers are also changing the way in which they raise money and are increasingly utilising technology to make themselves visible to funders as well as share information and capture the details of their investors. This has also meant a more automated process on reporting as this helps to address the availability of data on Africa. And the automation has also helped to reduce the error of data, while enabling investors to have more detail on fund managers.
-----------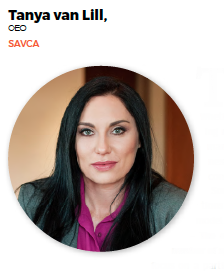 The Private Equity industry has a reputation for being agile and adaptable. Whether in growing or contracting markets, private equity fund managers can adapt their business model based on market conditions and investor needs.
Some of the innovative solutions we have seen as the African model for PE evolves include:
- The establishment of a growing number of specialised (niche) funds that focus on a particular market segment/need such as agriculture, healthcare, education, infrastructure, financial services;
- Alternative fund structures to the traditional trust or partnership, with changes to the type of structure and the duration of the structure. Some of the structures gaining momentum on the continent are in the form of capital vehicles or funds investing on a deal-by-deal basis. These innovations appeal to a broader investor base and some of the structures are adapted based on the sector requirements. For instance, infrastructure funds require a longer investment period;
- Continuously measuring impact. Financial returns and doing good/making an impact are no longer mutually exclusive. This has been a trend in more mature PE markets. However, as Development Finance Institutions (DFIs) have been an anchor investor in the PE industry on the continent for many years, African PE funds have tended to invest with an investment lens. It is now a matter of continuously reporting on the impact.