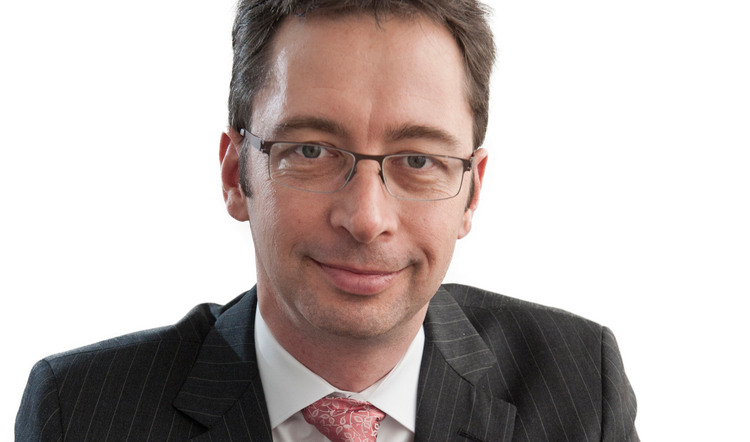 Analysis > Analysis and Strategy
Has Nigeria become boring?
Word count: 1471
On my first visit to Nigeria as I made my way around the city between meetings, I visited the Nigerian National Museum in Lagos.  There were many interesting displays but two things stood out for me. Firstly, was that for some reason the museum had an infestation of mosquitoes that warmly welcomed us and the Black Mercedes in the centre. 
Receive ONE magazine and TWO locked articles of your choice for FREE when you register an account
On my first visit to Nigeria as I made my way around the city between meetings, I visited the Nigerian National Museum in Lagos.  There were many interesting displays but two things stood out for me. Firstly, was that for some reason the museum had an infestation of mosquitoes that warmly welcomed us and the Black Mercedes in the centre. 
The Mercedes stood in the centre of the room. Black with red leather and the green Nigerian flag on its front fenders. The car was in very good condition except for the bullet holes. In the back by the one shot out window I could see the blood on the window. A link straight back to the President Murtala Mohammed, who in 1976 at the times of his assassination was involved in a project to rid the Nigerian public service of corruption. What was remarkable about the car that deserved its place was that the President at the time had been assassinated. He had been driving to work with no real security and had stopped in traffic when the assassination occurred.
There were no other cars in the museum as while Nigeria at the time was a military dictatorship and had a history of coups with one military leader being replaced by another besides this one and the 1966 coup. The outgoing heads of state had been retired to their homes rather than being assassinated.  No one though twice about this state of affairs, and no one dreamed of Nigeria becoming a democracy. 
Companies operating on the ground dealt with the normal issues of operating in a country where the infrastructure need work, with a large population but who's income was limited. We were introduced to some of the most innovative management I had seen for a long time on how they address market access and how their products were repackaged in smaller sizes to allow consumers access to them. In addition, a range of taxes levied by the city and other entities resulted in unpredictable issues. One manager met us at his home as his factory and office had been locked up with staff inside and no one could get in or out. The reason he has received a backdated request for back taxes on a little slip of paper by the official tax collector and now had to arrange with his head office to get cash to pay it before the company could resume operations. We stayed at what was considered the only decent hotel in town. 
Remarkable change, but what is about growth?
Nowadays when we visit the change is remarkable. We chose from a range of hotels, eat at various restaurants and sit with management who tell us how they deal with the issues facing them, but have not met someone whose factory and office have been locked up.  There has just been yet another election. Yes, it started a week late, this seems to be a tradition, but with results posted at polling stations and other offices the result is clear.  
Nigeria still needs a lot of development. Electricity supply is not where it should be, its better then the past but far behind what was promised, the delta is stable but we know that it must be kept that way by ensuring that the region continues to see benefits from its oil resources and in the North the security situation while stable still sees issues. 
But for investors, probably the most disappointing part the equation is growth. In 2015, when Muhammadu Buhari was elected President, investors were convinced that this was a new dawn. This was Buhari's second term as President, he was its military leader for three years in the early 1980's He had unsuccessfully contested elections a number of times before winning in 2015.  From his earlier public life people drew conclusions. He was a no-nonsense person who was about to deal with corruption and turn around the Nigerian economy.  
While the decline in the oil price during his first term was nothing that he could control, the six-month hiatus before selecting a cabinet and the delays in passing budgets have not been welcome. The 2018 budget at last put through infrastructure as a key point to stimulate the economy. 
The list of what Nigeria needs to do is formidable, and in a democracy, we must understand that things do not always move as fast as we would like. But we do wonder if the President was not forced to spend so much time out the country attending to medical, issues if thing would not have moved faster.  The result is that investors are sitting and waiting.  The PE on the Nigerian stock exchange is 7 times compared to its average of in the past 10 years of 11 times.  
So, while Nigeria is attractive as an investment destination the GDP growth is a disappointment for a county that we expect to be one of the leaders in Africa. 
Not that nothing is happening, The Dangote Oil refinery will change the structure of the economy and vastly improve its foreign exchange receipts. But others like electricity which the country needs to springboard a manufacturing sector has not moved much. Investors are often grateful for boring elections. Straight after the election Nigerian debt was better priced and foreign investors were buying. But equity investors would like to see more action that will propel Nigeria's growth forward. 
Is the Buhari government developed the Economic Recovery and Growth Plan (NERGP) for 2017 to 2021. The three strategic objectives are restoring growth, investing in Nigerian people and building a globally competitive economy. The plan is about economic recovery in the short term and structural reforms aimed at diversifying the economy. Specific targets are a GDP growth rate of 7% by 2020, higher oil production, privatizing selected public enterprises and as has been mentioned with the new refinery, Nigeria will become a net exporter of refined petroleum products. Another initiative is the recently placed restriction on the sale of foreign exchange to importers of textiles and other clothing materials. While it could be seen a heavy handed this will stimulate the Nigerian local industry and reduce the amount of cheap second-hand clothing entering the market. The authorities hope to use the size of the Nigerian market to develop a significant industry which would be big enough to become an exporter of textiles and garments. The NERGP plan aims to reduce unemployment from 13.9% to 11.2%. To raise the money for it they want to double tax compliance.  So far GDP growth has recovered from its negative figures in 2016. Whether this is as a result of the plan or a natural recovery with higher oil prices is difficult to say. 
Looking ahead
We do know that end of 2018 and start of 2019 will slow due to the election. Economic growth plans tend to be ambitious and there are usually many parts that do not work as well as planned. But given the start of this plan and its initial implementation we can understand why certain organised business groups supported Buhari, rather than the challenger so that the plan continued un interrupted rather then a complete redraw of Nigeria's economic growth plans. Which support was echoed by the electorate in general even through with low turnout figures. 
The two things that we are looking for to see the country better positioned for the future are both simple and complex.  They are simple in that its straightforward change to how things are done, and complex because of all the vested interests. At present Nigeria spends money every month to subsidise the retail fuel price and the electricity tariffs are artificially low. In a country where many people do not have much disposable income, the fuel price hits the pocket especially hard, the electricity price less so if you are spending money on diesel for your generator. If the country really wants to be one of the top 20 in the word with a GDP per capita of US$ 4000-00 they need to change this. Allowing a market related electricity price means that the electrical industry can develop and this is needed of the country wants to diversify away from oil and into manufacturing and make a dent in those unemployment figures and doing away with the fuel subsidy means that the money can be spent in investment into infrastructure to build the country. So, while we welcome free and fair and incident free elections its time that the President used his win at the polls and his political capital to set Nigeria on a path of greater growth and prosperity for its people. We are looking forward to a little less boredom from the Nigerian economy.