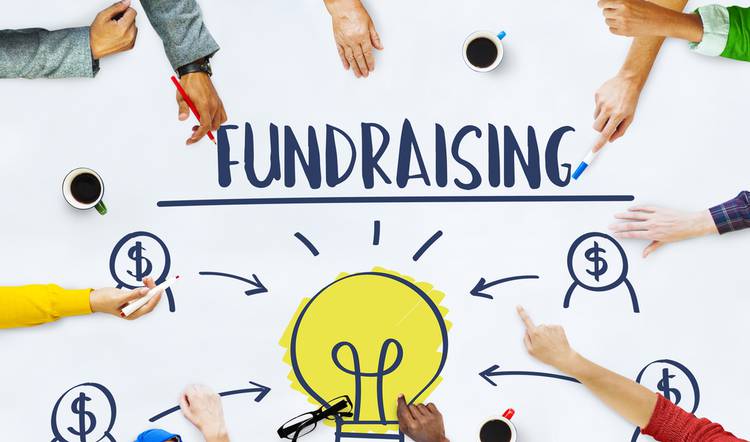 Analysis > Analysis and Strategy
Fundraising in 2018 and beyond
Word count: 1001
The fundraising environment in the Southern African region remained rather challenging in 2018, mainly due to the economic and political environment. This resulted in the decrease in the amount of capital raised by the industry.
Receive ONE magazine and TWO locked articles of your choice for FREE when you register an account
The fundraising environment in the Southern African region remained rather challenging in 2018, mainly due to the economic and political environment. This resulted in the decrease in the amount of capital raised by the industry.
Due to a commodity downturn, political instability and currency devaluations, there has been a slowdown in growth in Sub-Saharan Africa, which has impacted the frequency and returns on deals, which has in turn "affected the ability of GPs to raise money to fund these deals", says Cindy Valentine, Partner at Simmons & Simmons.
Maredi Mampuru, Head of Client Relations at Ata Capital, says it is a very difficult space to raise funds, especially if you are still a young company or a small fund and have "quite a long way to prove your abilities". Ata Capital, a majority black-owned and 100% black managed investment management company, is currently raising its third fund and is targeting R1.5bn from South African institutional investors. "The process is quite long. We've started engaging with investors about a year ago," he says, adding that there is a bit of a grim feeling in terms of fundraising, because there is still quite a lot of education that needs to happen around the private equity investing. "On average, in South Africa we find that pension funds invest around 2-3% out of their 10% limit," he says.
Brett Commaille, Lead Partner of AngelHub Ventures, adds: "In the past few months, we have frequently heard from Private equity LP's that it is possibly the most challenging fund-raising environment they've encountered in the last 10 years - especially for first-time managers."  
Thabo Ncalo, Managing Partner at Savvy Partners, confirms that there is still a very small allocation to private equity or even venture capital in the Southern African region by institutional investors – typically less than 5% of their overall allocation (e.g. for larger pension funds). "With the low allocation to private equity as an asset class, one can only imagine the even lower allocation or even non-existent allocation to venture capital as a sub-asset class," he says.
"The appetite for risk amongst (primarily) retail investors is rather low, as most investors are accustomed to the more traditional investment asset classes such as listed equity, fixed income and property," he adds.
Nevertheless, there have been some improvements in South Africa with the introduction of the Venture Capital Company (VCC) regime, where investors are able to deduct the investment made into VC from their taxable income, stresses Ncalo. "However we have also seen a majority of these funds investing in property-backed investments as opposed to traditional (e.g. innovation, impactful investments) venture capital," he adds.
Fundraising trends
In terms of sizes and sectors, in the VC space there are a lot more tech focused funds being raised with generalist funds being in the minority, according to Langa Madonko, Investment Principal at Summit Africa. He adds that in the traditional private equity space there are more sector specific funds outside of South Africa. "We are seeing the emergence of healthcare specialist funds; the 'Fourth Industrial Revolution' funds; and the agro funds. I think we are moving toward more specialisation," he says.  
Madonko points out that there are more mid-market size funds being raised. "In the South African region, those funds would be between R1bn and R3bn; and for pan-African funds we're seeing more people who are starting to play in the space of between $100 to $250m." 
Experts agree that there is also a lack of or limited understanding of the VC / Private Equity space amongst many investors. According to Ncalo: "The industry needs to educate allocators of capital about the risk-reward dynamics of private and unlisted investing. This is probably done best through case studies show-casing successes in this space, opportunities and real stories about the impact (especially societal) that comes out of supporting early stage companies."
Meanwhile, Madonko says: "I think there has been an increased and more considered effort from GPs to participate in the education of potential LPs." He adds, however, that GPs have to be innovative in terms of their structure: "GPs need to have innovative solutions that speak to the market that they are working in, in terms of product offering. GPs also need to be conscious of pricing and what the sensitivities are in the market around their solution."
He adds: "I think another factor that is becoming very significant in terms of capital raising is considerations around ESG."
Valentine adds that GPs need to be "constantly evolving to find smarter ways to achieve better growth and devise fundraising structures that potentially allow exits at the right time, prior to raising additional commitments".
Fundraising outlook
As to this year, experts agree that the fundraising landscape will be a bit slow for the first five to six months. According to Ncalo, the political climate in 2019 remains challenging as some countries (such as South Africa) go into political elections and this typically causes some risk aversion amongst investors who take a "wait and see" approach. He adds: "In my opinion, fundraising for early stage funds will remain a challenge – especially seeing how listed equity markets in South Africa had a negative performance in 2018."
As the South African market begins it's turnaround, Commaille expects opportunities for investment to increase: "South Africa represents a significant opportunity for LP's looking for experienced fund managers and quality investments." 
Paul Boynton, CEO of Old Mutual Alternative Investments, says: "In 2019, African pension funds will have a growing role to play as an additional pool of capital. We will continue to see an uptick in investor enquiries looking to benefit from the key macro trends which are expected to underpin positive GDP growth across the continent. The outlook for 2019 and beyond is positive, with strong indications of sustained confidence in the African PE industry."
"Beyond 2019, I see venture capital and private equity featuring more on investors' radars – especially when it comes to making more impactful investments," concludes Ncalo.