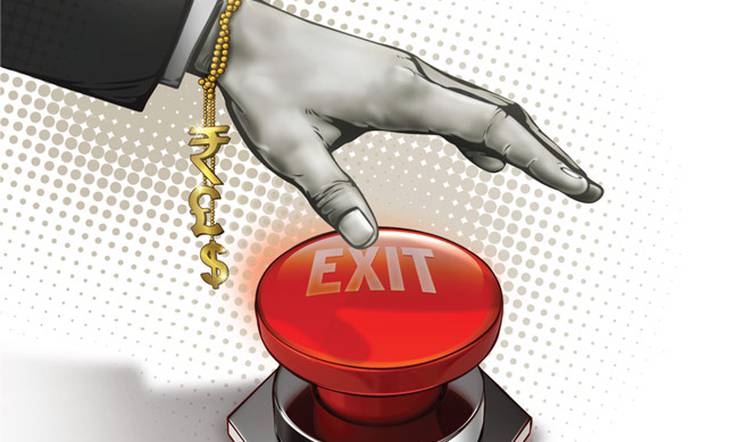 Analysis > Analysis and Strategy
Exits: Past, present and future considerations
Word count: 854
While 2017 only saw a trickle of divestments, some private equity firms nevertheless managed impressive sell-offs during the period. What is the outlook for exits in the coming months? 
Receive ONE magazine and TWO locked articles of your choice for FREE when you register an account
While 2017 only saw a trickle of divestments, some private equity firms nevertheless managed impressive sell-offs during the period. What is the outlook for exits in the coming months? 
In 2017, private equity fund managers in the Southern African region were barely active on the divestment front. The political environment and weak economic macros have increased uncertainty, therefore impacting pricing. 
There was some secondary activity, though less than in recent years as some of the big-check funds have pulled back, says Peter Baird, managing principal − head of African private equity at Investec Asset Management. "A few strategic investors came back in (e.g. Marubeni buying Standard Chartered out of ETG), but activity was relatively muted.
"[There were] no IPOs to speak of. My guess is that this was the lowest dollar volumes of exits across the African PE industry in the last few years. Anything that got done required real persistence and probably some creativity," he adds.
In 2017, Investec Private Equity completed its first three exits, all from Fund 1. In the South African region, the firm exited from its mezzanine investment in SA Taxi, the first financial services provider to focus solely on the taxi industry in South Africa. 
According to Andrew Dewar, managing partner at Rockwood Private Equity, there haven't been a lot of substantial exits for some time, but recently SA fund managers are starting to realise their assets. "While the macro environment hasn't been conducive to exits, certain assets have attracted attention," he says.
Last year Rockwood Private Equity successfully completed the sale of Tsebo and Safripol, two of the largest private equity exits in South African history, with an enterprise value of R5.35bn and R4.1bn respectively. "As Private Equity fund managers we always planned to exit the businesses. We initiated the sale of the assets in 2016 and the processes took nine months to complete. We are preparing for the sale of the remaining assets and expect to generate considerable interest," comments Dewar.
"We are very happy with the rand- and dollar-based returns we were able to provide our investors. We grew Tsebo into a pan-African business, which attracted a lot of interest from international buyers and was sold to a listed French Investment Company. Safripol was a niched asset which didn't have a long list of prospective buyers and was sold to a SA trade buyer. Specific expertise was required to find the right buyer," he adds.
In South Africa, the most notable exit for RMB Corvest was its sale of Kwikot to AB Electrolux in March 2017. Mike Donaldson, director of RMB Corvest, says that as a medium-term investor Corvest benefits from not having exit timing pressures. 
"Consequently, we have the flexibility to meet the exit timing preferences of our investment partners or alternatively, we can time our disposals to benefit from attractive economic tail winds, enabling us to exit into growth." He adds that October 2017 saw an unprecedented string of disposals with Corvest exiting MineRP, Crisp Air, Chicken Management Services and Micros.
"We continued the momentum into November with the sale of Autotrader, the well-known and leading online automotive marketplace, in a deal that saw the shareholding consortium including Management and Corvest offloading the company to JSE-listed Naspers," says Donaldson.
"We were invested in Autotrader for four years, which is short by our standards, but this is a good example of Corvest's flexibility where the timing suited all our partners and the opportunity presented by Naspers was a great fit for the business and the management team," he adds.
While trade sales dominated the divestment scene, Tarryn Butcher, manager − transaction support at Actis, says that public equity and capital markets are developing across Africa and are starting to attract more foreign capital. As a result, IPOs will become a bigger feature of exits, she adds: "We've already exited via IPO across a number of markets, such as Egypt, Uganda, Kenya and South Africa. To be successful, you need to be certain that there will be sufficient interest, including from foreign investors as this gives you better pricing power, and you need to be listing a relatively large business, of which there are few in Africa."
The market for exits is still relatively difficult, says Baird, but there are always buyers for quality assets at reasonable prices. "The best preparation for a good exit is to work with managers and fellow shareholders to build a great company," he says. 
Dewar agrees: "Successful exits require thorough planning, good timing and a little bit of good luck."
Wildu du Plessis, head of Africa at Baker McKenzie in Johannesburg, says while many of the A-list Africa funds are delivering returns, they are going to have to focus in the next 12-24 months on showing their limited partners that they can properly get out of these deals. "A lot of funds rely on the recycling of internally generated operating capital to return money to investors. Exits will become more important as the bigger funds go back into the market. They'll need to demonstrate some strategies on the exit side," he concludes.