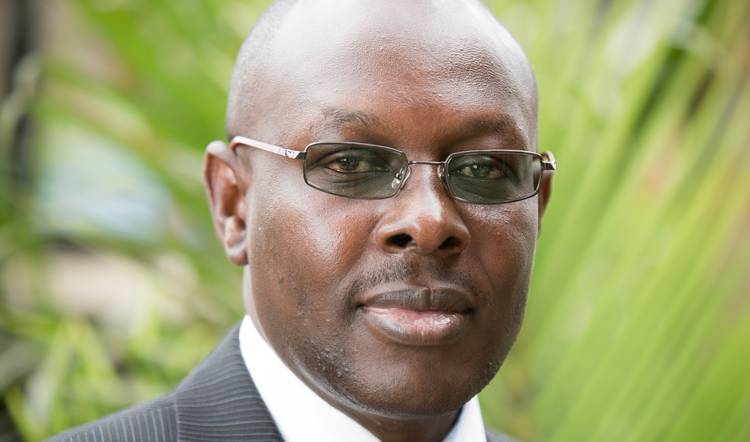 Analysis > Analysis and Strategy
Climate Investment Opportunities
Word count: 1175
The green bond market continues to grow, with analysts predicting 20% growth this year. While Africa only accounts for 2% of the existing green bond market, we are seeing African governments laying the foundations needed to grow their share of green finance. Given the market growth and infrastructure challenges Africa faces, this couldn't come at a better time for institutional investors.
Receive ONE magazine and TWO locked articles of your choice for FREE when you register an account
The green bond market continues to grow, with analysts predicting 20% growth this year. While Africa only accounts for 2% of the existing green bond market, we are seeing African governments laying the foundations needed to grow their share of green finance. Given the market growth and infrastructure challenges Africa faces, this couldn't come at a better time for institutional investors.
Last month, the UK government set itself an ambitious target of ending carbon emissions by 2050. This was the first time one of the world's major economic powers has made such a stand. These are important initiatives, but what we often don't discuss enough is how developing countries will adapt to climate change. For most African governments, their challenge isn't reducing emissions, it is providing the infrastructure and services their growing populations need, without fueling emissions growth.
The World Bank reckons Sub-Saharan Africa will need between $14bn and $17bn per year between now and 2050 to adapt to climate change. Most experts agree the final bill will be much higher.
Part of the cost will be covered by the Green Climate Fund. The $10bn fund was launched in 2014, with the aim to help developing countries finance low-emission and climate-resilient development. To date, the fund has supported a range of projects from promoting climate-friendly cooking materials in Kenya and Senegal to helping smallholder farmers in Namibia better manage natural resources.
But the fund will only go so far, and we are seeing African governments seize the opportunity green finance may bring.  Since 2013, The African Development Bank has raised over $1.5bn from green bonds to fund a range of solar and wind power, water and waste management and transport projects.
Africa's emerging green bond market
Nigeria and Kenya have been working with a range of stakeholders, including FSD Africa, to develop their domestic green bonds market. This work has included developing the guidelines around issuances and training the people who can help verify the projects. This is process-heavy work, but important for giving domestic and international investors the confidence to invest in these products.
Already we are seeing results. In April one of Nigeria's largest banks, Access Bank, closed a $41m green bond. The bond, which was oversubscribed, was Africa's first certified corporate green bond. The money will fund projects to protect Eko Atlantic City, near Lagos, from rising sea levels and a solar energy project.
These developments should give institutional investors confidence about the potential opportunities from Africa's emerging green bond market. Opportunities which equal more than just doing good.
The first reason for investing in climate friendly investments is return. Most green bonds that have been issued to date, have carried an investment-grade rating and have been priced similarly to conventional bonds. However, green bonds are likely to have stronger secondary market prices given their scarcity.
Not without risk
The second consideration is risk management. There are several risks posed by climate change, including climate policy risk and physical risk. Climate policy risk can quickly become a credit risk due to reducing asset values and increasing non-performing assets. Let us take coal for example, earlier this year Germany announced plans to move away from fossil fuels by 2038. As other countries follow suit, overall demand and price for coal will continue to fall.
Policy may also promote the development of alternative technologies for instance renewable energy, which would render existing brown technologies uncompetitive with consequent loss of investor value. For example, with cleaner and renewable energy becoming cheaper, some coal assets could become obsolete or stranded impacting on investors. Return on equity could be reduced, access to capital impeded and cost of capital – particularly debt increased.
The other climate risk is related to physical loss of property such as developments in the coastline which may get damaged due to climate change and rising sea levels. An example of this would be the destruction of the City of Beira following Cyclone Idai earlier this year. Some of these risks may be mitigated or insured, but as occurrences increase, the cost of insurance would rise, negatively impacting on returns. Most of the rating agencies are already beginning to factor climate risks in the rating process. According to Fitch Ratings, 22% of their current corporate ratings are being influenced by environmental, social and governance (ESG) factors.
The final consideration is reputational risk. Being a sustainable investor comes with its benefits to the reputation of an organization as a caring corporate citizen and therefore better able to connect with its customers and stakeholders. This may have direct and indirect benefits of attracting more business. For instance, the millennial investors are becoming an increasingly important demographic and are much more likely to consider ESG factors when making investment decisions.
According to Fitch Ratings, fund managers have begun to see ESG considerations as part of their investment obligations in line with fiduciary duty. Until recently, ESG-focused strategies were mainly implemented via equity investments but investors now also incorporate ESG factors to optimize the risk/return profile of their fixed-income investments. This move is partly driven by regulatory developments as well. For instance, the European Union Green Bond Standard (EU GBS) working group in March 2019 recommended that fund managers must take greater responsibility regarding their investments. They encouraged institutional investors to adopt the requirements of EU GBS when designing their green fixed-income investment strategies and to communicate their commitment and expectations actively to green bond issuers as well as underwriters.
Furthermore, institutional investors will be required to adopt ambitious disclosure regime on a 'comply or explain' basis. France also requires institutional investors to report how they consider environmental factors. In Kenya, the stewardship code developed by the Capital Markets Authority requires fund managers to evaluate ESG considerations as part of their investment process.
It should be noted that issuance of green bonds comes at a significant cost to issuers – given the requirement to develop frameworks, demonstrate that the use of proceeds is directed at eligible projects and the need to provide periodic reports. In addition, the labelling or certification process comes at an extra cost due to the need to obtain third party opinion(s). There are also indirect costs related to the length of the process. For investors, this provides greater transparency and changes the conversation with issuers from purely financial to business impact and corporate strategy. Some investors consider this greater transparency to reduce risk perception, even though it may not have an impact on credit rating.
The green bond market has developed following a voluntary process. However, policy makers and regulators are beginning to pay attention to these instruments, partly as way of meeting nationally determined contributions (NDCs) to carbon emissions reduction. These regulatory developments coupled with increased awareness on the benefits of investing in climate friendly investments is likely to drive increased investor appetite for green bonds. These green bonds offer fund managers a balance of financial returns with environmental benefits. They also satisfy ESG requirements and green investment mandates. They are also good from a risk management perspective and have strong reputational benefits.