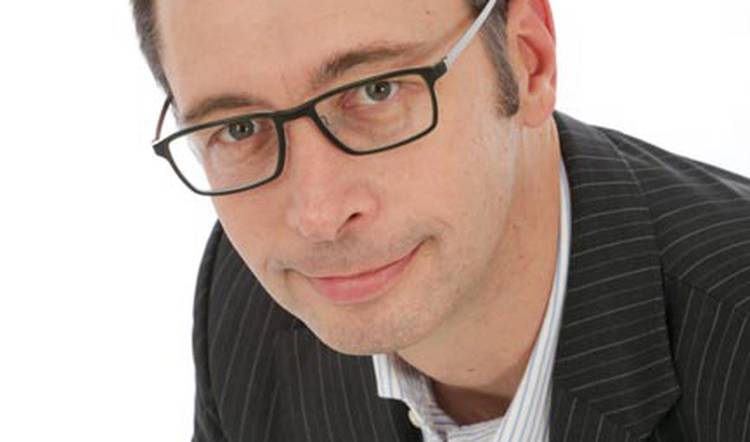 Analysis > Analysis and Strategy
China is looking into Africa
Word count: 1290
Sven RIchter, Fund Manager at Drakens Capital Fund Managers, looks at China's One Belt One Road Initiative and what it means for Africa
Receive ONE magazine and TWO locked articles of your choice for FREE when you register an account
Sven RIchter, Fund Manager at Drakens Capital Fund Managers, looks at China's One Belt One Road Initiative and what it means for Africa
The Roman empire at its peak had 29 highways radiating out from the capital. The road network of the Roman empire served them both for military and trade purposes. Later on, other empires such as the Venetians, Spanish and British also relied on military power and trade. Spain to project its power all the way to the new world while trading and plundering to create their wealth. The British to receive raw materials from their colonies and export finished goods.
The ultimate purpose of an empire is the benefit of your country and its people. Throughout history empires have relied on a mix of military for conquest or protection and commercial networks for trade. A policy that has worked very well for the United States. Today the United States has the largest military and if we consider all its roads, railways, aircraft and ships the largest transport network in the world. But now China is also looking outward, after initially building itself internally and relying on trade driven by advantages of cost and a competitive currency. China is looking strategically to the future to reduce its reliance on price as its trade advantage. This is especially important for China as its cost of labour and production increase. Part of China's plans for the future include Africa.
Africa and China

Africa is a marketplace of over a billion people to whom China has since 2000 lent $125bn, according to the China Africa Research Institute at Washington John Hopkins University. A continent with whom China has $170bn in trade in 2017 and where the continent now trades more with China than some traditional trading partners such as France and the United States. This trade and debt have recently come in for some criticism that China is indebting poor countries throughout the world in its One Belt One Road Initiative. Some people are adamant that the debt and infrastructure party will end in the hang over to rival all hangovers. They believe that Africa will be the poster child of hangovers.
China's One Belt One Road is an ambitious initiative aimed at a linking China through a network of trade routes, ports, rail road, gas and oil pipelines and power projects in countries along the routes.
Part of China's strategy is to build its Belts and Roads while funding this with loans to the countries in which the infrastructure is built in. Loans which one day have to be repaid. Is it a good deal for the countries involved to take these loans or should they be wary of these? Nations that are at the forefront of the Belt and Road strategy are those in East Africa, Kenya, Tanzania and Ethiopia. Others such as South Africa want part of it, concerned that that their traditional position with good infrastructure making them an entry port to other parts of Africa will be lost. Loans to African countries though are not limited to countries that are part of the Belt and Road. China in the Forum on China Africa Co Operation has just announced another $60bn pledge in loans and investments across Africa. This includes countries like South Africa.
The criticism of China's approach to Africa has seen a response. President Xi Jinping has stated that China's investments on the continent have no strings attached. He further said that China will not support vanity projects and they want projects that can be seen and touched and must be green and sustainable. The vanity projects criticism is especially tough for the countries and China to deal with. When is a port, road or airport seen as a vanity project. It may be empty to start with, does this mean it should not have been built, or should we think of the build it and they will come adage. The truth though must be that China sees an advantage in engaging with Africa.
China has an interest in sourcing of commodities such as minerals, oil and food and finding potential market 's for the products that China's factories produce. Is this bad for Africa? A trade route with an efficient port and its attendant rail link is great for exporting raw materials and importing finished goods. But its just as effective as exporting finished goods. If we then look at the map Africa is closer to the large markets of Europe then China. What does that mean for Africa?  One of the challenges that Africa faces is its lack of a good transport infrastructure. By become part of the Belt and Road initiative efficient links are created with the rest of the world. The debt that is taken on to do this may be worthwhile or it may be a debt trap. It all depends on what African governments do to provide an attractive economy for manufacturing of finished good. With the raw materials, the consumers and improved infrastructure many African countries are in a position to benefit substantially from this Chinese project. 
The China example
If we look at whether countries can benefit from infrastructure growth, a modern example is China itself. As Jin Liqun, Head of the Asian Infrastructure Investment Bank, recently said to Bloomberg: "When China launched its opening-up and reform programs in 1978 there was absolutely nothing which could be described as modern infrastructure facilities in this country. No expressway, no electrical railway, no modern seaports or airports, no supercritical power plants, no high voltage transmission lines or efficient distribution systems. No nothing." Using loans form the World Bank and Asian Development Bank any visitor to China can see what has happened there and the GDP growth has been remarkable.
Projects are off course also not about single projects. Kenya's Nairobi Mombasa railroad is an example. Its has cut journey time substantially. But its not yet properly linked into the countries transport network. Good being moved between Mombasa and Nairobi spend too much time being loaded and unloaded so cutting out the advantage the rail road has. So, while one part of the puzzle has been solved there is still work to be done.  
African countries are making headway
Africa though is working on this, the headline in The East African in June talks about Tanzania allocating 12.9% of their budget to major infrastructure projects such as irrigation, infrastructure, warehouses and roads. Infrastructure includes power generation, railroads as well as air and marine transport.
African countries are not alone in wanting to benefit from the Belt and Road strategy.  All the countries along the network are looking at ways that they can benefit from this. To fully benefit countries must make sure they are attractive destinations able to use the strategy to create jobs in their countries. This is not just about jobs in primary industries or in the infrastructure network. Its about adding value to raw materials and creating jobs in manufacturing. To attract companies that want to build factories countries must be competitive. They must provide stable policies, efficient transportation, an efficient well priced labour pool, competitive tax rates, reliable infrastructure, efficient application of policy and the certainty that over the long term their substantial investment in their factories will be a good investment for them. 
Countries that will benefit from being part of the One Belt and Road strategy will be those that see this as one part of a broad strategy to grow their countries economy. The countries that create more value from the loan then the loan value will benefit while the ones that do not will see their debt increase without an increased tax base to pay for it.