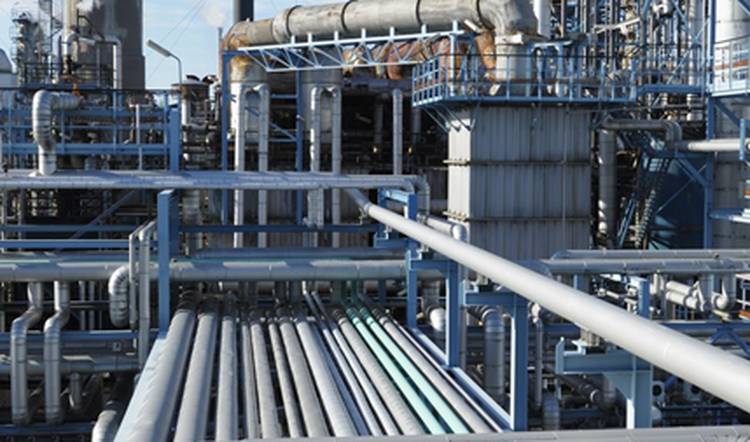 Analysis > Analysis and Strategy
African Infrastructure
Word count: 2898
The major long-term economic trends have intensified the need for new infrastructure and emphasized the huge investment potential that exists across the African continent, finds Anna Lyudvig
Receive ONE magazine and TWO locked articles of your choice for FREE when you register an account
The major long-term economic trends have intensified the need for new infrastructure and emphasized the huge investment potential that exists across the African continent, finds Anna Lyudvig
Africa's infrastructure deficit has been identified as one of the most significant barriers to sustaining rapid economic growth in the continent. It is estimated that Africa needs to spend more than $90bn annually for the next decade to bridge the infrastructure deficit. The largest cities of Sub-Saharan Africa are growing at a rapid pace; the population of Africa will quadruple to over 4 billion people by 2100. In addition, African countries have systematically under-invested in maintenance in recent decades, leading to inadequate infrastructure.
Erika van der Merwe, CEO of the South African Venture Capital and Private Equity Association (SAVCA), says investment into African infrastructure offers compelling exposure to African growth, while simultaneously helping to drive that growth: "Unlike performances in other regions, infrastructure assets in Africa still offer private equity-style returns, and moreover enable private equity to invest in scale on a continent where there are limited investment opportunities of sufficient size."
Van der Merwe adds private equity investors, with their appetite for risk, extended investment horizons and ability to mobilize a variety of other forms of capital to ensure the viability of multi-faceted deals, are "ideal partners to help fund the infrastructure gap in Africa".
Progress made
Important progress is already occurring. The 2014 KPMG and SAVCA Venture Capital and Private Equity Industry Performance Survey indicates that nearly half of 2013 investments were channeled into infrastructure. Van der Merwe says: "We don't yet have the figures from the 2014 calendar year, but my impression is that the investment drive into infrastructure has remained strong."
Private equity funds from various regions are funding infrastructure projects across sub-Saharan Africa- Erika van der Merwe"Private equity funds from various regions –including Southern Africa –are funding infrastructure projects across sub-Saharan Africa, in the energy, transport and ICT sub-categories,"she adds.
Paul Frankish, Director, Strategic Initiatives at African Infrastructure Investment Managers, points there is very strong demand for infrastructure investments from the African governments in support of their expansion objectives for local economies, particularly in the energy and transport sectors.
"In addition, infrastructure is receiving an increasing level of focus from international governments in support of these growth objectives, as demonstrated by the Powering Africa initiative, which is being implemented by the US government. Across the full infrastructure sector we are seeing an increasingly active engagement with private investors to start supporting the investment requirements needed to bridge the infrastructure deficit across the continent," he says.
African Infrastructure Investment Managers (AIIM) has been managing African infrastructure funds over the last 15 years. With $1.2bn assets under management, AIIM's mandate extends across five funds, which have invested in a diversified portfolio of infrastructure and infrastructure related assets. While initially the asset manager had a bias towards South Africa, in 2010 the firm decided to look north of the country and launched its first truly pan-African fund - the African Infrastructure Investment Fund 2 - which reached a final close in 2011 with commitments of $500m. To date, two co-investments have been closed increasing commitments to $547m. The fund is coming to an end of its commitment period and has investments in portfolio companies with operations spanning South Africa, Kenya, Ghana, Nigeria, Cameroon, Cote d'Ivoire, Zambia and Rwanda. AIIF2 current portfolio companies are IHS Holdings, Bakwena Platinum Corridor Concessionaire, Renewable Energy Investments SA, Renewables Cookhouse Wind Farm 1, Kinangop Wind Park Azura Edo State IPP and Cenpower Generation Company.
Orli Arav, Managing Director of Emerging Africa Infrastructure Fund, notes that there are more entrants in the market in the last few years, who are looking to deploy capital into the equity space: "There are no other long-term debt funds unless they are DFIs or commercial banks."
"The key participants we want in this market are local pension funds and insurance companies. In South Africa they are very active, but in the rest of the continent they are not as near. There is more activity than five years ago, but I think there is more to be done," she says.
EAIF is a Public Private Partnership, which provides long-term USD or EUR denominated debt or senior and / or mezzanine finance on commercial terms to finance the construction and development of private infrastructure in 47 countries across Sub-Saharan Africa. Established in 2002, EAIF is able to provide between $10m to $50m (or its equivalent in EUR) to projects across a wide range of sectors including telecoms, transport, water and power, amongst others. The fund offers lending to private companies (or soon to be privatized companies) for greenfield projects or for refurbishment, upgrade or expansion of existing facilities. The fund can provide loans up to 20 years without the need for political risk cover.
Arav says that the fund is quite unique in the form of funding: the equity comes from a number of European governments, through the PIDG Trust, and the debt comes from DFIs and commercial banks. The fund's founding members are the UK Government's Department for International Development, the Netherlands Ministry of Foreign Affairs, the Swiss State Secretariat for Economic Affairs and the Swedish International Development Corporation Agency. Last year EAIF concluded its refinancing with $225m funds raised from KFW, FMO, Standard Bank and Standard Chartered Bank.
"We have done 58 projects with more than $1.1bn exposure in seven sectors (power, telecoms, transport, industrial goods, mining and agribusiness). Currently our biggest exposure is power, we are financing 21 power plants in Africa," says Arav.
She says the fund will be closing around seven to eight deals this year: "So far this year EAIF closed three projects in the telecom towers. We are looking to do more in transport, water and agribusiness. We are actively looking for bankable projects in these sectors."
For Arav, the most investment opportunities are in Nigeria (the majority of deals concluded by EAIF). She adds however, that almost every country in SSA has an opportunity - mainly in the power sector, but other sectors are also emerging. "We are starting to see opportunities in the industrial goods - cement and steel, and also in the agribusiness."
Focus on power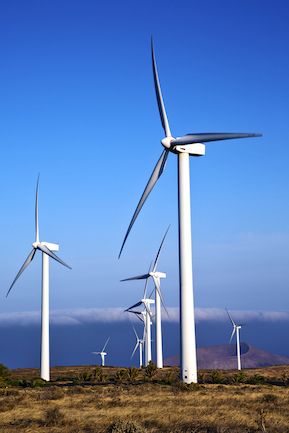 The bulk of current investment activity in the infrastructure space is within the power sector and especially in renewable energy. The World Bank estimates that Africa's largest infrastructure deficit is to be found in the power sector. Whether measured in terms of generation capacity, electricity consumption, or security of supply, Africa's power infrastructure delivers only a fraction of the service found elsewhere in the developing world. The 48 countries of Sub-Saharan Africa (with a combined population of 800 million) generate roughly the same amount of power as Spain (with a population of 45 million).
Van der Merwe confirms that there is a notable uptick in activity in the renewable space throughout Africa: "The shortage of energy infrastructure and the move by policymakers and regulators towards alternative energy sources, have created interesting prospects for private equity. These tend to be smaller projects, compared with large, traditional power projects that are complex to fund and manage."
There are a number of dedicated emerging markets energy or power funds that have allocations to Africa - Paul Frankish AIIM's Frankish also points to an increasing focus on the energy sector: "There are a number of dedicated emerging markets energy or power funds that have allocations to Africa. We are also seeing across some of the transport sectors construction companies committing capital. On the private space there is a large amount of funding being committed towards African unlisted space and the energy space in general."
Frankish adds that there is no shortage of projects coming to market, but there has been an increasing competition for deals, particularly in South Africa. "We typically look for deal sizes not less than $20m, but our ideal deal size is between $50m and $100m. Due to the relatively early stage of the infrastructure asset class in Africa, most of our portfolio consists of greenfield investments. We will typically invest in the projects at financial close, take those projects through a construction period and then to stable operations. Then we will focus on optimizing the financial structure for an operating facility, potentially through a refinancing and prepare the project for an exit," he says.
"Initially our portfolio was heavily weighted towards the transport sector in South Africa. As we've transacted outside of South Africa the portfolio has become more heavily weighted in the energy sector. We've got investments across renewable energy and across thermal power in West Africa. And that is where we see some of the most attractive opportunities for future investments," he adds.
Power in Africa is also a priority sector for the UK development finance institution CDC Group, which has been a major infrastructure investor in Africa for over 65 years, and has provided capital to over a third of all utility-scale IPP projects in sub-Saharan Africa, excluding South Africa. Since 2012, CDC has committed over£280m ($423.27m) to infrastructure projects and funds.
Sameh Shenouda, Head of Infrastructure at CDC Group, says that CDC's most significant investment this year is taking direct control (70% shareholding) of Globeleq Africa, a pan-African power platform, actively developing energy projects across sub-Saharan Africa. In February, CDC partnered with the Norwegian Investment Fund for Developing Countries, Norfund to take direct control of Globeleq.
Through the partnership, Norfund will acquire a significant minority stake in Globeleq Africa from the Actis Infrastructure 2 Fund for a cash consideration of approximately $225m. CDC, which already holds a major indirect investment in Globeleq Africa via the Actis fund, will concurrently sell a small part of its holding to Norfund and transfer its remaining majority stake into the new venture. Under Norfund and CDC ownership, Globeleq will pursue early-stage and other development opportunities in power generation in Africa in order to alleviate the critical shortage of reliable electricity.
Globeleq Africa has eight major generating assets in Côte d'Ivoire, Cameroon, Kenya, South Africa and Tanzania with a total gross capacity of 1,095MW. The company develops electricity generating plants that support the continued development of the power sector in these regions and actively participates in the communities in which it operates.
The Group is also active in other infrastructure sectors, according to Shenouda: "Until now we have been focusing on power generation and transport, but we are also starting to think about other sectors such as gas and transmission and distribution."
Shenouda says that rail and port are very important part of CDC's portfolio. The UK DFI has recently partnered with Grindrod, an integrated logistics company, to help develop and improve transport infrastructure across sub-Saharan Africa. Alongside the strategic partnership, CDC has invested in the holding company, with a commitment to invest alongside it in future projects in sub-Saharan Africa. "As a government-owned entity and a private player in terms of mandate, we can complement Grindrod in executing projects."
Besides direct investments (both debt and equity), CDC continues to invest in private equity funds. The Group has recently committed $20m to the Africa Renewable Energy Fund, which focuses on greenfield renewable energy infrastructure projects. In 2013, CDC also backed the Actis Energy 3 fund with a $70m commitment and the Actis Global Fund 4 with a $100m commitment. Shenouda believes there are not enough infrastructure-focused funds, because the need is huge: "The potential is immense and the need is immense. We are very far from having enough funds looking at Africa."
Challenges
For Shenouda, a key bottleneck in African infrastructure is early stage development. "Early stage infrastructure development is a risky sector and Africa is perceived to be a very risky region. That is why there is a lot of talk about Africa's potential, but people are making much more noise, than the actual money going into these markets. We are very careful in aligning ourselves and partnering with people who are likeminded. Having other DFIs and other institutions that are likeminded is extremely important."
Where we see the big gap is in early and mid-stage development where there is limited interest - Sameh ShenoudaHe adds that there is a lot of interest from private equity funds to invest in late stage development and at final close: "Where we see the big gap is in early and mid-stage development where there is limited interest. It is very challenging to get a project from the conceptual phase up to financial close."
Shenouda stresses that these projects could take up to 10 years to develop and private equity funds "don't have the patience because of the nature of the fund life that they have".
"The nature of this market is that there are not a lot of deals happening and they are mostly known to anyone in the industry unless you find someone who is at a very early stage of project development. It is a matter of who has the risk appetite and the patience to look at early projects. We see a few players looking at taking a bit more risk and getting in a bit earlier than what we saw 3-5 years ago. Some of them are starting to look at development projects rather than only operational projects."
"Obviously, the longer it takes, the less lucrative the returns are. The other issue is that the majority of the early stage development projects fail because of the lack of funding," he says.
Bankability is one of the biggest issues in Africa. Arav stresses that it is not easy to find bankable projects in transport and water sectors, whereas in agribusiness there are not many. "There are many bankable projects in power plants. There are also more developers looking to develop projects, so you have people in the market you can partner with."
She says that EAIF is involved in some of the "most challenging" projects in Africa. She gives example of the Lake Kivu power plant in Rwanda. EAIF signed agreements for a loan facility of $25m with ContourGlobal to support completion of Phase I of the company's KivuWatt project, an integrated methane gas extraction and production facility and associated 25 MW power plant.
"As a follow up, this year we participated in solar power plan in Rwanda. This year we are also arranging the financing for a water project in Rwanda. If you have a well-structured contract and a good business environment, then you can do repetitive projects in one country," she stresses.
Since 2002 we invested more than $1.1bn in African infrastructure and we haven't lost $1- Orli AravArav adds that for some investors risks might be too high, but their mandate is to show that you can fund on commercial basis well-structured infrastructure projects: "By having project finance type structure we are mitigating some of the risks. We also have a very robust due-diligence and I think the facts speak for themselves - since 2002 we invested more than $1.1bn in African infrastructure and we haven't lost $1."
For Frankish, the countries with an ongoing conflict are difficult to invest: "As part of our investment process we consider all the risks within the investment opportunity and how these can be mitigated and the big part of that is the political and regulatory regime.
He also points to challenges around the length of time that it takes to get a project from an early stage development to the financial close. "The biggest challenge is to be able to get involved in a project at the stage when it is realizable, but also for the sponsors and developers to be able to fund the project for the long periods of time it takes to get the project to a bankable position.
Commenting on the exit environment, Frankish says that the capital markets are less developed in Africa and taking projects to an IPO is often not a viable option for an exit. "The early exits that we did were focused on trade sales to some of the strategic players. In the infrastructure space that is likely to continue for some time. Where we look to focus is how we can build a portfolio-type position which could be attractive to the next generation of infrastructure investors, who are looking for stable yielding type returns. Clearly the strategic players and trade sales will remain a very important way to look to create a strong secondary market environment."
Bright future
Despite challenges, infrastructural investment can be rewarding for fund managers and investors. It delivers solid returns and meets mandates that prioritize sustainability, while at the same time playing a key role in the development of Africa.
According to SAVCA's Van der Merwe, the positive knock-on effects of infrastructural investment are significant, including the fostering of cross-border investments and facilitating regional integration. "Additionally, these open up new opportunities for add-on or related investments. For example, a toll road project creates the scope for property development, and a host of other down-stream investment activities,"she says.
Arav thinks that in the next five years the infrastructure gap will increase, but in the very long run it will start closing: "I think the gap is still huge and there is a lot to be done, but I'm also very optimistic that in the long run the gap will start shrinking due to the technological change,"she says.
While the scope for infrastructure investment differs across the continent, there is no question, however, that it can be a powerful tool for economic development. By choosing the right projects, and investing efficiently, asset managers and investors can bridge the infrastructure deficit in the African continent.