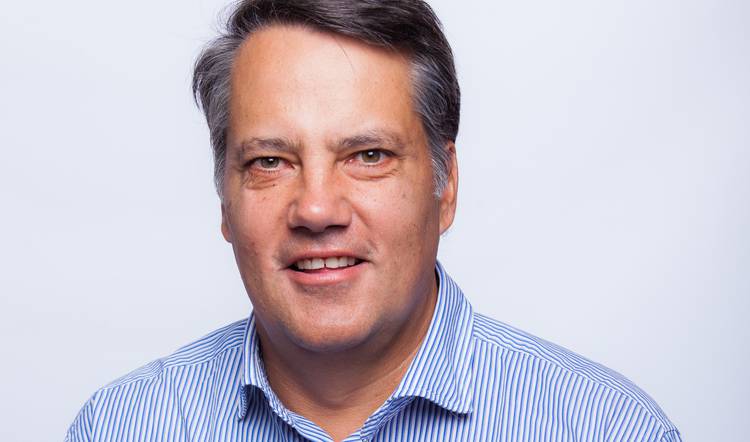 Opinion
Prepare for resurgent property markets in Africa
Word count: 794
Despite current circumstances - dominated by the human and economic cost of Covid-19 - the African real estate investment cycle will return to its long-term trajectory of accelerated development, driven by economic fundamentals and demographics.
Receive ONE magazine and TWO locked articles of your choice for FREE when you register an account
Despite current circumstances - dominated by the human and economic cost of Covid-19 - the African real estate investment cycle will return to its long-term trajectory of accelerated development, driven by economic fundamentals and demographics.
In time, African property markets will continue to reward resilient investors with superior returns. In the short-term, the impact of Covid-19 will be felt particularly in terms of movement restrictions that result in customers preferring to order takeaways while bulk purchasing essential products.
On the plus side, African real estate has experienced less of an impact due to the coronavirus because there are fewer cases and the continent relies less on tourism and international visitors compared with the US, Europe and Asia.
The longer-term prospects for African property, driven by market fundamentals, remain promising. The opportunity for investors is that the uncertainty as a result of Covid-19 is likely to bring to the market quality assets at very competitive prices. Novare's existing portfolio of properties across three economies is well positioned for the up-turn.
Novare Real Estate has been developing commercial property in sub-Saharan Africa for over a decade, financing and building projects that meet the growing demand for a modern shopping and office experience.
Real estate opportunities
African markets still offer significant investment and development opportunity given the short supply of A-grade commercial real estate. With supportive demographics and some of the fastest growing economies in the world, these markets are inherently sustainable and capable of producing risk-appropriate long-term investment returns for investors.
Before government rules designed to contain the coronavirus in various African cities by curtailing the movement of people, Novare's malls and offices had been enjoying brisk trade and visitor numbers that were well up on the previous year. Our developments are relatively new and are establishing as preferred retail hubs with ever-increasing occupancy rates of between 80% and 95%.
For example, Novare Lekki mall in Nigeria's most populous city, Lagos, attracted 7.3 million visitors during 2019, a 40% increase in footfall compared to 2018.
Novare Apo in the capital city of Abuja recorded 1.7 million visitors in 2019, in line with the footfall achieved in the previous year. Novare Gateway, also in Abuja increased its foot count by 33% in 2019 to 3.3 million people.
The new Novare Central development - comprising a single-level retail shopping centre with A-grade offices on the first, second and third floors - in the vibrant Wuse area of Abuja experienced visitor numbers in the fourth quarter of 2019 that were over 20% higher than in the fourth quarter of 2018.
At Novare Great North in Lusaka, Zambia total footfall for 2019 was 3.36 million compared to 2.24 million customers in 2018, a 50% increase year-on-year. Novare Pinnacle mall, also in Lusaka, opened in March 2019 with a very satisfactory 4.4 million foot count over the nine-month period to December.
In Mozambique, more than two million customers visited Novare Matola during 2019, an increase of 82% on the footfall achieved in 2018. The increase in traffic to Novare Matola improved tenant trade which, in turn, resulted in the increased recovery of rental arears and decreasing rental concessions.
Financial concessions have also played a role in Novare assisting tenants through lockdowns and other restrictive measures in response to the pandemic.
We've had to adjust to rapidly changing circumstances, renegotiating and reducing gearing levels across the portfolio. Also working closely with successful retail tenants to support them in all aspects to ensure they trade and offer essential products and services to customers.
In oil-producing countries like Nigeria, the collapse in the oil price has compounded economic problems caused by Covid-19.
With the exception of gold, we expect commodity prices to remain subdued this year, contributing to poor economic growth prospects. Looking further ahead, Novare anticipates that the recovering global economy will support commodity prices and expansion in Africa. This, combined with supportive demographics, will help return Sub-Saharan African property to its growth trajectory.
Novare Real Estate's developments are through its Mauritius-listed property funds - Novare Africa Property Fund I and II. Fund I was closed in June 2010 after raising $81m, while Fund II raised $351m and had its final close on June 30, 2016.
The group's aim is to deliver superior long-term investment returns for clients who are mainly institutional investors, including African pension funds. To optimise the success of its projects, Novare adopts a hands-on approach, with an on-the-ground presence in the countries in which it undertakes developments.
Our team boasts unrivalled expertise in investment management, property development and facilities management. Novare takes pride in the contribution our projects make towards infrastructure development, economic growth and sustainable employment in the communities where we operate. The intention is to expand our geographical reach to include opportunities in Uganda, Ghana and Kenya.