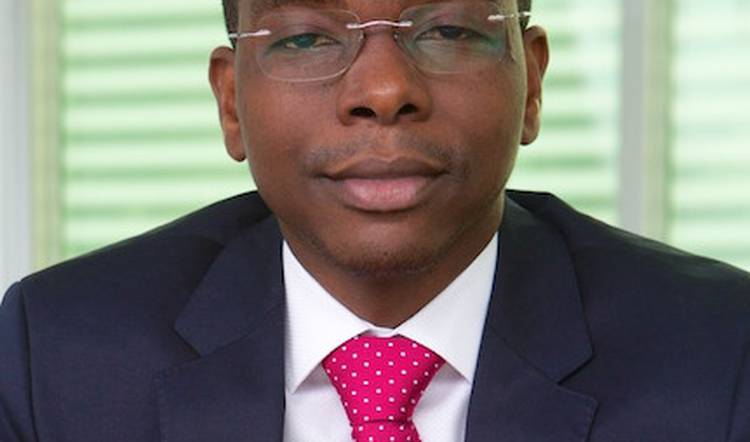 Opinion
Investing in Angola and wider Africa in 2017
Word count: 724
Receive ONE magazine and TWO locked articles of your choice for FREE when you register an account
In 2017, we are seeing the realization of major investments in infrastructure that are critical for the development of business environment in Angola. Such investments represent extremely important steps in the creation of world-class logistics, transport and facilities, which will help attract a great volume of private investment. They also attract huge sums of private capital. Yet in the long term, diversity needs to grow from the grass roots, jobs need to be created by Angolan business people and our region needs to see the empowerment of people through the development of a skilled workforce.  
Therefore, this year, we should be looking at where grassroots innovation is being supported through platforms and technology, which fosters the production of goods and services, boost entrepreneurship and help create jobs throughout the continent. Despite the current investment environment, 2017 reserves some challenges to the business environment such as access to capital, lack of infrastructure and qualified workforce. However, the Angolan government has created initiatives to respond to some of these challenges that includes the "Projovem programme", an initiative with $4bn capital intended to support entrepreneurial activity in the country.  
With initiatives such as these, this year, we can witness a boost towards the agribusiness sector, which undoubtedly has the greatest potential to create new jobs, and contribute to the economic diversification. Angola was once one of the largest coffee producers, a position that could be achieved again with more foreign and domestic investments in the sector. There are real opportunities right now for investment in the coffee industry. Likewise, the production and processing of cereals, roots, oil seeds, cattle breeding and meat processing. The introduction of world-class machinery and support for the type of infrastructure needed for rural communities to succeed are two important areas where foreign investors can take a stake through public-private partnerships (PPP's) or direct investment through organizations like FACRA.  
Direct investment also brings with it a range of financial incentives for foreign investors and the Angolan government has made several changes to its inward investment rules over recent years to encourage FDI. These include lowering the minimum capital sum from $1 million to $500,000, alongside several taxation incentives. For entrepreneurs, organizations like FACRA can open opportunities for expansion. For investors, it also means having the opportunity to raise funds through a safe, government-backed, fiscally stable organization from the Angola government. 
Seeking investment opportunities in a stable political system with a stable economy is always a priority but perhaps more so in 2017 after a year of political surprises around the world. Political changes in Africa over the past year have been moderate in comparison to those that have taken place in the USA and EU. Angola has enjoyed stable political system and leadership for many years. Likewise, neighbouring countries are noteworthy for their surefootedness and arguably indicative of a region that is continuing to benefit from relative stability and reform. In November 2016, Egypt floated its currency, which led to a collapse in its value - yet stock markets quickly rallied in support. Ghana's elections passed peacefully, leading to the election of the opposition party and a smooth transfer of power. The year 2016 ended for the region showing steady growth, despite significant global headwinds. So, what does 2017 offer for the African region, its people and investors?  
Economically, we are likely to see the region's economy grow. The Consensus Forecast of economic experts surveyed by FocusEconomics predicts regional GDP growth of 2.6% this year and 3.7% in 2018. Politically, we are set to see elections in Angola, Rwanda and Kenya, which will likely pass smoothly – but they are likely to be a test for their respective leaders' progress in economic growth and structural reform. These matters – political stability, reform and economic growth are perhaps the most important factors. Without all three, the almost universal goals of economic diversification and job creation cannot be achieved.  
Whilst political and economic events outside of Africa may continue to dominate the headlines throughout 2017, it is in the steadily growing, surefooted and stable African nations such as Angola that we are likely to see the most interesting economic developments this year. It is a good year for those seeking long-term opportunities in a stable climate and a year of stable growth for countries such as Angola.