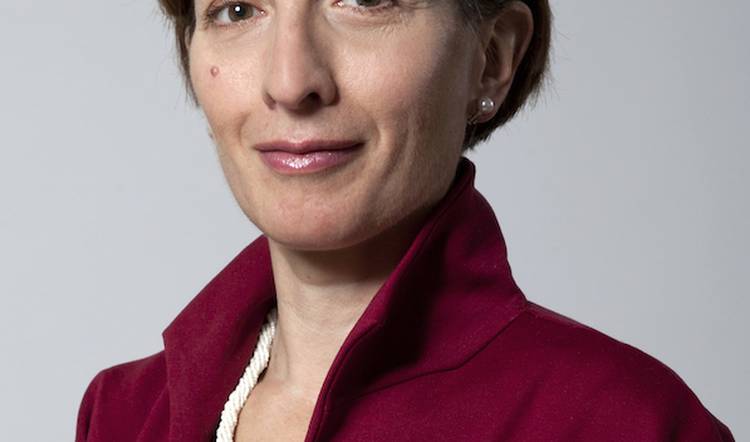 Opinion
Healthcare & Africa: Rewarding Opportunities
Word count: 765
Africa remains an active region with significant potential; a recent report has revealed that healthcare continues to match financial services for growth and reward opportunities.
Receive ONE magazine and TWO locked articles of your choice for FREE when you register an account
Africa remains an active region with significant potential; a recent report has revealed that healthcare continues to match financial services for growth and reward opportunities.
According to the African Venture Capital Association (AVCA), firms investing in Africa across all sectors achieved returns of 0.7 times more than the MSCI Emerging Markets Index over an eight year period. 
Private equity also plays a fundamental role in bridging a funding & access gap in healthcare. Despite fast population growth and increased wealth last year, Africa spent about 5% of its GDP on healthcare, compared to 16.6% for North America and 10.5% for Western Europe. 
What should investors take into account for these key future investments? 
Funded Commitments to achieve minimum Healthcare standards by 2020 
In July 2016, senior leaders with UN support signed the Nairobi Statement on Investment in Access to Medicines, to support African domestic policies on health, investment, trade, technology and intellectual property.
Last month in the Ethiopian capital, the 47 members of the World Health Organisation African Region adopted important measures: 
- fighting substandard and counterfeit medical products (particularly APIs)
- eliminating malaria and viral hepatitis
- setting action plans on ageing & health, including on non-communicable diseases
- $106.8m strategy for WHO to tackle disease outbreaks and other health emergencies
By 2020, at least 80% of these 47 members must introduce public health emergency operation centre and national laboratory networks that meet minimum standards. Over 80% should have adequate health workforces to respond to health emergencies: at least 90% should be implementing Integrated Disease Surveillance and Response. 
Other measures include the African Vaccine Regulatory Forum, the African Medicines Regulatory Harmonization initiative, and a new African Medicines Agency which will be launched by 2018 as an agency of the African Union. 
Importantly, these measures create binding commitments for public health that will lead to the creation of further private sector and public-private partnerships. Parallel investments in financial services, infrastructure and telecoms will enable further growth of healthcare and telemedicine. 
Investors should check how these developments can support their plans and how new authorities may regulate their choice of investments. 
Healthcare Market potential remains strong
Although Africa consists of 54 distinct countries, in the last decade have delivered over two-thirds of Africa's GDP and growth: Algeria, Egypt, Ivory Coast, Kenya, Libya, Morocco, Nigeria, South Africa, Sudan, and Tunisia, which will remain major markets for healthcare and medicines. Pharmaceutical spending in Africa is expected to grow from $30bn to $45bn by 2020.
By 2020, prescription drugs are estimated to grow at a compound annual growth rate of 6%, generics at 9%, over-the-counter medicines at 6%, and medical devices at 11%.   
Factors to consider when investing include price controls and import restrictions introduced to encourage domestic drug manufacture; labeling to reduce counterfeiting and parallel imports; stricter laws on importation and wholesale activities, and the regulation of retail margins.
Public-private partnerships will continue to be important - Johnson & Johnson implemented an education program for maternal, newborn, and child health using mobile-phone messaging in collaboration with the South African Government.
SMEs provide opportunities for innovation - Dr LinkUp, is a start-up helping doctors around Africa to support one another and new health and other app centres are being developed in South Africa.  
Fast-growing young, wealthier & mobile consumer base
According to the African Development Bank, 123 million people are currently considered stable middle class. By 2060, this number will rise to 1.1 billion. The UN has just released its own estimate that Africa's population will double to 2.5 billion by 2050.
By 2025, 40% of economic growth will come from 30 cities with over 2 million people; 22 of these cities will have GDP in excess of $20bn. 
Better logistics, modern infrastructure and urban households with greater incomes will continue to drive demand for diagnostic tools and medicines, particularly for chronic conditions, cardio-vascular disease and female healthcare.
The new 'African Passport' introduced in 2016 will also encourage labor mobility across the region and access to specialist and general healthcare. Funding by private equity will be essential in delivering between the anticipated future requirements of between half to one million hospital beds, to recruit and train 100,000 physicians, 500,000 nurses, and 300,000 community health workers. 
To capture some of this potential, KKR & Co has allocated $100m for their investments in Africa, $1.4bn for the Abraaj Group. Investors should conduct appropriate due diligence and check the impact of new developments across the continent and in the domestic market.