News > Private Equity > Fundraising
Proparco to raise new fund for African SMEs
Word count: 671
Proparco has launched a Call for Expressions of Interest for an investment fund dedicated to African SMEs.
Choose ONE Magazine and TWO Articles for FREE when you register an account
Proparco has launched a Call for Expressions of Interest for an investment fund dedicated to African SMEs.
Following the process to select the manager, Proparco will support the raising of this fund, which has a target size of €100m to €150m.
Bruno Le Maire, Minister of the Economy and Finance, said: "We have decided to make private equity investment one of the pillars of our range of financing in Africa. Proparco's commitment could get more private investors to take the plunge and meet the financing needs of African SMEs."
This initiative aims to attract private investors and a French and/or European manager on the private equity market in Africa.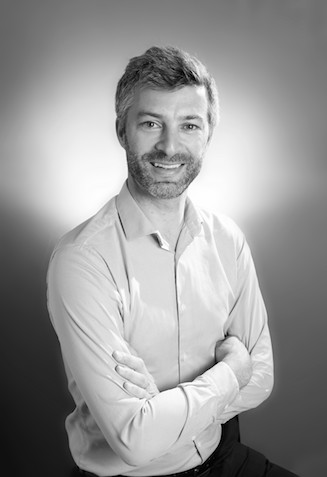 Damien Braud, Head of Africa and the Mediterranean PE team at Proparco, said: "Through discussions with its French and European stakeholders, a new idea came up: why not try and enable a new private equity offering in Africa by leveraging on the French and European investment ecosystems? Why not try to bridge the gap between African and European private equity fund managers ? French and European fund managers networks are dense, eminently skilled, and they have substantial access to funding."
"Just like its peers among the DFI community internationally, it sometimes strives to identify management teams that have what it takes to deliver on promises in the African space," he said.
"African fund managers have a deep knowledge of the business and regulatory environment but access to private investors' funding has been quite challenging over the last few years," he added.
Braud told Africa Global Funds that the purpose of the call for expression of interests is precisely to identify these fund managers.
"We are actively discussing with several fund managers and we welcome new proposals. The main criteria we have in mind are the  following: Existing GP with solid track record in France and/or Europe;
Strong private LPs base that the selected GP could mobilise for this new initiative; GP should be based in France or in Europe and could have limited preexisting investment activity in Africa; JVs or partnership with an African player could be envisaged; Local presence on the Africa continent and a mixed African/European team would be a key advantage."
Subject to discussions with the relevant teams, the selected manager would typically have Proparco (or one of its affiliates) as an anchor investor in the fund.
"Proparco's investment will typically be discussed on a case-by-case basis," said Braud.
"On top of Proparco's investment/anchoring, we expect the selected fund manager to channel its existing LP base to this new fund," he added.
When asked about a deadline for the first close, Braud said: "We do not currently have a fixed deadline in place. We want to support the best possible solution for the right fund manager, and we are conscious that this may take time."
By investing an amount to catalyze the raising of this new fund and by attracting new private investors, Proparco is reiterating its commitment to its African partners, as it is already actively supporting funds that already operate in Africa.
The fund will also strengthen the Choose Africa initiative, which was launched in March 2019, and has earmarked €2.5bn to finance and support African start-ups, microenterprises and SMEs by 2022.
"Choose Africa is the umbrella initiative under which France supports accelerated growth for small businesses in Africa. This fund will be dedicated to SMEs in Africa and will clearly foster the greater objectives of the Boost Africa initiative," said Braud.
This initiative is led by AFD Group and mobilizes all AFD and Proparco's tools in order to provide unparalleled assistance to African companies.
"Proparco has a wide range of technical assistance tools that aim at enhancing the social and environment impact of companies in which Proparco invests in. They range from energy efficiency buildings to accessibility of beneficiaries to clinics and universities. With this initiative, we would also potentially discuss a pocket of technical assistance funding dedicated to the fund manager to help it settle in a new geography."