News > People Moves
Mergence makes changes to its leadership team
Word count: 609
Mergence Investment Managers, has announced a number of high-level changes to its executive leadership team, effective September 1, 2021.
Choose ONE Magazine and TWO Articles for FREE when you register an account
Mergence Investment Managers, has announced a number of high-level changes to its executive leadership team, effective September 1, 2021.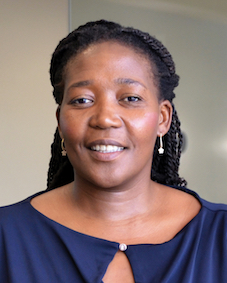 Yoza Jekwa (pictured) has been promoted to CEO, following her appointment as Joint MD of Mergence Investment Managers in November 2019 after 17 years of investment experience in private markets.
Her executive priorities will include oversight of the corporate strategy development and implementation, capital structure optimisation and key stakeholder liaison responsibilities.
In addition to her responsibilities, Jekwa will continue to oversee the Private Markets business and will also remain in her position as chair of the Investment Committee.
"We are particularly excited to announce the appointment of Yoza Jekwa in the position of CEO of Mergence Investment Managers," Masimo Magerman, Mergence non-executive Chairman of the Board said.
"Not only does this underscore the group's commitment to the advancement of female representation in the South African fund management industry, but also because she has been integral to our success and in directing our growth journey since her appointment as joint managing director in 2019."
In addition, Bradley Preston, who has been serving as Joint MD alongside Jekwa for the past year, has been appointed to the position of CIO.
Having been with Mergence for over 16 years, Preston enjoys unparalleled experience in derivatives, absolute return and specialist equities.
As CIO, Preston will provide strategic and managerial leadership to the investment team to drive our investment priorities. He is also responsible for the development of short- and long-term investment goals that will steer Mergence Investment Managers through its next phase of growth.
In addition, he will also focus on our macro strategy adding value primarily through tactical allocation across asset classes and assisting in strategic reallocation of alternative and long-only investment strategies.
His role will include providing input, direction and value to the Private Markets Investment team.
Fabian De Beer has been appointed as Chief Risk Officer.
At Mergence since 2006, De Beer has fulfilled the roles of Investment Strategist, Chief Investment Officer, and Director of Investments.
In his new role, De Beer will focus on all investment risk and compliance matters across the firm, having gained over 32 years' experience in senior and executive management positions, as well as directorships at major South African banks and retirement funds.
Previously Chief Operating Officer, John Afordofe has been promoted to Chief Financial Officer.
in his new role, he will direct financial goals, objectives and budgets, and will execute capital raising strategies to support our expansion.
He will spearhead efforts related to enterprise risk management and oversee the investment of funds held by Mergence Investment Managers, weighing up and managing associated risks.
In addition, Afordofe's responsibilities also include the development of our Information Technology (IT) systems and operations.
"Conscious leadership, with a steadfast commitment to a deliberate and well-structured management succession plan, remains at the core of Mergence's continued growth directive. The new leadership structure will provide a streamlined and dedicated springboard from where to drive and accelerate the group's business growth and succession planning strategies – in the interest of creating shared and sustainable value for our clients, investors, associates, and employees," added Magerman.
"We believe in the power of people, planet and prosperity acknowledging that profits can only be achieved when enduring sustainable value is being created for all of its stakeholders. The level of depth, direction and collective experience that this leadership team brings will enable us to further drive transformation, act on our values and fulfil our mission and commitments by creating shared value and a generating positive impact for all our stakeholders," Magerman said.