News > Funds > Launches
JSS Empowerment Mining Fund targets R1bn AUM
Word count: 789
Jaltech, a South African boutique corporate finance firm, and Stefanutti Stocks, a construction group listed on the JSE, have launched the JSS Empowerment Mining Fund to invest in junior mining companies.
Choose ONE Magazine and TWO Articles for FREE when you register an account
Jaltech, a South African boutique corporate finance firm, and Stefanutti Stocks, a construction group listed on the JSE, have launched the JSS Empowerment Mining Fund to invest in junior mining companies.
The Fund will offer a funding solution for junior open cast mining companies, which will directly benefit Investors and stimulate growth in the South African economy.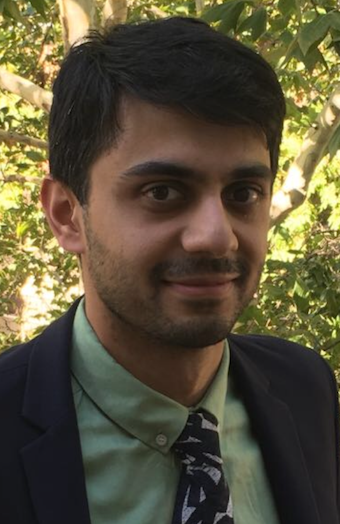 Gaurav Nair, Executive Director of the JSS Empowerment Mining Fund, said: "We are looking to raise R1bn (approximately $75m)." 
"To date we have not begun fundraising but have already attracted some interest from family offices and strategic investors. We are looking forward to beginning the fundraising and accepting commitments," he told Africa Global Funds.
The fundraising begins on Thursday, February 2, with the support of the former minister of finance of South Africa, Trevor Manuel, as a guest speaker at the launch.
"We have an administrative close on February 28 to provide the tax benefit in this financial year to investors that desire this – but the raising close is the end of August this year," said Nair.
"With resources looking like they are on the recovery path, there is heightened interest in investing in mining. Junior mining is particularly attractive given the higher returns possible. With our robust risk mitigation and governance structures, as well as the tax benefits of investing, this fund is extremely attractive to a wide gamut of investors," he added.
Junior mining companies are often considered too small for traditional private equity or debt funding and hence struggle to raise capital despite being highlighted in Government policy as entities that should receive preferential treatment by State Owned Entities (such as Eskom) and preferential debt funding from development finance institutions, amongst other incentives.
"We have seen that there is a gap in investing in junior mining companies that have completed exploration and licensing but have yet to begin operations. Debt providers and private equity players either find these deal sizes too small (less than $15m) or too risky," said Nair.   
The Fund is managed by Jaltech, Stefanutti Stocks and Venture Capital Management Services (VCMS), an administrator of Section 12(J) funds. 
It will invest between R30m and R500m in qualifying companies that have already completed exploration, secured licensing and entered into offtake agreements for a proportion of production volumes. 
The expected holding period for each investment is two to five years.
The Fund already has a pipeline of eight potential investments with a total value of R700m ($52m) at this point.  
"The deals are mainly in the coal space (thermal and export quality), with a few tailings opportunities. Our mandate is restricted to open cast mining and investments in companies with assets below R500m ($37.5m)," said Nair.
The Fund is targeting pre-tax return (gross of fees) of CPI + 10% p.a. on investment amount.
The mining operational risk is mitigated by contracting out the mining and processing to Stefanutti Stocks (on a right of first refusal basis and at market related rates) that will design and construct all plant and infrastructure as well as being responsible for mining production, including providing on demand guarantees (directly or indirectly) on the construction and mining production volumes to the Fund.
"By working with Stefanutti Stocks we overcome the major risk faced by junior miners, that being operational risk. Hence we think this is the lowest risk way for investors to get exposure to junior miners," explained Nair.
The JSS Empowerment Mining Fund benefits from generous tax incentives to investors through Section 12(J)1 of the Income Tax Act.
Individuals, corporates and trusts will be entitled to deduct the full amount of their investment into the Fund from their taxable income in the tax year in which the investment is made.
In addition, corporate Investors are able to claim 70% of their investment into ED and SD Shares (net of upfront fees) as B-BBEE qualifying spend on their score cards every year, for as long as they are invested in the Fund.
According to Nair, similar funds have tried to play in this space unsuccessfully.  
"The difference being that other funds did not have a partnership with a blue chip listed construction and mining services company like we do with Stefanutti Stocks – who are taking on the operational risk and providing third party on demand guarantees for the construction and contract mining." 
"Secondly we make use of a section 12J structure – which is a piece of legislation driven by the South African government to incentivise investment into small to medium sized businesses including junior miners. This means that 100% of the investment is deductible from the investors taxable income, reducing their exposure to risk and improving their returns," he added.