News > Funds > Launches
BlueOrchard Impact Bond Fund exceeds $300m mark
Word count: 421
The BlueOrchard Emerging Markets SDG Impact Bond Fund has exceeded the $300m mark since start of fundraising in December 2018.
Choose ONE Magazine and TWO Articles for FREE when you register an account
The BlueOrchard Emerging Markets SDG Impact Bond Fund has exceeded the $300m mark since start of fundraising in December 2018.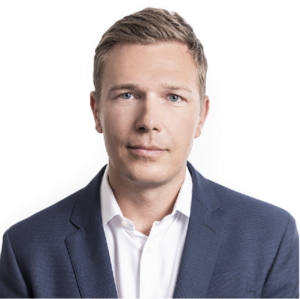 Philipp Müller, Head of Investment Solutions at BlueOrchard, said: "We see a rising demand for impact investments by investors who want to align investment decisions with personal values. Many investors expressed interest in a vehicle that combines financial and social returns with liquidity."
"We have responded by creating this fund - by that internal expectations were elevated. Nevertheless we are positively surprised as is always a challenge to anticipate how an innovation like the Impact Bond Fund is received by the market," he told Africa Global Funds.
"We see the fund's scalability as one of the key strengths of its impact investment strategy, so there is currently no cap for this fund," he added.
The UCITS compliant fund is designed for institutional and retail investors that seek a liquid impact investing solution.
The fund, registered in Luxembourg, is accessible to institutional and retail investors with a variety of share classes in different currencies to suit investor requirements.
"At present, investors are both institutional investors and retail investors (investing through institutions such as banks), who want to pursue both a financial return and generate a positive social impact," said Müller.
"The majority of these investors are currently based in central and northern Europe. But we also see growing demand from institutional investors who increasingly take environmental and social aspects into account," he said.
The investment strategy builds on BlueOrchard's local presence and longstanding expertise in emerging and frontier market investing.
The fund invests in bonds from corporations and financial institutions in emerging and frontier markets that finance or engage in impact and climate-smart activities which advance the UN Sustainable Development Goals (SDGs).
Müller said: "Our allocation to Africa is larger than the typical benchmark fund, mainly through supranational organizations and development banks which we like due to their strong credit quality, liquidity and impact. But we also take direct corporate exposure."
When asked about risk mitigation, Müller said: "We apply our proven risk management framework which reflects BlueOrchard's 20 years track record of investing in emerging and frontier markets."
The fund contributes to closing the annual SDGs investment gap of $2.5trn in developing countries.
"As a company founded by initiative of the UN, we are extremely proud to have launched a fund that contributes to the SDGs in emerging markets while simultaneously addressing the needs of investors," said Peter A. Fanconi, BlueOrchard's Chairman of the Board.