News > Asset Servicing
BNY Mellon adds analysis enhancements to its BNY Mellon Risk View offering
Word count: 440
BNY Mellon has expanded its BNY Mellon Risk View offering to make it easier for institutional investors to perform ex-ante (forward-looking) risk analysis.
Receive ONE magazine and TWO locked articles of your choice for FREE when you register an account
BNY Mellon has expanded its BNY Mellon Risk View offering to make it easier for institutional investors to perform ex-ante (forward-looking) risk analysis.
Through a new service approach that applies advanced factor models to a client's portfolio returns, clients can now access key risk measures and analytics at a competitive cost.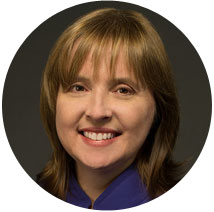 According to Frances Barney, CFA and Head of Global Risk Solutions, BNY Mellon has some sovereign wealth clients in Africa. 
"They are not currently using the Risk View service yet but using some other services from Global Risk Solutions. We feel the solution would be beneficial to clients in any region that need to evaluate their portfolios in the context of Total Fund Risk. BNY Mellon also has a tie-in with Standard Bank in South Africa," she told Africa Global Funds.
The new factor-based service extends Risk View's existing capability, which uses security-level data in a full revaluation approach. 
The offering is particularly useful to institutional investor clients who do not have security-level information readily available, or who may not need ex-ante analysis based on more granular-level inputs.
The new streamlined factor-based service enables clients to get cost-effective, easy-to-access online risk analysis regardless of their level of data input levels. 
Risk View is a simulation based risk model to support a client's risk measurement requirements.  
Risk View is an ex-ante (i.e. Forward Looking) risk solution as compared with traditional Ex-Post (i.e. rear view mirror) risk solutions.  
Risk View is designed to help clients quantify risk on global, multi-asset class portfolios including: Value-at-Risk: Quantifying how much an investment might lose under adverse market conditions based upon a defined time horizon and confidence interval; Historical Stress Testing: Estimating the potential profit or loss to an investment if the global financial markets were to again behave in a similar fashion to a past major market event; Risk View supports over 60 historical stress events, including the 2008 financial crisis scenario; Sensitivity / Scenario Analysis:  Estimating the potential profit or loss from isolated or correlated moves in specific market factors.
Clients who subscribe to BNY Mellon Risk View simply log into the cloud-based platform to see interactive visualizations of risk stress testing, volatility, risk contribution, correlation and more.
Barney said that the service comes at a time when clients are looking to have greater transparency into their overall portfolio risk, especially as many institutional investors increase their exposure to alternative investments.
"Risk View enables institutional investors to make more informed investment decisions and have more in-depth conversations with investment managers, investment consultants and board members or other stakeholders," she said.