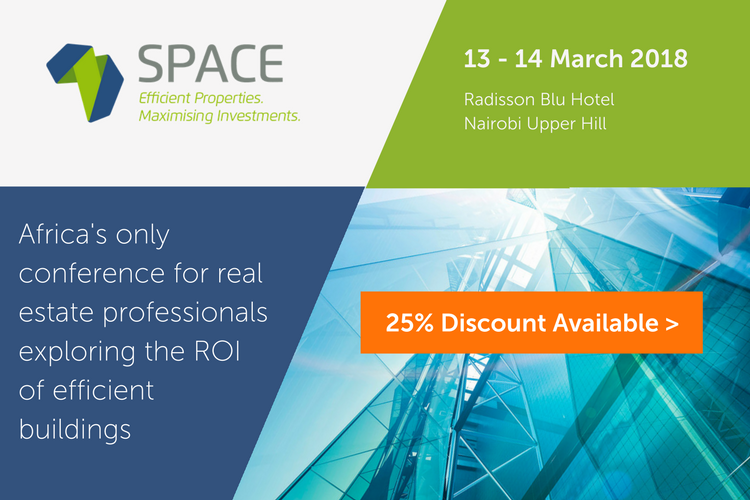 SPACE Africa
SPACE - a two-day business exploring the business value efficient and smart build investment have on the African market – will debate whether building with sustainable methods and materials is also the most cost-effective way to ensure a long-term profit for real estate projects.

It is an event for real estate investment professionals, owners, and developers to explore the ROI of efficient buildings and provides industry leaders with relevant information on the benefits of value engineering, how to obtain finance for quality and efficient developments and to conduct deals across the African continent. Watch the video to find out more.
A 25% discount off the current rate is available to you NOW!  Click here to register and enter code AGF25 to receive your discount. Last few places are remaining – Register Now!