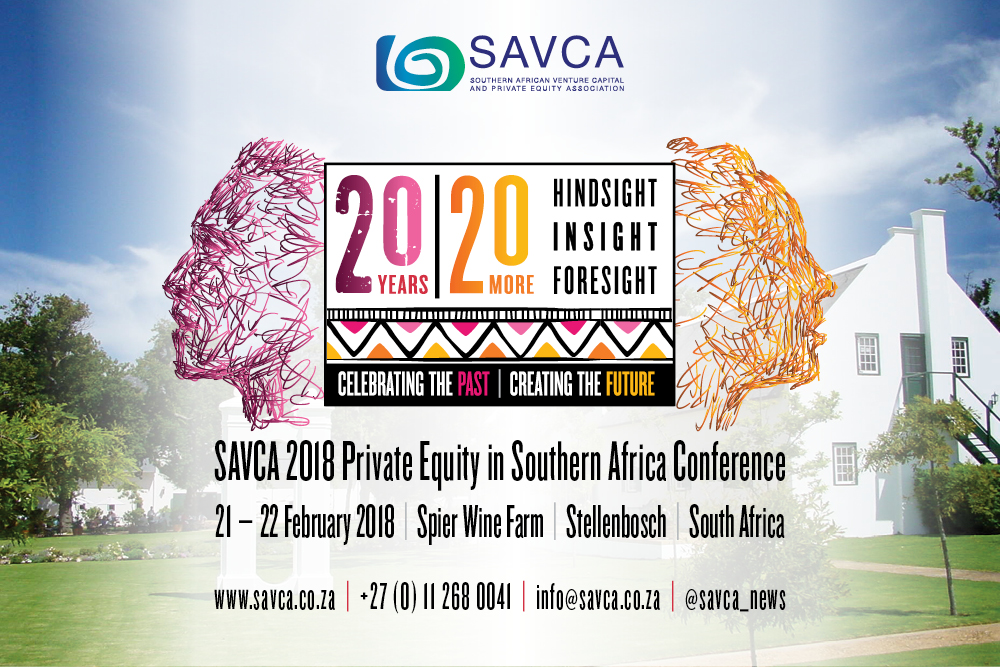 The SAVCA 2018 Conference
SAVCA presents its next industry conference on the 21-22 February 2018, at Spier Wine Farm, Stellenbosch, South Africa.
The theme of the SAVCA 2018 Conference is "20/20: Hindsight. Insight. Foresight".
This statement celebrates the past two decades of SAVCA's existence, while interrogating the current state of the private equity industry - and looking forward to what sector players should consider when structuring for success over the next 20 years.
The event showcases our industry's agility and adaptability in the face of increasing market dynamism, as we explore past lessons learnt and assess future opportunities.