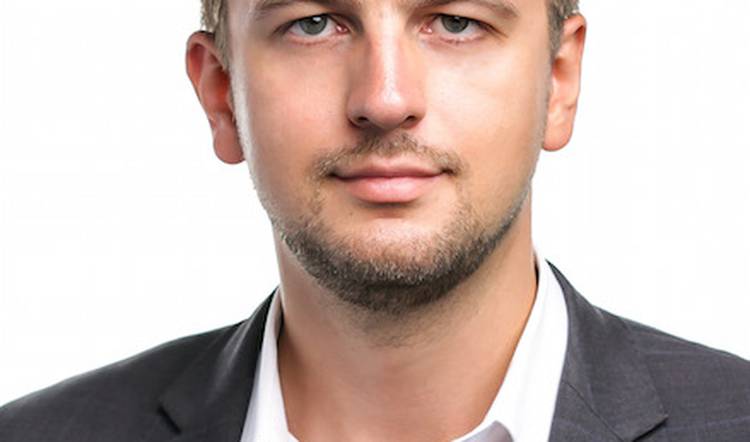 Analysis > Markets
Senegal: An Opportunity for Private Equity
Word count: 1425
While Anglophone countries in Africa have traditionally attracted more attention from foreign investors, the Francophone countries are entering the radar of many asset managers. Côte d'Ivoire has led the pack as the largest economy in Francophone West Africa and the fastest growing on the continent, while Senegal is also experiencing its own rapid economic development. 
Receive ONE magazine and TWO locked articles of your choice for FREE when you register an account
While Anglophone countries in Africa have traditionally attracted more attention from foreign investors, the Francophone countries are entering the radar of many asset managers. Côte d'Ivoire has led the pack as the largest economy in Francophone West Africa and the fastest growing on the continent, while Senegal is also experiencing its own rapid economic development. 
Senegal is the third fastest growing economy on the continent (6.6% GDP annual growth) and among the top 10 fastest growing countries in the world. Unlike many Sub-Saharan Africa's economies, over 60% of Senegal's GDP is generated by non-commodity sectors including construction, telecom, tourism, transport, and trade.  
Democracy, stability and investor-friendliness 
Senegal is a parliamentary republic with a legal environment defined by OHADA, a well-established, unified and recognized commercial law present in most West and Central African states. Long considered one of Africa's model democracies, Senegal has a tradition of stable governments and civilian rule. There has never been a coup d'état or forceful transfer of power. Despite some concerns about media censorship, Senegal has the most unrestricted press in the region with private media often critical of the government. 
Senegal is also one of the least-corrupt countries in Africa.  The country ranks 64 among the 168 countries surveyed by Transparency International. This means that Senegal's Corruption Perceptions Index is more similar to countries in Europe like Italy than others in Sub-Saharan Africa and less corruption prone than all four BRIC countries. 
Senegal's position in the World Bank Doing Business Ranking has advanced over recent years. The new government has implemented a series of measures to improve the investment climate, such as the launch of a paperless system for business procedures that decreased the time to register a business to less than two days. Senegal has also improved its tax code to encourage foreign investment, offering enhanced protection against nationalization, 3-year exemption from duties and VAT on equipment, and a 40% tax credit for 5 years, with the ability to renew.  
Senegal's membership in the West African Economic and Monetary Union provides it with a unified currency pegged to the Euro, facilitating regional trade and eliminating significant FX risks. 
Economic development and sector opportunities 
Senegal continues to make significant infrastructure improvements. The aggregate value of the country's current infrastructure projects is over $5.9bn. Most recently, Senegal signed a modernization agreement to repair the railway between Dakar and Bamako, and is commencing construction of a 160km/h rail link between Dakar's city center and the new international airport, to be opened in 2017.  
Furthermore, the Dakar-Diamniado Toll Highway constructed between 2009 and 2016 has already reduced travel times by 67%. The cost of congestion in Senegal is estimated to be 4.6% of the country's GDP and the new highway led to significant savings. The expressway is being extended further inland to regional urban centers of Thies and Touba. 
The Port of Dakar is at the center of key trade lanes of North America-Africa, Europe-Africa and Europe-South America, with traffic growing at an impressive 33% CAGR between 2012 and 2015, among the fastest on the continent. 
Senegal's capital Dakar is the second largest urban center in Francophone West Africa, with a concentration of 16,500 habitants per square kilometer as of 2016, almost two times as high as Lagos and three times higher than London. Population in the country's capital continues to increase and is projected to exceed 5 million by 2025. 
Dakar's property market experienced growth of 250% between 1994 and 2010. Property prices continued to increase in the last several years, over 100% in aggregate, driven by an acute shortage of housing driven by rapid urbanization and recent positive changes in property legislation. 
In addition to residential property, the ICT sector (information and communications technology) also presents investment opportunities, driven by Senegal being among the top Africa's ICT spenders and having one of the most developed ICT infrastructure in the region. One prominent example is Tigo Senegal that has invested over $5.1m into construction of a data center in Diamniadio, a suburb of Dakar. Meanwhile, Tigo Senegal itself is in a takeover by Wari Group, a local payments and financial service provider that has grown into a regional powerhouse since its founding in 2008.  
Dakar's retail segment has seen strong growth in recent years, with international retailers opening locations in the country's capital. Food and grocery multinationals including Spain's Citydia and France's Casino and Groupe Auchan have opened stores in the past few years. Groupe Auchan entered the market most recently and currently operates six locations, with plans to further increase its footprint. Several international apparel brands including mass-market Aldo, Benetton and Mango and premium Hugo Boss and Guess have opened stores in Senegal as well. Regional chains such as CitySport, stocking brand-name athletic equipment and apparel, have been likewise expanding their presence. 
Risks and challenges 
Despite rapid economic development and continued improvements in the investment climate, several factors continue to pose limitations on business development and thus require further attention.  
The high cost of electricity and interruptions in power supply affect the business environment. The situation has been improving noticeably over the past several years due to the increased energy investments. New projects in the energy field include the recent opening of one of Sub-Saharan Africa's largest solar energy projects at the end of 2016. This 20 MW project is set to be joined by two more solar projects opening in 2017, adding another 50 MW of solar generation, as well as a recently approved large 158 MW wind power project, a significant addition to the country's generation capacity.   
The legal and regulatory system also needs improvement. While recent legislative changes have streamlined key business procedures, regulation remains excessively complex and lacks coordination within its various bodies. 
Access to finance is limited for most of the population. While all commercial banks in Senegal offer diversified housing loans, the per-capita number of mortgages continues to be low and the consumer crediting industry is in its infancy.  
Finally, financing for enterprises continues to be a challenge, particularly for SMEs too large for microcredit and early-stage venture financing. While banks constitute a financing option for businesses with established operating history and an asset base, conservative lending requirements limit credit available for fast-growing enterprises. Businesses face funding challenges in scaling to meet market demand. 
A private equity opportunity 
The financing gap for the country's SMEs presents a compelling opportunity for early stage private equity (PE) investors. Unlike most African countries with similar strong economies, Senegal lacks a significant private equity presence with only a small number of firms having local offices and operations. In effect, the landscape is the very opposite of the "many funds chasing few deals" paradigm experienced in countries like Kenya, Nigeria, and Ghana.  
Brightmore Capital is among the few private equity firms with a local presence in Senegal. It is representative of a new-generation of return-first impact funds that make up the Capria network, targeting market-leading financial returns while contributing to economic and social development. The fund's investment strategy fills a financing gap for SMEs, providing flexible capital needed to scale their operations from small local companies into ones operating across Senegal and its neighboring countries. 
While competition for deals remains low, the exit environment for private equity firms has noticeably improved in Senegal and Francophone West Africa at large.  As the number of exits on the continent continues to increase, viable exit options include financial buyers, strategics, and MBOs (management buyouts). The latter has been exemplified recently by the buyback of Senegal's Duopharm, a pharmacy distribution business, by its original founders, realizing an exit for Investisseurs & Partenaires in September, 2016. 
As Senegal's economy continues to rapidly grow, the young and urbanizing population, coupled with the rise of the middle class, will present additional opportunities for PE firms in sectors such as food value chain, financial services, ICT, and consumer/B2B services. Many of these industries, still at a low state of development, include currently unoccupied niches conducive to creating scalable businesses that present attractive buyout targets. Meanwhile, entrepreneurs see private equity not solely as a source of capital, but also as a driver of sector know-how, management expertise, and operating efficiencies. 
Senegal's advantages of political stability, improving business climate, no exchange risk against the Euro, and a standardized legal code with strong investor protections position it as an attractive investment target for early stage private equity investors focusing on Africa, including Brightmore Capital.