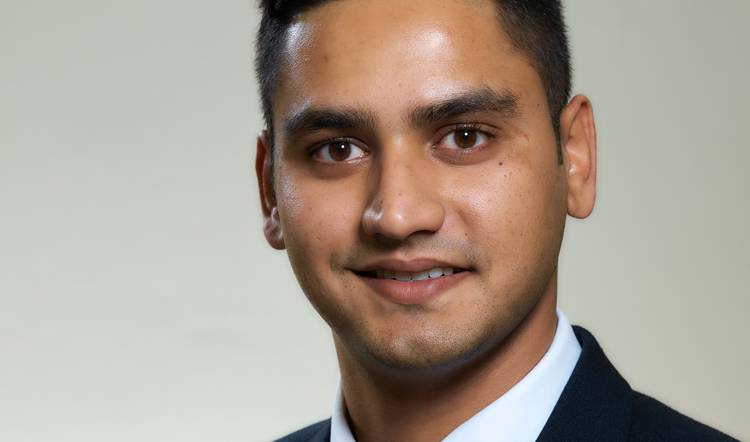 Analysis > Interviews
Leading the way in PE fund administration
Word count: 894
Adnan Razzak (AR), Head of Funds & Investor Relations, FCCA, tells AGF about AXIS, PE fund administration and financial services sector in Mauritius
Receive ONE magazine and TWO locked articles of your choice for FREE when you register an account
Adnan Razzak (AR), Head of Funds & Investor Relations, FCCA, tells AGF about AXIS, PE fund administration and financial services sector in Mauritius
AGF: Please tell us about AXIS and your PE fund administration business
AR: With $2bn of assets under administration, AXIS is a leading provider of professional trust, secretarial and company management services headquartered in Mauritius. We provide a wide range of corporate, fiduciary and fund-related services to an international clientele including FTSE 100 and Fortune 500 companies, international finance houses, asset managers and HNWIs.
At AXIS, we pride ourselves on offering comprehensive, efficient and cost-effective services that add genuine value to our clients' business/affairs. As one of the pioneers of the Mauritian Global Business sector, and as the corporate arm of BLC Robert & Associates, one of Mauritius' leading law firms, AXIS provides its clients with unmatched access to legal, structuring, tax and regulatory expertise.  
We specialise in facilitating international investments into emerging economies in the region, and have successfully built expertise and excellence in respect of investments in India and around the emergence of Africa's largest economies. We are present in Mauritius and the Seychelles, with an extensive network of partners across Africa's major cities through our affiliation to ALN, an alliance of independent top tier law firms in Africa. 
AXIS has a dedicated funds unit comprising of 12 administrators/seniors/ accountants. The funds set up and administered by AXIS are predominantly private equity funds investing in Africa. The funds invest in diverse sectors, namely, renewable energy, micro-insurance, impact finance, real estate, education, agriculture/agribusiness and start-ups.
Our fund administration offering includes the following:
Advice on how to design the right fund structure, set up co-investment and carry vehicles, fund management and advisory entities; 
On-going secretarial and administrative services; 
On-going accounting and tax services; 
Investor relations and reporting; 
Registrar & transfer agency (including KYC);
FATCA and CRS services.
AGF: Can you name some of your clients (PE asset managers)?
AR: LeapFrog Investments Ltd, Lorax Capital Partners, CrossBoundary, Berkeley Energy, International Housing Solutions, TLcom Capital.
AGF: What's your take on the Mauritius financial services sector?
AR: Mauritius has successfully positioned itself as the most advanced IFC for Africa in a relatively short period of time. This has been made possible by a modern set of laws regulating the financial services sector, matched with a highly qualified and experienced pool of human capital employed by local and international banks, audit firms, law firms and corporate service providers mostly conducting business internationally. Mauritian service providers can offer an array of services ranging from banking, private wealth & estate planning, fund administration & accounting, capital markets, insurance and fiduciary services.
AGF: How do you stand out as a fund administrator in Mauritius?
AR: We have always laid emphasis on quality and not quantity and so, our clients are provided with a dedicated team of individuals with a total of over 75 years of industry experience from diverse backgrounds and who are conversant with a multitude of fund structures. Our proximity with clients enables us to understand their needs and craft optimal solutions designed to maximise value. We serve clients with responsiveness and accessibility, understanding that each of them has unique needs. We bridge clients' relationships with all their service providers by handling investor and fund agent communications as well as administrative queries while keeping them updated of all relevant fund matters. We also are able to adopt a practical approach when it comes to compliance, relying on a risk based approach rather than a tick box mentality and we a fully integrated technology platform to streamline the on boarding process of our clients and investors and engage with them in a scalable way.
In addition, AXIS is very much a fiduciary firm with a legal DNA, independent of any investment management firms, and which lays a lot of emphasis on a responsive and personalised service. The close affiliation between AXIS and BLC Robert (BLCR), our sister company and one of the leading law firms in Mauritius, greatly enhances the quality of the professional services provided to our clients. Legal advice is readily available and access to BLCR's network of partner law firms, affiliates and associates greatly complements our offering. 
Some of our key attributes are as follows:
Use of software (E-Front & Pastel); 
One of a kind in-house developed software called 'Cypres' that tracks all our client entities, includes their KYC status, local compliance matters, filing deadlines and is also able to generate a register of directors and shareholders;
Certified ISAE 3402 Type II, a QA audit carried out by KPMG Mauritius; and
Business Continuity Plan and a Disaster Recovery Plan
AGF: Why are more PE funds turning to third-party fund administration?
AR: From our experience, the major advantage of using third-party fund administrators is that it provides the investors and investment manager the comfort of dealing with an independent service provider, who has the necessary skills and expertise in the administration space. The fund administrators are aware of industry best practices and hence are able to keep up with the market & industry updates. In addition, the increased cost of compliance over the years no longer makes it feasible for fund managers to keep this function in-house. More and more fund managers wish to focus on what they do best, i.e fund raising and deal sourcing!