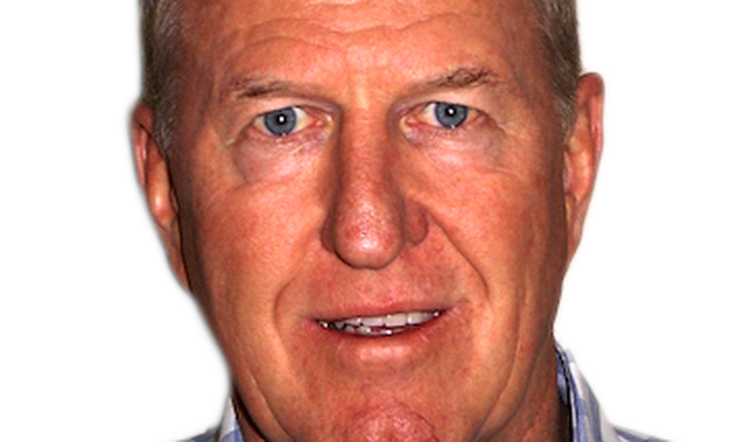 Analysis > Interviews
Imara African Resources Fund
Word count: 691
There have been a few tough years for African markets, and for the Imara African Resources Fund in particular. Over the last 5 years, the Fund lost 28.4%, but so far this year it has appreciated by 26.3%. AGF catches up with Bruce Williamson, CIO at Imara Asset Management, to learn more about the Fund's strategy, top holdings and opportunities in the resources sector
Receive ONE magazine and TWO locked articles of your choice for FREE when you register an account
There have been a few tough years for African markets, and for the Imara African Resources Fund in particular. Over the last 5 years, the Fund lost 28.4%, but so far this year it has appreciated by 26.3%. AGF catches up with Bruce Williamson, CIO at Imara Asset Management, to learn more about the Fund's strategy, top holdings and opportunities in the resources sector
Anna Lyudvig (AL): The Imara African Resources Fund is the top performing fund in the AGF database. Bruce, have you made any changes to your investment strategy?
Bruce Williamson (BW): The original strategy was to have a portfolio with a base of mining companies in production, and then companies that were developing projects and finally some at the exploration stage. We have not really changed the strategy, but did sell off some of the more high risk / early stage stocks. And of course the near 5 year bear market that started in May 2011 has seen the explorers / developers being more heavily sold down.  
AL: What are the Fund's top 3 holdings at the moment and why?
BW: The top 3 are: 1. Pan African Resources; 2. Randgold Resources and 3. Nevsun./ Petra Diamonds. As the bear market continued, we liked the prospects for gold more than the other commodities, hence Pan African and Randgold. Also both companies had prospects of increasing production. In the case of Pan African, we believed the recovery in their production would surprise the market.
 
Nevsun Resources has been one of the very few African (and other jurisdictions) mining success stories during the bear market. Based in Eritrea, management has successfully transitioned the operations from gold to copper and now to zinc with all project work on time and on budget. Also, the company has paid out progressively higher dividends to shareholders since 2011 ($125m in total). Compared to the current market cap of around $650m, the company had cash of $434m as at December 31, 2015.
 
Petra Diamonds is coming to the end of several extensive capital projects at its various mines and plans to increase its rough diamond output by 60%, from 3m carats to 5m carats per annum by 2019. Anyone wanting to invest in commodity linked companies cannot take a one year view, they must take a 3-7 year view- Bruce Willimson
AL: What returns are you targeting this year?
 BW: Given the huge uncertainty and volatility in the commodity space we do not attempt to forecast returns over the next year. We look for investors that share our thoughts on commodities being in a longer term bottom and that on a 5-10 year view they will do well.  
AL: In which commodity sub-sectors do you currently see opportunities?
BW: The opportunities are not simply linked to any one sub-commodity. Opportunities come from a combination of factors such as specific geology, location, access to power, water, labour and to countries with acceptable tax and investment regimes and commodity prices and sometimes local currencies.
AL: In which African countries do you invest? 
BW: The portfolio has exposure to five currencies as stocks are bought in the UK and the US, in Australia, Canada and South Africa on five stock exchanges. At a company level, mines are located in South Africa, Zimbabwe, Botswana, Mozambique, Zambia, Kenya, Uganda, Eritrea, DRC, Liberia, Ghana, Mali, Morocco and Egypt.
 
AL: From investors' perspective, is it a good time to be investing in resources? 
BW: Anyone wanting to invest in commodity linked companies cannot take a one year view, they must take a 3-7 year view. We know that commodities are still under pressure, but are in low or bottom territory. For a number of reasons there was never going to be a V-shaped recovery; it was more likely to be IT like, that is a W.W.W – shaped. And this can be seen in the extreme daily/weekly volatility in commodity and share prices. This allows investors to accumulate positions during big sell-offs, but always with a long term horizon in mind. The upside could be substantial as most commodity stocks are trading on very thin margins – it's a case of "more bounce per ounce".