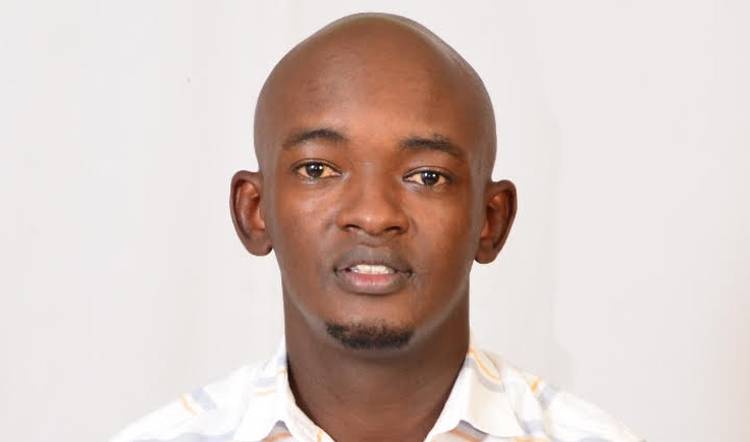 Analysis > Interviews
How African business can survive COVID-19
Word count: 2107
The below is the edited version of the Webinar presentation by Murega Mungai, Nairobi-based Trading Desk Manager for AZA, Africa's biggest non-bank currency broker. For the recording, please click here: https://www.azafinance.com/how-african-businesses-can-survive-covid-19/
Receive ONE magazine and TWO locked articles of your choice for FREE when you register an account
The below is the edited version of the Webinar presentation by Murega Mungai, Nairobi-based Trading Desk Manager for AZA, Africa's biggest non-bank currency broker. For the recording, please click here: https://www.azafinance.com/how-african-businesses-can-survive-covid-19/
Which countries in Africa are best placed to avoid COVID-19 economic impacts and why? And, on the flip side, which are the most at risk of economic impact?
Murega Mungai (MM), Nairobi-based Trading Desk Manager for AZA, Africa's biggest non-bank currency broker: I would mention Madagascar and Ghana - the reason being is that, looking at their GDP, the total contribution of exports is 10% and 15%, respectively, which is actually very minimal. So this pandemic may not have such an impact on such nations. At the other end are countries like South Sudan, Angola and DRC. A total of 90% of exports go to China for South Sudan, 60% of Angola's global exports are going into China, and 40% of DRC's. Looking at their contribution to GDP, it is quite immense, so this will tend to have some effect and pressure on their economies. Countries like South Sudan, Angola and DRC will be more greatly affected than Madagascar and Ghana.

What about where you are in Kenya, how does that fit in the span from those most affected to the least?
MM: The good thing about Kenya is that it is quite a diversified economy, if you look at the total contribution of imports to GDP that comes from China, and from across the various sectors. So, as much as in Kenya there is going to be a decline in exports and some pressure on stocks running out, Kenya is a more diversified economy, so it may not have as much pressure compared to most other countries. 

Are some industries better prepared for this than others? How do you look at the spectrum of sectors?
MM: There are some sectors that have been caught off guard – particularly, of course, tourism and travel-related sectors, aviation, and hospitality. The restrictions, the travel advisories, social isolation measures that the governments and jurisdictions are taking are directly impacting on these industries.
Industries that are not as affected and are better placed include the retail sector. At this point in time people are really trying to buy a lot to stock up, to cushion against this period. The likes of telcos are mostly digitized and may not really feel a lot of impact at this point in time. Of course, looking at pharmaceuticals, the health sector, we expect to see a lot of people going to hospitals, who will be needing medical attention. 

In terms of food security and agriculture, are African supply chains strong enough to survive and outlast the border closures and the transport lockdowns that we've seen? 
MM: I don't think African nations are prepared for border closures. We can look at a country like Nigeria. Border closures were instilled recently. We can see the prices of food, the inflation levels skyrocketed and it is very much attributed to food prices. With these borders being closed across different nations, I think there will be a lot of pressure on the supply chain and food prices will tend to go through the roof based on this.  

Summarize in a few bullet points for us, how do companies mitigate against economic risk from COVID-19? What would you say are the key measures to take right now?
MM: How can we as businesses survive this? Remember that this is a scenario we've not been through before so, even as businesses, we are trying to learn from what economies have done in the past during other pandemics. At this point in time, I would say most importantly it is best to redesign. Let's check our strategy for 2020, check on the variables, see how we can maneuver, see how we will be able to modify the parameters we are looking at currently, and what has changed. The other thing that I would caution is that you need to be very liquid at this point in time: banks are cutting rates, are you able to access cheap credit at this time? It's one decision as a business you are probably able to take. Given the cuts in interest rates, banks will be able to lend more cheaply and, of course, getting credit cheap credit can support your business. Look at negotiating terms with the banks. Banks are willing to be a bit looser in terms of moratorium periods as well as interest rates, so I would urge businesses to take advantage of this.

How can businesses stay afloat? 
MM: How will businesses be able to remain afloat, considering the quarantine measures, the self-isolation, and the restrictions on travel - which a lot of our businesses are highly dependent on to grow, and to be able to reach their clients and customers? As mentioned, I think it's the best time to try and renegotiate your terms, your contractual obligations with your suppliers, your creditors, and maybe get moratorium periods from financiers and creditors. To be able to stay afloat, remember, you need to have liquidity.

Is there a possibility of fuel shortages in Africa, particularly in a place like Uganda, for example, as an importer. Do you see the border issues or any other issues creating constraints on supply of fuel? 
MM: I think we might see some constraints on the fuel supply or oil supply; the reason being, with the crashing of oil prices, for producers this is the point whereby there is no incentive to increase production, when the price is actually down, so as producers they would probably want their consignments of oil that have already been produced to whittle down. That's why we might see some shortages. 

Taking a view across Africa, how is the local media positioning the crisis and what is the impact of that on business?
MM: I think from a perspective of businesses in Africa, there has been a lot of responsible reporting and being guided by the government entities to avoid misreporting information. I think that the media has tried to contain the situation by reporting the accurate figures, just to ensure everyone in society, everyone in the economy is up to date and is in line with what is happening. I think they've pushed the precautionary measures that individuals are able to take at this point in time - that's really been championed by the media - and I would really say thank you to them for that. You've come a long way in helping us with this.
How can we survive the pandemic as businesses?
MM: Our key resource is staff; it is the workforce we have as entities, as companies, as institutions. It is best to manage the workforce to ensure that they adhere to the health and safety guidelines, limit their business travel, at least try to have scenarios and situations where you can support remote working schedules, ensure constant communication. I know there will be a lot of pressure in terms of cost and downsizing at this point in time. I think this is a U-shaped period, meaning, you are going to come back. Staff or workforce are the people who will be able to support the business; they are the faces of the company. 
The other thing that is very crucial is to have a coordinated response team to assess the impact and come up with contingency plans. This is a scenario that hasn't happened before, of course. We need a dedicated team within our businesses that will be able to monitor and respond to developments, address the stresses that will affect the business, and come up with solutions to guide senior management to cushion against these harsh times. Remember, we still don't have a vaccine for this and we are not really sure what is going to happen to consumers. Try to diversify and maneuver: we need a coordinated team to manage these scenarios who are going to work way beyond their normal business routine.
Try to manage contractual obligations. I am sure as companies we each have contractual obligations with printers, financiers. We have contractual obligations with suppliers and all sorts of intermediaries or counterparties that we are working with. So, at this point in time, looking at the unforeseen scenarios, it is best to try to manage the contractual obligations. Try to renegotiate terms of engagement. Stick with a moratorium for facilities that you use as you try to wade through these harsh times. And, of course, consider insolvency risk, and take steps as businesses to manage your cash flows. It's best for businesses at this time to be cash liquid because we are not really sure how soon or how fast we are going to get out of this scenario. 
Reevaluate all fixed costs. I know this is a tough one. As businesses, we need to look at maybe downsizing operations, depending on the nature of the business, because, if this pandemic continues, we may not be able to sustain the period, and it's best as businesses to be cash liquid in this scenario to weather the storm.
Consider potential insurance claims. A lot of insurance policies won't cover for this, but there are some potential insurance claims for interrupted business. It's up to you as business people to look into this, check on your insurance contracts and see if you are be able to negotiate with your insurance on the anticipated loss of revenue so that you are at least able to share some of the risk.
Businesses should establish war rooms to be able to track and observe orders, push on revenues, push on cash flows. In these war rooms, work tirelessly within the mandate to apply scenarios. Assume this is a battlefield and we have to survive the battle.
It is advisable for companies to prepare succession plans for key positions. It's very clear. We've heard some countries' top dignitaries, top people in the government, top people in the corporate world being diagnosed with coronavirus and, given the fact that we have no cure, we as businesses need to have contingency plans, succession plans for key roles that drive the organization, and it is important for us as businesses to look at these scenarios from 360 degrees and not take anything by chance. Remember, this is not a lifetime epidemic, it's something that is coming through and is going to drop off. 
Planning for all potential outcomes means you look at alternative suppliers, prepare for plant closures, conduct global scenario planning. Consider Africa's position as a key importer of Chinese commodities: what other alternatives do we have as businesses? This is a point in time when we need to look at other alternatives and diversify our portfolio in terms of investment, in terms of where we source our commodities.
As businesses, we need to align IT systems to be able to support changing situations. Looking at some major African businesses, we are entwined to a work station. A lot simply aren't able to support this digital economy and remote working. Right now I know some companies, I don't want to mention them, but they are at a standstill because quarantine measures are being instilled within their jurisdictions. If we are able to adapt remote working sessions, and have the right infrastructure to support remote working, we can get through this storm. 
Most important is to engage our stakeholders. Every stakeholder is aware of what is happening in the global economy. It is advisable at this time to negotiate and to engage, to create greater transparency with your customers, and in terms of ROI for investors. Of course, returns on investments may go down at this point in time because things have really stagnated. It's best to engage our stakeholders because stakeholders are the same people who will be able to engage our businesses in the future and assist recovery.
Last but not least, redesign your 2020 strategy. As businesses, I am sure a number of us towards the end of last year, when we were looking at strategies for 2020, did not have in mind this epidemic that emerged in the first quarter, so the projection and goal settings may not be in line. Of course, circumstances have changed, variables have changed, the parameters have changed, so it's best for businesses to look at and redesign the business strategy in line with the pandemic – and consider that recovery may start coming in the second or third quarter.