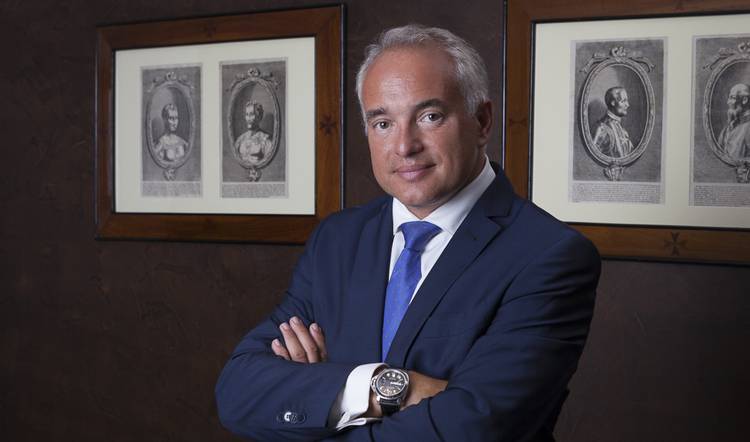 Analysis > Interviews
Going strong
Word count: 1279
In March, Mediterrania Capital Partners, a private equity firm focusing on growth investments for companies in North African and Sub-Saharan countries, announced plans to raise €250m for its third fund, Mediterrania Capital III (MC III). AGF speaks with Albert Alsina, CEO and Managing Partner, on the progress and investment strategy.
Receive ONE magazine and TWO locked articles of your choice for FREE when you register an account
In March, Mediterrania Capital Partners, a private equity firm focusing on growth investments for companies in North African and Sub-Saharan countries, announced plans to raise €250m for its third fund, Mediterrania Capital III (MC III). AGF speaks with Albert Alsina, CEO and Managing Partner, on the progress and investment strategy.
The first closing of MC III is scheduled for Q4 2017 with full deployment of the funds planned to be completed within three to four years of the closing. Alsina says: "MC III fundraising is going better than expected. Despite the increasing competition coming from US and European funds, which continue to attract many investors, there's a significant appetite for emerging markets and particularly mid-cap Africa." 
He says that the first close is expected at the end of 2017 with the final close in June 2018. Alsina says that geographically MC III investors will be coming from Europe, North America and Africa, adding that 50% will be DFIs and the other 50% will consist of commercial investors, funds of funds, pension funds and family offices. "All MC II investors and some MC I investors have committed to our third fund," he says.
According to Alsina, fundraising in Africa declined in 2016, mainly due to the fundraising cycle of the larger PE funds such as DPI, The Abraaj Group and Helios, which completed the final close of their latest funds in 2015. According to AVCA reports, fundraising in Africa dropped from $4.3bn in 2015 to $2.3bn in 2016.
"However, we are continuing to see strong investor interest in Africa as the economic trends there continue to be positive. The combination of young demographics, growing disposable income, rapid urbanization trends and GDP growth in several African countries is particularly attractive to the investor community. The strong economies offer more and more strong assets in this market for which PE investment is a crucial mechanism in expansion," he says.
"At the same time, liquidity events are continuing to grow and provide high returns to investors. 2016 had the highest exits in Africa with 48 exits, up from 45 in 2015, and the trend seems set to continue. So yes, definitely there is interest in Africa focused funds with many opportunities for GPs to obtain strong results," he adds.
Unique proposal
According to Alsina, Mediterrania Capital Partners has five unique differentiators: fast deployment velocity in top quality assets (MC II will have been fully deployed in 3½ years); Repetitive Value Creation model allows portfolio companies to deliver strong results while setting the right foundations for future growth; low loss ratio and consistent returns focus on Net vs Gross IRR; and strong MC III pipeline with 35 projects, 14 of which are potential co-investments. In addition, the firm has European links that enable portfolio companies to develop partnerships and access potential trade buyers in Europe.
Alsina confirms that the fund strategy remains the same as for MC I and II, as a mid-cap specialized company focused on value creation investing in fast growing assets and strong industry sectors. "Before investing, we always ensure that we can generate value from day one by implementing our value creation model and make sure that the exit strategies are clear and agreed with the entrepreneur. Choosing the right portfolio partner is crucial. Investing in a company implies a long journey ahead and having a strong alignment of interests from the start in order to maximize our mutual returns is very important," he says.
Geographically, MC III will target North Africa and expand its reach to cover Egypt (with a new office in Cairo and several projects already in the pipeline). The firm's new office in Abidjan will also drive our expansion into francophone Africa. "With MC III, we are looking to build a highly diverse portfolio by sector and by country, and we will of course continue providing co-investments to our investors."
Through MC III, Mediterrania Capital will maintain its focus in North Africa, while expanding into selected Sub-Saharan countries such as Ivory Coast, Senegal and Cameroon. Alsina says that the firm's SSA expansion is focused on those countries, mainly due to their strong trade relationships with North Africa and positive macro- and microeconomic aspects. "Expanding into SSA is the natural move for Mediterrania Capital Partners. Under our management, many of our existing portfolio companies have extended their presence into those markets through acquisitions, creating new subsidiaries, exporting their products and services or creating new agreements with customers and suppliers in these countries," he says. 
"In reality, we have already been operating successfully in those countries for the last four years, so raising a new fund that targets selected SSA countries is the natural step forward," he adds.
The firm is planning to continue investing in strong core sectors that benefit from the favourable demographics of the region, a growing middle class with increased purchasing power and rapid urbanisation trends.  "Many sectors are driven by the growing purchasing power of the middle class and help improve the lives of the African people as well as providing good returns for the investors. Companies in sectors related to FMCG, Education, Healthcare, Financial, Logistics and Industrial products are filling up our pipeline. At Mediterrania Capital Partners, we firmly believe in supporting the industrialization process of Africa and many sectors directly benefit from this evolution," says Alsina.
He adds: "In Fund II we invested in eight companies, including a number of co-investments. In Fund III we are planning to invest in between eight and 12 companies. This enables us to actively get involved in the growth plans of the companies and implement our value creation model."
"With MC III we are targeting north of 25% Gross IRR. We consider that our ability to invest and divest our funds completely in less than 8 years—the case with MC II—considerably closes the gap between Gross and Net IRR."
He stresses that the perceived risk of investing in Africa is the most difficult aspect to overcome at fundraising time, since many investors are unable to assess the perceived risk and the real risk. "This requires a lot of education explaining the real context of the African continent. When assessing risk in Emerging Markets, we always differentiate between macroeconomic risks such as currency and political aspects, etc. and microeconomic risks mainly related to the assets themselves. A problem in one country (such as the Ebola outbreak, the Libyan war or the Arab Spring) suddenly impacts the risk perception of the entire continent."
"In terms of benefits, the returns we give our investors may be higher than those generated in other parts of the world, and the impact that PE firms like Mediterrania Capital Partners have in African countries and their communities is huge. New jobs, improved working conditions for employees in portfolio companies, better education for younger generations and generally a better future for families as a whole as well as many other benefits. Investing in Africa is highly rewarding in many ways, which is why we are so passionate about what we do," he says.
Alsina points out that investment PE managers in Africa naturally tend to see other firms like them as their competitors. "In my view, this is the wrong approach. We should speak to the investor community with one voice instead to educate it on the benefits of investing in Africa and the growth potential of the continent." 
"African LPs should learn from one another, work together in co-investments and ensure that, as a whole, the PE industry in Africa delivers higher returns than in other parts of the world. This would attract Emerging Market investors that today are currently choosing Asia or Latin America," he concludes.