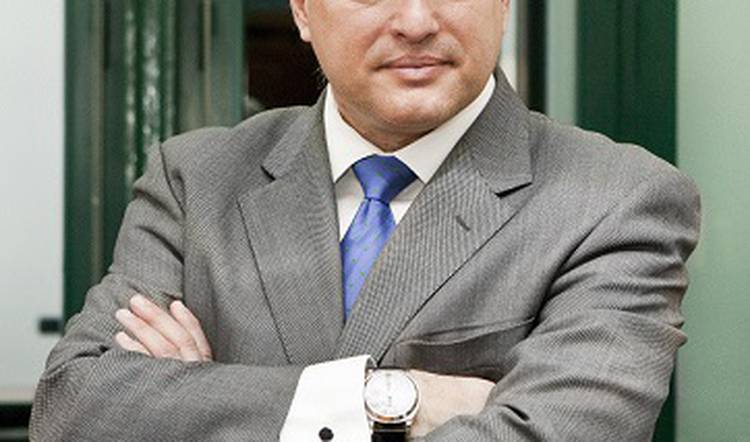 Analysis > Interviews
Finding the sweet spot
Word count: 1268
Mediterrania Capital Partners is one of a handful of private equity firms investing in the Maghreb region (Morocco, Algeria, and Tunisia). AGF's Anna Lyudvig speaks with Albert Alsina, Founder, CEO & Managing Partner, about the firm's strategy, potential expansion and exit routes.
Receive ONE magazine and TWO locked articles of your choice for FREE when you register an account
Mediterrania Capital Partners is one of a handful of private equity firms investing in the Maghreb region (Morocco, Algeria, and Tunisia). AGF's Anna Lyudvig speaks with Albert Alsina, Founder, CEO & Managing Partner, about the firm's strategy, potential expansion and exit routes.
Anna Lyudvig (AL): Albert, please tell us a bit about yourself and your role at Mediterrania Capital Partners.
Albert Alsina (AA): I have more than 20 years of international experience in multi-national settings where I held several executive positions in General Management at global and European levels in the US, UK, Brazil, Germany, Zimbabwe and Spain. In 2006 I joined the Private Equity industry through Permira and later founded Mediterrania Capital Partners. Today I'm a member of the Investment Committee of Mediterrania Capital I and Mediterrania Capital II, and a Board member of several portfolio companies of both funds. As the CEO and Managing Partner of Mediterrania Capital Partners, I have the privilege to lead a highly talented team of professionals that excel for their work commitment, wide business knowledge and solid expertise on the African continent.
AL: Can you give us an update on the firm? (Assets under management, funds, investors)
AA: Currently we have two funds under management, Mediterrania Capital I and Mediterrania Capital II, which account for €220m in assets. We have over 20 investors, 12 portfolio companies and offices in Barcelona, Casablanca, Tunis, Algiers and Valletta (Malta).
AL: Mediterrania is one of a few PE firms investing in the Maghreb region? In your opinion, what are the company's competitive strengths?
AA: Mediterrania Capital's team has been operating in North Africa since 2008 and the working rhythm and focus on execution is one of our key competitive strengths. Since the start of our operations we have been implementing a unique value creation model based on seven steps that is delivering great results. This model has a proactive and hands-on approach to implementing the growth strategy of our portfolio companies by leading their governance and driving the key internal value creation processes.
On the other hand, our "Radar Mapping" model with 26 different criteria allows us to quickly identify good opportunities and disqualify the ones that don't show the key signs that will make them companies able to deliver the expected results. That model helps us be very efficient and able to evaluate a large number of prospects in a short time.
In addition, the partners of Mediterrania Capital have extensive experience in managing companies spanning commercial experience, strategy formulation, finance, and operations. Usually PE firms don't have such strong business expertise in the top management positions. For Mediterrania Capital this a crucial asset that we are going to maintain and nurture even further.
Finally, our presence in Europe provides us with easier access to the European markets and to a wider and more diverse network of industry experts and co-investors versus other PE firms in North Africa.
AL: Are there many funds targeting the Maghreb region? Would you like to see more?
AA: There aren't many funds nowadays targeting the Maghreb region and, actually, it would be great to see more. Returns in the Maghreb and Africa have the potential to be higher than in many other regions due to a number of factors, including future growth expectations, lack of competition, relatively stable markets and a strong pipeline of good companies in fundamentally strong sectors. Moreover, the region is experiencing exponential growth in terms of demographics: 50% of the population is below 25 years old and the middle class population is increasing dramatically. All of these factors will continue to drive GDP growth for many decades to come.
AL: Can you touch a bit on your investment strategy? And in which sectors do you see opportunities?
AA: We are minority investors and look at companies in sectors with good financial perspectives and that can become leaders in their local markets and expand internationally. As to the sectors: Fast consumer goods, healthcare, industrial, food and beverages, education.
AL: In the Maghreb region, what challenges have you experienced as a private equity investor?
AA: Africa is not one continent only but rather 54 very distinct countries, it is comprised of many different markets with great pockets of growth, but also significant areas of risk. Understanding such a complexity of economies and social realities, combined with many different political situations, and being able to arbitrage the perceived risk vs. the real risk of the investments, are critical aspects that will make you win or fail in this region.
Another challenge that we face in the Maghreb region is to be able to find and retain the right talent in the investee company that will take the business to the next level.
AL: In various interviews, you've mentioned that you consider potential expansion in sub-Saharan Africa. In which countries would you seek opportunities?
AA: Senegal, Ivory Coast, Cameroon, Gabon and Ghana are the countries where we foresee a higher number of good opportunities, and also that can become a natural expansion for our portfolio companies.
AL: This year you've been active on both deals and exits fronts. What can we expect from Mediterrania in the coming months?
AA: We currently have more than 20 potential projects which are being analysed. Looking at our pipeline of projects and the positive outlook for the Maghreb region and the Sub-Saharan economies, we are confident that the coming months will be equal or even more active in terms of acquisitions, exits and partnerships than in the past 12 months.
AL: What's your view on the exit environment? What've been the best exit routes for you so far?
AA: Our best exit routes so far have been Secondary transactions and IPOs.
Larger private equity firms have seen the benefits of pan-African buy-and-build strategies. To expedite expansion plans, many of these firms are now looking at secondary transactions more openly. In addition, after receiving initial rounds of private equity funding, a number of local companies are able to reach the next level of their development by working with private equity firms that are able to invest increasingly larger amounts of capital.
The IPO markets in the Maghreb are set to rise in the next five to ten years. Algeria cannot wait much longer to invigorate its capital market; it is an imperative need for the country's economy. As for Tunisia, following the establishment of a new constitution, government and geopolitical landscape, the country will likely return to its pre-Arab Spring growth levels. Finally, Morocco will continue the growth trend that we have seen over the last decade.
AL: Albert, in which direction do you want to take the firm?
AA: In terms of geographical expansion, the natural progress for Mediterrania Capital Partners is growing towards the Sub-Saharan countries.
On the other hand, the critical factor for us is to continue to deliver on our Value Creation Model at the time where we are growing and expanding into new geographies. This is what sets Mediterrania Capital Partners apart, the ability to perform on our portfolio companies and deliver positive results on an on-going basis.
AL: What are your core objectives over the next 12 months?
AA: Our main objectives are to continue delivering great results to our investors while having an impact in the countries' economies, supporting the value creation of the companies in which we invest.
By the end of 2016, we will have committed around 80% of the total assets of our second fund with a number of solid assets in the region. We will continue to deploy the investments and exit transactions that are already in progress.