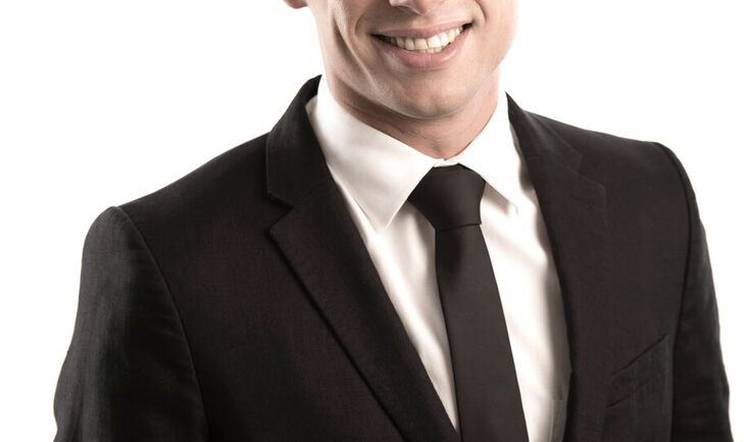 Analysis > Interviews
Barak FM: Closing the trade finance gap
Word count: 1536
Following the success of its flagship trade finance fund, Barak Fund Management has recently announced the launch of additional investment vehicles to fulfil the needs of their current investors. AGF sits down with Giles Hedley, Investor Relations Officer, to learn about new funds and opportunities in the trade finance space in Sub-Saharan Africa
Receive ONE magazine and TWO locked articles of your choice for FREE when you register an account
Following the success of its flagship trade finance fund, Barak Fund Management has recently announced the launch of additional investment vehicles to fulfil the needs of their current investors. AGF sits down with Giles Hedley, Investor Relations Officer, to learn about new funds and opportunities in the trade finance space in Sub-Saharan Africa
Barak Fund Management was founded in 2008 by Prieur du Plessis, CIO, and Jean Craven, Director, who both have an extensive banking background in South Africa. The co-founders established Barak as a niche fund management company whose main purpose is to provide investors with commodity-focused investment opportunities via trade finance assets across more than 30 African countries. The firm has evolved over its eight years of existence into a team comprising 20 investment professionals with vast experience across commodity derivative and physical commodity trading, structured trade and commodity finance and international banking in Africa.
Barak currently manages three funds: Barak Structured Trade Finance Fund, Barak Shanta Commodity Segregated Portfolio Fund and Barak Impact Finance Fund. The Barak Structured Trade Finance Fund was floated in February 2009, with the other two funds formed in mid-2014. 
Giles Hedley, Investor Relations Officer at Barak Fund Management, says: "Barak launched its first fund with $500k AUM. It has grown quite substantially over the years and currently has just over $300m AUM. This includes direct investors into the fund and two managed accounts from the UAE and the US (California)."
"We currently have about 100 counterparties on the book. Quite a few of them are in the UK and Europe. We have a lot of family offices in Switzerland, Germany as well as Austria. We are starting to see a bit of traction with pension funds looking to get on board; we've recently signed a few pension companies from Switzerland. We are also starting to get a bit of traction from the US market," he adds. 
The flagship Barak Structured Trade Finance Fund specializes in short-term lending, usually 90-120 days and looks at transactions of anywhere between $1m and $15m. The Fund has exposure to Zambia, Zimbabwe, South Africa and Kenya, to name a few to its sub-Saharan African portfolio. Hedley says that Barak has recently opened an advisory representative office in the Ivory Coast and Kenya and is starting to get a bit of traction for the Fund there: "The Fund is looking to venture out a little bit." 
"The Fund historically invested in Southern and Eastern Africa, so we don't have an experience of investing in West Africa yet. We're starting small, checking out the space. If we have similar success as in Eastern and Southern Africa, then we'll certainly go ahead and look more aggressively at the deals there," he explains.
Barak's core investment pinpoints sub-Saharan Africa and is related primarily to the soft agricultural commodities and food product-related sectors. "It's predominantly an agri-focused fund. But we've started to diversify the books a bit, given that commodity prices have taken quite a hit over the last couple of months. FMCG has become quite a prominent play on our books," Hedley says.
Hedley says that the Fund's performance has been stable and hasn't seen any negative returns since inception. "The returns have come down slightly over the last three years. We've started with around 16% return net of fees, and in the last three years we've probably seen returns of around 12-13% and last year we've delivered 11% return. The projected returns for this year are still double digits, we're looking at 10.5-10.6% net of fees." 
As to the other funds, Barak Impact Finance Fund is a spin off the trade finance fund that has an impact investing angle to it. Hedley says that the fund that has around $7m AUM is "pretty much set up for the managed account out of California": "They run their own trade finance impact fund out there and we created the Sub-Saharan African fund for them. The fund can't invest in direct mining or fossil fuels."
Meanwhile, Barak Shanta Commodity Segregated Portfolio Fund is a $13m AUM pure trading fund that focuses primarily on relative value and directional trading opportunities within the agricultural commodity markets, and hedging against commodity movements. 
"The firm's total AUM is just shy of $350m and we are looking to grow that to $500m mark within the next 15-16 months," says Hedley, adding that in May 2016 three new funds came into play.
New funds
With investors looking for slightly longer term lending, the asset manager has launched funds namely: Barak Mikopo Fund (Structured Credit Finance Fund) and Barak Asha Fund (Longer-term Impact). In addition, Barak has announced Barak Sarafu Fund, a pure Africa FX Fund. Seeded with internal capital, Barak is targeting $250m AUM for the Mikopo and Asha funds.
According to Hedley, Barak Mikopo Fund has a 3-year horizon, which will be able to provide some capex funding to Barak's clients. "The benefit of that is that we'll have a lot of those clients on the books already. A lot of our clients are looking for that slightly longer term lending. We set up this fund purely because we can see that demand in the market."
Similarly, Barak Asha Fund is an impact fund with a 5 to 7-year horizon, looking at bigger projects. "We've seen a huge demand on the impact investing side within the US and the UK. We're seeing a lot of investors and companies who like to have that impact investing side on their balance sheets. We'll be able to show the results of that impact side with our reporting and we do believe in the success of that fund," adds Hedley.
Barak Sarafu Fund is an FX fund, taking a US dollar-based hedging positions on African currencies. With initial capital raise of $20m, the FX Fund will be capped at $50m. Hedley says: "We're seeing a lot of liquidity constraints at the moment, predominantly in Zimbabwe, Nigeria and Angola. There are a lot of trade finance opportunities in these countries and a lot of leads coming our way. But we are just unable to follow up on them, given that you just can't get dollars out of these countries."
"All our funds our USD-based, so it's crucial that we don't take currency risk on any of our transactions. The FX Fund is giving us an opportunity to mitigate those risks and be able to look at further pipeline opportunities that we've previously had to forgo," he explains.
Opportunities and risks
The deal pipeline is strong for the new funds. Hedley says that a lot of the deals are taking on the current deal pipeline for the trade finance fund. 
When asked about country opportunities, Hedley mentions Kenya: "We're very optimistic about Kenya and this is the space where we believe we can diversify our portfolio. We have a representative office in Kenya and that has created a great exposure for us. Having on the ground presence creates a lot of security for potential investors."
"We've seen a lot of changes in Zimbabwe lately. Many investors have shied away and won't go near Zimbabwe, given that there are certain sanctions and there is a political risk. Together with the currency that has been unstable, there is a huge liquidity risk there at the moment. It's a space where we have to be very cautious. We've been investing in Zimbabwe since early days of the Fund and we actually like taking on the Zimbabwe challenges," he adds.
When asked about risks in trade finance, Hedley says there is always the risk of the repayment side, adding that there are also fraud risks in sub-Saharan Africa. He points that the most important aspect in getting successful deals through is on the referencing side. "You need to have a source where you know exactly who you are dealing with that has a track record of successful repayments and credible deals they've been involved in."
"We take a lot of security on the trade. We take ownership of the physical stock of the commodity. We know that if the counterparty ever defaults, we can then sell these commodities in the market and can get our money back. We've gained trust of a lot of our current investors. Many investors have been with us for a long time and we've seen minimum redemptions from that side," he adds.
There are a handful of asset managers operating in the trade finance space in sub-Saharan Africa and it's a hard space to get into, stresses Hedley. "We do see ourselves as leading financiers within SSA. Even if you have an investor that just deposits $10m in one ago, it doesn't mean that you're going to find $10m worth of trades. You're sitting with a cash-on-hand, which is going to be detrimental to the performance of the fund." 
"It's about going out and sourcing those deals. Deal origination is where we believe we've got a lot of experience; we've formed great relationships and a lot of our new transactions are references from existing clients. We're still finding ongoing transactions that are secure. It's very important that these opportunities will give you proper risk-adjusted returns and no defaults," concludes Hedley.