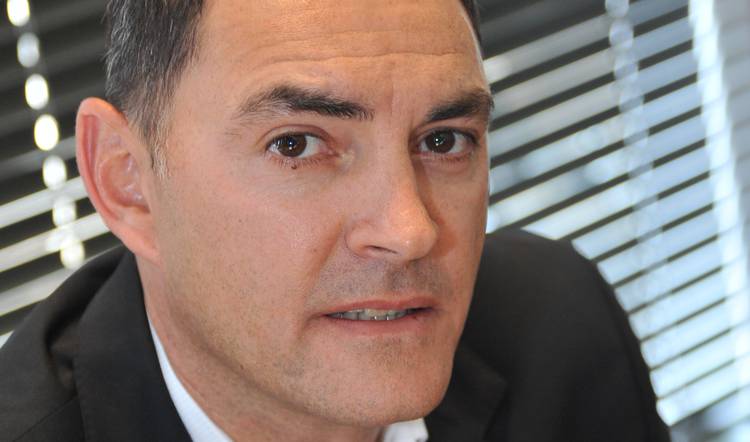 Analysis > Interviews
African asset servicing industry in a nutshell
Word count: 842
AGF speaks with Llewellyn Ford (pictured), Head: Investor Services, South Africa; Adam Bateman (AB), Head: Business Development, Investor Services; and Hari Chaitanya (HC) Head: Investor Services Product Management, Standard Bank, about African asset servicing industry, tech innovation and Standard Bank's services
Receive ONE magazine and TWO locked articles of your choice for FREE when you register an account
AGF speaks with Llewellyn Ford (pictured), Head: Investor Services, South Africa; Adam Bateman (AB), Head: Business Development, Investor Services; and Hari Chaitanya (HC) Head: Investor Services Product Management, Standard Bank, about African asset servicing industry, tech innovation and Standard Bank's services
AGF: How would you describe the current state of the African asset servicing industry?
LF, AB, HC: African markets have not been immune to the challenges brought upon by COVID-19 and although markets have recovered, there has been a severe impact on businesses and as result the savings industry has suffered too. The pandemic has also sparked positive change in some areas and accelerated the pace of innovation.
Financial market infrastructures in Africa responded quickly to the COVID-19 crisis and proved their resilience in the face of record trading volumes, with minimal disruptions. This was thanks to their robust contingency planning and willingness to embrace and accelerate digitisation, including in areas such as video conferencing and proxy voting. Angola, for instance, is introducing electronic trading for foreign exchange, while Kenya and Tanzania have launched mobile trading platforms.
The crisis exposed inherent risks in manual processes, prompting investments into new digital products and services. This will ensure that financial institutions remain competitive. A number of local financial market infrastructures are trialling technologies such as application programming interfaces (APIs) and distributed ledger technology (DLT), further reinforcing Africa's reputation as a fertile ground for innovation. The lack of legacy infrastructure also puts Africa in a strong position to leapfrog other markets.
AGF: You have recently renewed the mandate for investor services product and service solutions with South Africa's GEPF. What does it mean for Standard Bank?
LF, AB, HC: With assets in excess of $150bn, the Government Employees Pension Fund (GEPF) is the largest pension fund in Africa. We are delighted to have retained this important mandate and further cement our long-standing relationship with GEPF. Under the new agreement Standard Bank will continue to provide a fully integrated master custody solution that includes investment accounting, compliance monitoring and performance and risk reporting. Standard Bank has acted as custodian to GEPF since the fund's inception in 1996. We cherish the trust that GEPF has put in our abilities to safekeep, monitor and report on their members' local and international assets.
AGF: Where do the main inefficiencies lie in the asset servicing industry?
LF, AB, HC: Regulation of the industry is unique in every market which makes it challenging in servicing clients across various markets. Connectivity and collaboration between African exchanges and CSD's is also a work in progress with various initiatives in West and East Africa and also the African Exchanges Linkages Project (AELP).
Too many manual processes in the post trade value chain still exist and there are significant inefficiencies in Corporate Actions information dissemination and Proxy Voting processes to name a few.
AGF: Do you think the industry still has some way to go in terms of technological intervention and innovation?
LF, AB, HC: Yes, there is a long way to go but significant progress is being made in the African asset servicing industry, eg:
- The Eswatini Stock Exchange launched an automated trading system that includes mobile trading for retail investors.
- Uganda reformed its primary dealer system to spur secondary market activity.
- The Dar es Salaam Stock Exchange is developing a mobile trading platform.
- The Nairobi Securities Exchange released a revamped mobile application for retail investors.
- Ethiopia drafted legislation to create a stock market authority that will regulate its stock exchange when it opens.
With demand for digital assets – such as cryptocurrencies, central bank digital currencies, stable-coins and tokenised securities on the rise, a number of African markets are examining regulatory and infrastructure requirements to support trading in these instruments. South Africa is one such example. Having completed Project Khokha 1 – a proof of concept looking at the feasibility of using blockchain to expedite payments.
AGF: Are there any areas you are actively looking to strengthen or new services that you are looking to offer?
LF, AB, HC: Standard Bank currently provides custody in 15 African markets and are actively looking at growing our product offering in many of these markets. Kenya and Nigeria are launching their own derivatives markets. The JSE's CCP is looking at expanding their clearing offering to OTC Derivatives and as one of the South African market's largest trading and clearing members, we will look to support these clearing activities.
Kenya and Nigeria are also in the process of establishing securities lending and borrowing programmes which we will support. We are also in the process of launching our Trustee Services capability for collective investment schemes in a number of markets to support existing clients and their expansion plans across the continent.
Meanwhile, with institutional investors taking a keener interest in environmental, social and governance (ESG) matters, a number of African markets are responding by launching green bonds, which have seen exponential growth in recent years and we will be there to support our clients and their requirements in terms of evolving investment trends.