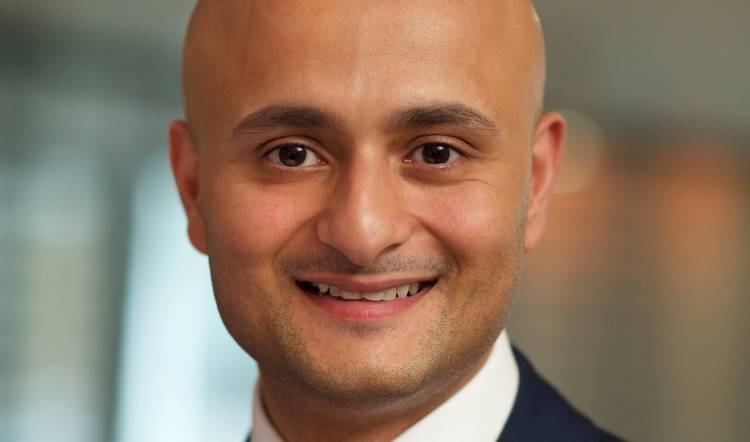 Analysis > Analysis and Strategy
The evolution of buy-side data management for investment firms
Word count: 698
The path to robust data management remains an ongoing journey, though there is growing recognition among African investment firms that the time for transformation has arrived, writes Amit Bharakda, Sales Director, Eagle Investment Systems, a BNY Mellon Company
Receive ONE magazine and TWO locked articles of your choice for FREE when you register an account
The path to robust data management remains an ongoing journey, though there is growing recognition among African investment firms that the time for transformation has arrived, writes Amit Bharakda, Sales Director, Eagle Investment Systems, a BNY Mellon Company
Years ago, data governance initiatives were primarily a response to the increasingly complex demands of reporting and marketing compliance. These mandates were also premised on solving issues of privacy and data protection. Fast forward to today and data governance is seen as helping set the stage for real-time analytics that aid the front office and provide crucial support informing business decisions. As investing becomes increasingly global in scope, and alternative and non-traditional asset classes become more prevalent, it is no exaggeration to say that data integrity could be a make-or-break factor for many asset managers in Africa.
Best-in-class data governance provides a formal set of standards for how data is securely retrieved, stored, distributed and processed. Not only does this safeguard an organisation's data and ensure that it is accurate and accessible, it makes it available for decision making on an enterprise-wide basis—enabling managers to predict trends, react quickly to market changes and respond to competitors. Whether the catalyst is the replacement of obsolete legacy systems as part of an operational transformation project or, rather, reflects the pursuit of new business opportunities, effective data management can have a profound impact on the overall agility of the organisation.
As data ownership does not necessarily correspond to traditional business functions and boundaries, many investment management firms in Africa as well as globally have been slow to adopt formalised governance policies. Today, however, that data is increasingly recognised as a mission-critical asset that can boost business intelligence in addition to helping reduce compliance risks. As a result, we are finding that enterprise wide data management has become a strategic and organisational priority. Across Africa, business leaders are discovering that these programs can have a transformational effect on their businesses.
An effective enterprise data management solution has the ability to integrate and validate different data from different sources to move downstream for use elsewhere in the business. While handling active, current operational data is a crucial element of data management, it is just one aspect. There are other aspects, such as enriching, mastering, warehousing and "mart-ing" that make data management a much broader discipline that can underpin fundamental processes and functions across the whole business. 
Today an enterprise data management solution must fulfill all of the above and should also be able to support a firms books-of-records needs. The Investment Book of Record (IBOR), for example, is often treated as an accounting issue; however, achieving an IBOR is as much about data management as anything else. In fact, Eagle has been offering our clients IBOR solutions as part of our data management platform for well over a decade.
The typical business objectives for developing an IBOR include gaining access to a single source of financial truth across the enterprise, as well as information that is delivered accurately and in real time to improve the quality and efficiency of decision-making in the front office. Meeting these objectives relies on good data management. Approaching an IBOR project from an accounting perspective, without recognising the role of data management, can result in an inflexible solution that requires data to be reprocessed, which only adds a layer of complexity and time, and opens the door for inconsistencies.
Beyond investment information, firms are also able to access comprehensive and consistent performance results, exposure analysis and other enriched information for all portfolios and business lines. These capabilities, when they're part of an integrated solution, allow firms to develop a Performance Book of Record (PBOR), which delivers an "official" view of performance results and offers the flexibility needed for analysis around different asset types, historical returns, benchmark relationships, or composited portfolios and nested composite hierarchies.
The breadth of business functions that can be addressed by an investment firm's data management system is vast; from supporting day-to-day operational functions through to performance measurement to risk management. Eagle's data-centric approach has been helping clients in the region support business needs that often go well beyond the realm of data management.