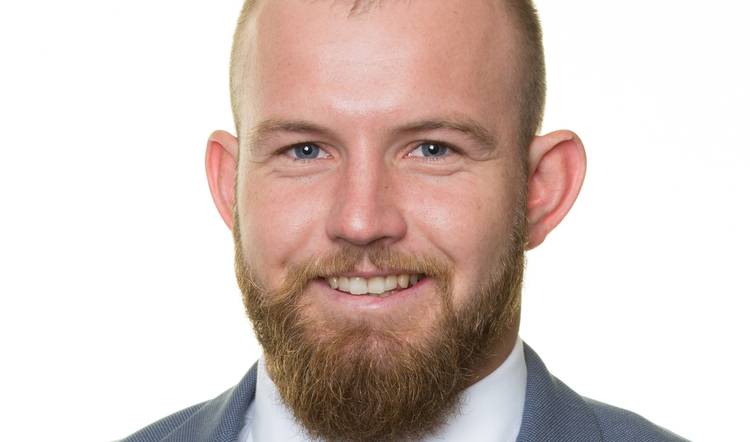 Analysis > Analysis and Strategy
The Cookie-Cutter Conundrum – Deploying Dry Powder in SSA
Word count: 1264
According to Preqin, private capital dry powder has reached $2trn and is climbing. This means that a large amount of capital is committed by limited partners who are then called on, once an investment opportunity is identified,  to provide capital for the purchasing of equity (sometimes mixed with debt). The trouble is that capital commitments continue to grow and are not being called on in what appears to be a sellers' market.
Receive ONE magazine and TWO locked articles of your choice for FREE when you register an account
According to Preqin, private capital dry powder has reached $2trn and is climbing. This means that a large amount of capital is committed by limited partners who are then called on, once an investment opportunity is identified,  to provide capital for the purchasing of equity (sometimes mixed with debt). The trouble is that capital commitments continue to grow and are not being called on in what appears to be a sellers' market.
The influx of commitments comes as no surprise since, in the USA, private equity has seen return as high as 8.6% on average in the past 10 years, exceeding public investment returns by a full 2%. Further, private equity returns almost doubled real estate returns. European private equity has seen similar success.
It is hard to see this sortie of willing investors and healthy returns in the private funds market as a problem and yet it is.
The Problem
The private equity model works. That is precisely the problem; it is a model designed before a potential business has been identified. Managers tend to follow an only-if-the-shoe-fits-approach. Managers/advisors already field plenty of risks in making singular investments and tend to stick to their specialised industries and approaches because, well, rather the devil you know. Again, this is not surprising, considering that one botched portfolio company could ruin the average IRR on an entire portfolio. However, as the private funds market becomes increasingly more competitive and institutional investors increasingly put skin in the game (bloating deployable capital), deal origination needs an overhaul.
The increasing flow of capital commitments is only comparable to the drying up of viable deals. The issue is that with the current formula that private equity houses employ, businesses need to be nurtured and stimulated in a strong SME environment and innovative culture before they are ready for the taking in the private equity market. Typically, such businesses have already had various types of financing. Such financing solutions include angel/family financing; venture capital and debt-financing. Also, floating in-between venture capital and private equity are a variety of impact investors, looking to make a sustainable impact. In South Africa, these are often in the form of section 12J funds, although these may soon be phased out due to their lack of impact.
This process is something of a 'pipeline' and it does not grow businesses fast enough for the current market demand. In some ways, technology investments in medtech, energy, automation, fintech, agritech and other industries have helped provide relief to the pipeline. However, other businesses which are slower to build, such as logistics and retail businesses, need more time in the market as they climb over barrier after barrier to entry.
Rent Seeking?
Before continuing, let us step to the side briefly and discuss the secondary private equity market. In the developed world, many private equity firms now specialise solely in a secondary market. One of the reasons for the secondary market is for firms to take advantage of exit pressures on primary market investors.
Although an advisor/manager might see the benefit of retaining equity in a portfolio company, they may be reaching the date by which they promised returns (in terms of strict portfolio requirements), basically having to cash out before the company hits true 'ripeness' for exit. In such a scenario, another private equity house uses the opportunity to buy a nicely packaged, tried and tested company to add their own portfolio. Although such a market makes sense, it also distorts market activity. Overall, overpricing the market and making a final exist more and more difficult.
One could argue that a strong secondary market makes primary investors bolder in their pursuit of investments, providing them with the comfort of an almost certain exit and allowing them to take timing risks that they would not normally take. However, it cannot be denied that more needs to be done earlier in the pipeline to improve deal origination and that the secondary market is no solution to increased deal flow.
Spotting the Gaps in the Market
It would be difficult to improve the pipeline in developed markets; the various pipelines are already well-supported and competitive. Soon, investors will need to turn more wholly to emerging markets. And, as it stands, there is plenty of room for stimulated growth in sub-Saharan Africa, but not in the traditional private equity mould. Managers need to be more creative with their acquisition strategy.
In stark contrast to the developed markets, the pipeline suffers from funding gaps in sub-Saharan markets. There is no doubt that sub-Saharan economies possess massive growth potential (Ghana, Rwanda and Ethiopia all leading by example at around 8% growth). Fintech (especially mobile money) and agritech are particularly good examples of growth opportunities, as African economics use technology to bridge infrastructure gaps. It is not all about tech, however, and other industries which present good opportunities are simple, playbook industries, such as manufacturing and FMCG, as a young African population starts to mature into income-earning consumers.
However, a lot of these opportunities will not materialise unless businesses enter the pipeline.  Only once the business has been nursed into a budding midsize company through catalyst financiers, may it be ripe for the taking in the traditional private equity market. And it is a folly to sit at the end of this imperfect pipeline with bulging pockets, butting heads with other similarly bloated PE firms, hoping and praying for a perfect portfolio company.
Some Spit-Balling
One solution is that dry powder could be redirected to bolster financing which still has the same look and feel as private equity. A particular low risk manner of deploying capital is to provide it to budding but 'unripe' firms on a low interest loan basis whilst inserting preferential equity clauses into the loan agreements. The idea is not to morph private equity firms into debt-financing vehicles but rather to put placeholders on equity. This could even be done in conjunction with a firm that does specialise in debt.
There is certainly a synergy for both hypothetical parties in providing calculated debt and the eventual purchasing of equity by an expert management team. Resulting documentation could take the form of a hybrid mixture of SAFE (Simple Agreement for Future Equity) and mezzanine financing agreement. Such agreements would generally be providing more patient capital but could be crafted in a manner which allows investors to withdraw their money in the traditional timeframe. If the contributions are structured correctly, IRR would not be damaged but divorced from the debt-financing arrangements. In such a circumstance, equity is only purchased at specified milestones. Setting up a fund with this flexible structure may require a carefully worded prospectus and different terms for different investor classes, depending on the jurisdiction of the investors and the fund.
Should a fund not want to structure itself differently from the traditional mould, it might consider co-operating more closely with other types of financiers along the pipeline. I envisage a tag team type structure which would allow funds to deploy money at certain places along the pipeline and depending on the initial risk of the deployment, money could be paid out in a revolving pay-out agreement triggered by equity buyouts and profit milestones. This would work well where funds use their different objectives collectively. For example, an impact investing firm is well-positioned to absorb some of the earlier risks and deploy more patient capital in the face of creating employment and improving impoverished communities. This is a certain synergy for later passing the baton to a private equity firm which is medium term and primarily profit oriented.