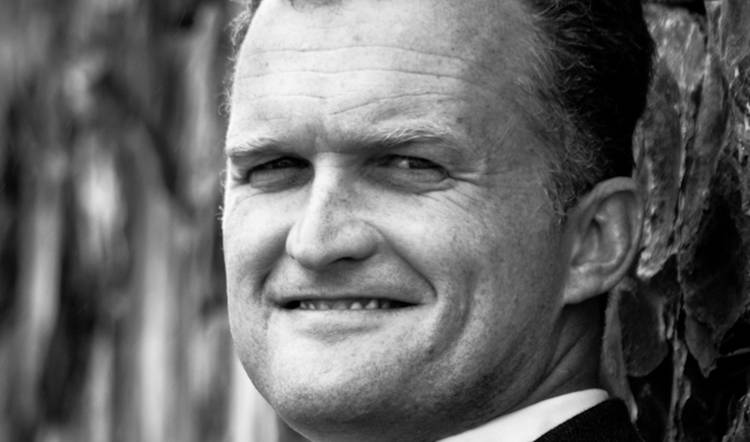 Analysis > Analysis and Strategy
Private Equity: The ESG advantage
Word count: 1234
Investment performance has always been shadowed by ESG (environmental, social and governance) factors. In line with investment theory, protecting the downside is more important to portfolio returns than the outperformance on a few glory days. ESG may not guarantee happy returns, but it will narrow the opportunity for nasty things popping up in the portfolio and open new doors faster, writes Graham Sinclair, Principal at SinCo - Sustainable Investment Consulting LLC
Receive ONE magazine and TWO locked articles of your choice for FREE when you register an account
Investment performance has always been shadowed by ESG (environmental, social and governance) factors. In line with investment theory, protecting the downside is more important to portfolio returns than the outperformance on a few glory days. ESG may not guarantee happy returns, but it will narrow the opportunity for nasty things popping up in the portfolio and open new doors faster, writes Graham Sinclair, Principal at SinCo - Sustainable Investment Consulting LLC
Today, being on the front foot means private equity (PE) general partners (GPs) may shape with ESG, to grow the good stuff and sidestep the bad. There is more ESG demand, and more ESG data. Investors need to identify facts-based, comparable, data-driven evidence for their investment decisions faster than their competitors. A Refinitiv ESG database study found 63% of companies have a policy to reduce carbon emissions and 63% are recycling, 56% of companies have a water efficiency policy - a 25% increase from one year ago - but only 19% have set targets for water efficiency. Companies and their investors need a better grip on their operational footprint. Institutional investors have greater expectations: from January 1, 2020, the Principles for Responsible Investment (PRI) trade body of 1,800 signatories with $80trn AUM must report using the climate and carbon framework developed by the Task Force for Climate-related Disclosure. So at last, after four hundred years of industrial-scale pollution, the markets are starting to better price for nature, humans and doing the right thing. Just starting. Kilimanjaro's glacier is melting and plastic flotsam spoils most beaches, but pollution is no longer free.
THE NEED FOR SPEED
Professional money management may differ on what ESG factors are material. One may expect investors compete on what ESG data and ratios add the most value. It is indisputable ESG is now part of the modern practice in our $74.3trn AUM money management industry. The CFA Institute/ PRI joint report on global ESG practice in 2019 reflected that risk management is still the main driver of ESG integration in Africa (as it is in most markets) and that overall the South African market has performed in line with European markets, with the mining and materials sector being the highest-scoring sector regarding ESG disclosure. Like marathon running, it's only going to get faster. Your investment legacy may deliver what seems impossible by deploying smarter planning, building a talented team, an unshakeable belief and unparalleled discipline in integrating all factors - including ESG - into investment practice.
All asset management is facing fee compression. Research budgets are squeezed, which means the investment research firms are struggling. PE funds running ESG management systems for their portfolio companies producing better ESG reporting makes for more compelling investable opportunities, by improving the speed and quality of investment decisions through reducing the costs and risks of due diligence. The price of any asset is the trade of supply and demand.
In 2019, AVCA reported the 79 private equity deals in the first half of the year totaled $700m, the lowest since 2014. It also reinforces how scrappy and competitive local PE GPs may be, blending portfolio company operations and committing to grow skills and adapting to challenges over longer periods. The role and influence of development financing institutions (DFIs) in this space is growing, not diminishing (major DFIs such as the International Finance Corporation of the World Bank Group (IFC), the European Bank for Reconstruction and Development (EBRD), Norfund and the Overseas Private Investment Corporation (OPIC); the IFC has 22 offices in Africa, and both OPIC and Norfund have three each). DFI capital is cornerstone capital for new funds being raised, and remains important for subsequent funds raised although not as existentially necessary to fund raising once the investment team has a track record. DFIs have long-term horizons and a regional commitment. Though they may be a bit tortuous through investment committee and contracting, DFIs are able to manage through complexity and tolerate risks. DFIs are the perfect African PE investment client with sticky assets and the patience for growth markets. All DFI investment seeks positive development impact. Even the $10bn China Africa Development Fund investing in agriculture, infrastructure, energy and manufacturing across 36 African countries has on paper aligned with CDC's framework, one of the better ESG management systems available for PE GPs. CDC is now the largest single investor in private equity funds in Africa via 58 funds.
How many more would be done, or done faster, with world-class ESG?
CLOSING DOORS
The reality in 2019 is professional money managers need more than smooth promises of "trying to" or the narrowness of "always comply with laws". In 2019, institutional investors with a significant brand, global footprint and a client base spanning all kinds of investors, need to have a solid ESG offering. Investors need their PE GPs to deliver it. Not convinced? Check the RFP pipeline. Most institutional investors speak through their RFPs, whether authentically or with a huge side dish of greenwashing. For example, Norfund describes itself as "an active, strategic minority investor deploying risk capital and expertise to help building sustainable businesses in poor countries"; do not apply if you're outside that sandbox. It's implicit in the Family Office mandate handshake that says "do not embarrass us above the fold in the FT".  It's in the awkward moment when the DFI asks your take on only 10% of PE professionals being women. It's between the lines when the pension fund manager says she was going to allocate to your next fund until she learned from an NGO what your portfolio company effluent did to the river, so...
THERE MUST BE MORE [ESG]
After the longest bull market in history, we're all in private equity's world now. That world has ESG everywhere. The wall of money flowing around the globe looking for yield has more ESG expectations than yesterday, and tomorrow will have more than today. Drivers are the local and global expanding investor demand, performance gains in ESG-branded indexes and PE exit multiples and deal speed, and new ESG rule-making by regulators and legislators globally and in Africa. Thematic niches on sustainability trends will evolve to meet market interests (although caveat investor: just because the words are on the label does not mean it's authentic). More Millenials and more women taking control of asset allocations is increasing the demand for ESG. Africa's frontier markets need investors who can tap that demand: despite the UN's 17 Sustainable Development Goals' emphasis on African development, a $2.5trn development investment gap remains. In the first half of 2019, fundraising closed by Africa-focused private equity firms reached $1.7bn (funds raising $2.8bn in 2018). That's not enough.
Investing is about good companies at good prices, and staying the course. Integrating ESG may even help PE funds navigate thorny situations. News of ESG-ugly business spreads at retweet speed and does not stop at political borders, even the Great Firewall. ESG drives increased transparency. No-one said it would be easy. Increased data availability improves the analysis of the risks and opportunities embedded in the business practices of portfolio companies in their communities, supply chains and markets. It may seem daunting, it's definitely hard, but it's not impossible. Humans never dreamed of running a marathon in under two hours, until this month, an African made history. Integrating ESG for better investment performance seems impossible - until it's done.
Follow Graham Sinclair @esgarchitect