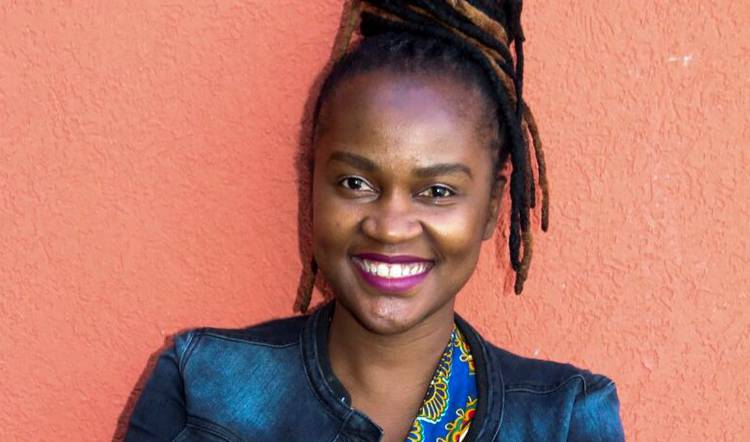 Analysis > Analysis and Strategy
Investing in women entrepreneurs in Africa
Word count: 1113
Sub-Saharan Africa is the only region in the world where there are more women who become entrepreneurs than men. Despite this, women-owned small businesses find it much tougher to secure financing and investment than their male counterparts.
Receive ONE magazine and TWO locked articles of your choice for FREE when you register an account
Sub-Saharan Africa is the only region in the world where there are more women who become entrepreneurs than men. Despite this, women-owned small businesses find it much tougher to secure financing and investment than their male counterparts.
Women-owned businesses can deliver attractive returns for investors
One of the biggest misconceptions about gender-lens investing is that it is a fad that is more about a feminine revolution than a real business opportunity with competitive returns.
The business case for investing in women entrepreneurs has been researched extensively and it has been proven that women-owned and -led businesses can be as competitive as those run by men. They even outperform them in certain industries such as tourism which is key to Africa's development. Companies with gender-diverse leadership also perform better than those with homogeneous management teams.
Women-owned businesses have been found to outlive male-owned enterprises in many industries and research indicates that women tend to be better at risk assimilation. This risk assimilation has been negatively misrepresented as women just being more risk averse, as if there is something wrong with making a sober assessment of the risks facing a business. A healthy dose of risk aversion and risk-taking is important for a company to thrive.
When it comes to business strategy, women often create strategies that are more holistic and encompassing of both financial and socio-cultural realities. Culture eats strategy for breakfast, so any kind of strategy that does not fully consider and encompass local social and cultural factors is bound to encounter massive challenges when taken to market.
The playing field is not equal
Small businesses in Africa already have a hard time securing financing but this funding gap is more pronounced when it comes to women entrepreneurs. This gap exists at various levels of entrepreneurial funding – including bank loans, angel investment, venture capital and private equity – despite there being more women entrepreneurs in sub-Saharan Africa than men.
One of the reasons why many women entrepreneurs are neglected by venture capital investors is because of the industry's focus on technology companies, which have been traditionally male-dominated. Tech has not attracted nor retained women entrepreneurs and while that seems to be shifting, it remains a slow transformation. Limiting funds to male-dominated industries exacerbates this funding gap for women.
Women entrepreneurs are held back by cultural factors
Across all levels, women entrepreneurs face social and cultural challenges in Africa which are stifling the growth of their businesses. At a personal level, women in Africa are still expected to be the primary homemakers and childcare providers. They face hurdles – such as insufficient support from their partners and other structures – in managing the dual roles of entrepreneur and mother.
In several African countries, business is predominantly viewed as a man's domain and women tend not to be taken seriously and may face hostility. Recent primary research I did as part of my PhD showed women entrepreneurs often have to take a male colleague to business meetings just to be taken seriously even though they are the subject expert.
There are also barriers related to the business environment that don't consider cultural realities. For example, small business loans often require collateral based on immovable assets but most women do not have family land or property titles in their names.
Should investors in women-owned businesses attempt to change these social norms or work around them? Investors should try and change them as far as possible because they can make a difference. For example, funds can think about creating products that take into consideration the realities women face, such as providing non-collateralized loans. Additionally, they need to care for the wellbeing of their entrepreneurs beyond the demand for ROI. We encourage the companies in our portfolio to prioritise self-care and mental health. We provide holistic support and resources which our entrepreneurs can tap into to navigate not only business matters, but also the social and cultural issues."
There are high-potential companies outside tech and the main commercial hubs
Africa's venture capital industry is largely focused on technology companies located in traditional commercial hubs, such as Gauteng and the Western Cape in the case of South Africa. However, there are several attractive businesses owned by women that operate outside of the tech industry and are located in off-the-beaten- path locations.
By not limiting ourselves to the two provinces and by being industry agnostic, we have seen so many exciting ventures in industries such as manufacturing, food production, beauty and wellness as well as tourism, education and services.
One example is South Africa's northern Limpopo Province, which is home to natural products that can be processed into food and beauty products. For instance, last year, at a pitch event, I met a local businesswoman who is manufacturing nutritious porridge for babies made from the fruit of the baobab tree. Nobody really thinks about baobab fruit but in Limpopo, the fruit just falls from trees. The region has a significant malnutrition problem where young children are fed bread and tea because it is cheap and easy to prepare. This woman entrepreneur – who has a background in the pharmaceuticals and food industry – came up with a product using raw materials from Limpopo. At the time, she was contemplating expanding her product range to a protein bar made from the baobab fruit. This product has the potential to be exported internationally.
There are more investible women entrepreneurs than you think
Investors often blame an insufficient pipeline of investible women-owned business in Africa for the lack of diversity in their portfolios. I believe this is not true, investors are just not looking hard enough.
There are several high-potential companies set to receive funding from the $6.5m Enygma Ventures fund (managed by Africa Trust Group). One of these is South Africa-based MSLondon Cosmetics which manufactures beauty products made from naturally occurring essential minerals. It is a luxury range that can compete with the likes of MAC and Rihanna's Fenty. They have amazing products and could be a really big brand with the right type of support.
Another company, Zambia's Lupiya, has developed a digital platform to expand access to credit and lower the cost of borrowing for millions of Zambians. The company has even introduced a credit product specifically for women entrepreneurs that provides them with working capital loans. Lupiya's offering can be replicated across the African continent.
Then there is Black Mamba, a brand of chilli sauces made in Eswatini. Its products have great international potential. The company is creating income-generating opportunities for many chilli farmers and other businesses in its supply chain, which has a profound impact in a country with such high levels of poverty.