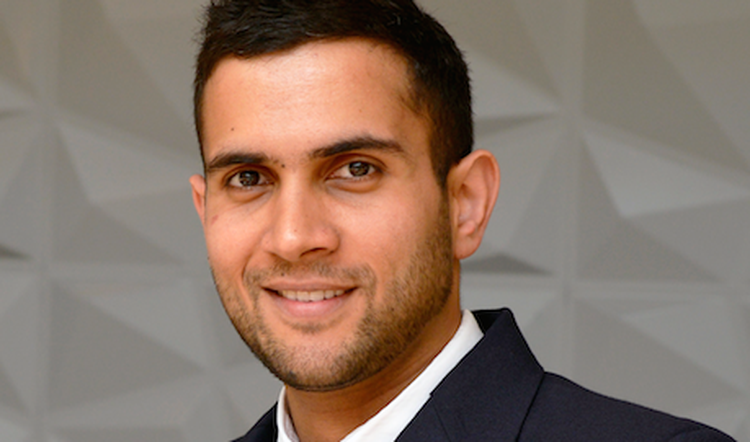 Analysis > Analysis and Strategy
Investing in South African Aquaculture
Word count: 1005
By 2050, the world's population will exceed 9 billion, and we'll need to be producing at least 60% more food than we are today. As farmers the world over face increasing environmental threats, where will this additional food come from? 
Receive ONE magazine and TWO locked articles of your choice for FREE when you register an account
By 2050, the world's population will exceed 9 billion, and we'll need to be producing at least 60% more food than we are today. As farmers the world over face increasing environmental threats, where will this additional food come from? 
One source is aquaculture. In fact, it is the fastest growing food sector in the world. Today, 50% of the seafood we eat is wild and 50% is farmed. By 2030, this is estimated to grow to 62% farmed and 38% wild. 
The case for aquaculture

Aquaculture refers to the farming of aquatic organisms in all types of water environments, including oceans, rivers, lakes and dams. Aquaculture produces fish, shellfish, molluscs, crustaceans, algae, and fish eggs, as well as other products such as bait and fish feeds. 

Its environmental impact is significantly smaller than other forms of agriculture, and it will play an increasingly important role in providing protein to the world in the decades ahead. It also helps alleviate pressure on the ocean's wild fish stocks which are being exploited and depleted at an unsustainable rate. 
In South Africa, government has recognised the opportunities in aquaculture and the "ocean economy" at large. The Department of Agriculture, Forestry and Fisheries (DAFF) launched Operation Phakisa in 2014 in order to fast-track progress in terms of harnessing the opportunities in our oceans – and in aquaculture. 
Through Operation Phakisa, there are currently more than 20 marine and inland aquaculture projects being developed, and DAFF expects to increase aquaculture production from 4000 tons a year to 20 000 tons per year. This would increase the value of the subsector from R400m a year to over R6bn, and create over 200 000 jobs. 
According to the Food and Agriculture Organization of the United Nations (FAO), aquaculture in South Africa is performing below its potential, but they have recognised that we are making progress thanks to new, enabling government policies and grants.
Risks and opportunities for investors

As the world's fastest growing food sector – and an environmentally responsible response to food security – there's a clear case for investing in aquaculture. In a South African context, it is a strategic growth sector promoted by government, and the current weak and unstable rand environment makes it more attractive, as the bulk of food produced is exported. 

However, as with any investment, it is not without risk. 
Investors may balk at the fact that fewer than 3% of global aquaculture operations are insured. For those that are insured, high premiums are indicative of the perceptions of risk in this sector.
As with any farming operation, disease is an ever-present threat, and can spread quickly in densely populated farming environments. Smaller companies don't have geographic diversity and are more exposed to losing all their farmed fish in the event of a disease outbreak.
Land-based fish farms in tanks (such as abalone farms) need to have their water changed frequently. This waste-water contains feces, nutrients and chemicals, all of which can contribute to algal blooms ("red tide") as the water gets released back into the sea. 
Earlier this year, abalone farms along the coastal region of Hermanus suffered significant losses due to the worst case of red tide in recorded history for the area. Marine scientists believe red tides are on the increase worldwide, thanks to global warming and increased phosphates in the ocean. 
As investors, this kind of incident could completely wipe out returns, so it is critical to ensure there are appropriate risk management strategies in place.
Current opportunities to invest are limited given that set-up costs make this a difficult sector for entrepreneurs to enter. Government grants are helping to overcome this, however, so there will be more opportunities in the years ahead.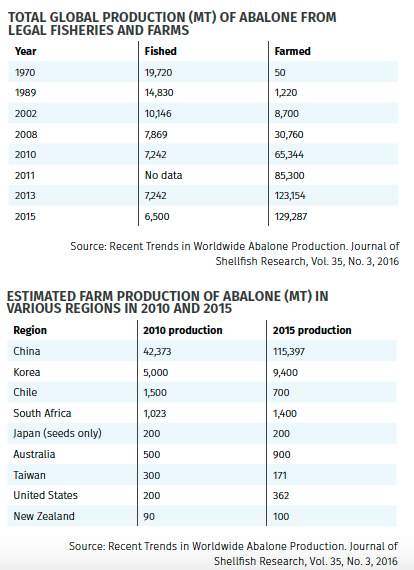 Futuregrowth's experience in this sector
In early 2016, we earmarked R200m for investment in sustainable aquaculture projects. We see this as a strategic play to enhance returns for our shareholders by investing in a sector that shows significant long-term growth prospects with very high export potential. 
Our investments will meet the mandate of our Development Equity Fund, thanks to the socially responsible, sustainable nature of aquaculture. This fund has invested over R2bn in development projects to date, with exposure to sectors ranging from infrastructure to pharmaceuticals to transport – and now aquaculture. It's an exciting space to work in and Futuregrowth has always been a pioneer in the high-impact developmental investment space.

Our preference for investing at this stage is to take minority stakes in multiple businesses. This gives us sufficient scale to exert some degree of stewardship over the business, without taking control.

Data from the Centre of Excellence in Natural Resource Management (CENRM) at the University of Western Australia shows that South Africa is the third largest supplier of farmed abalone in the world, with an estimated production of 1400 metric tonnes (mt) in 2015. In comparison, over 115 000mt of abalone were farmed in China and  9400 mt in South Korea. Demand for this delicacy is high in Asia (particularly China, Taiwan, Vietnam and Singapore) and South African abalone is particularly sought after in these markets, as our species are believed to have superior taste and texture. This is part of why we believe there is so much scope for development in this field: we have a high quality product with an already-established appeal, and a huge market for it in the East. It's also why we need to up our farming production drastically – and soon. 
Futuregrowth is pleased to be playing a part in the sustainable breeding of abalone, a species that continues to be plundered by poachers in the wild. If we can farm enough abalone to the same taste and texture quality expected, we can reduce the black market demand for our wild abalone stocks, which are being poached to the point of near extinction.