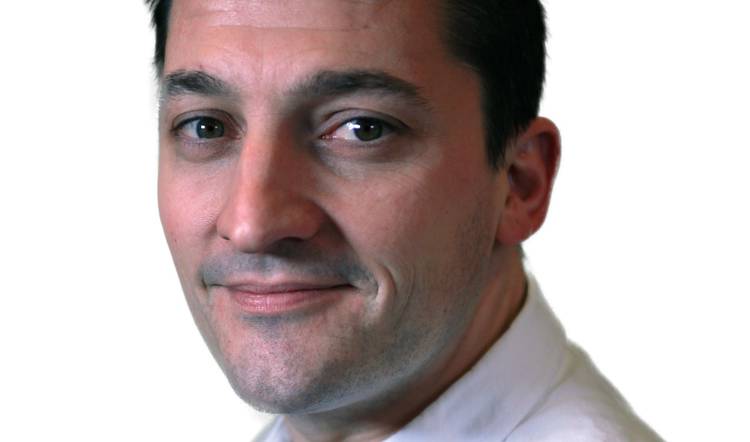 Analysis > Analysis and Strategy
Complete Operating Support for Africa's Growing Funds Industry
Word count: 728
More than half the world's fastest-growing economies since 2000 have been in Africa. Future growth projections suggest that by 2030 Africa will be home to 1.7 billion people, 43% of whom will belong to the upper or middle classes.
Receive ONE magazine and TWO locked articles of your choice for FREE when you register an account
More than half the world's fastest-growing economies since 2000 have been in Africa. Future growth projections suggest that by 2030 Africa will be home to 1.7 billion people, 43% of whom will belong to the upper or middle classes.
Africa's economic growth outlook – and the investment return potential and opportunities for diversification that offers – make the continent an increasingly attractive proposition for international and domestic institutional and individual investors. But while the prospective uptick in inflows point to exciting times ahead for Africa's developing funds industry, they bring heightened investor demands and service expectations.
Meeting investor service standards
Building a successful asset management business is no longer solely dependent on investment returns. Having the right operational infrastructure is just as important to stay current and competitive in today's more globalized and institutionalized market.
SS&C Advent's integrated suite of front-, middle- and back-office tools provide the recognized global capabilities industry participants need to meet these challenges. We are a three consecutive-time Africa Global Funds award winner, and this year have been voted best "Fund Accounting and Reporting Software Provider," as well as best "Private Equity Software Provider." And with more than 65 offices worldwide, including a presence in South Africa, we are a truly global organization.
At the heart of our capabilities is Geneva®, the world's premier portfolio management and accounting platform. Geneva is highly scalable, and able to support accounting and position keeping for any instrument, in any structure, in any region. It also meets firms' ever-growing demands for real-time data, empowering fund managers with instant performance, P&L, position and exposure information.
Comprehensive asset class coverage
Never content to rest on our laurels, at SS&C Advent we are dedicated to reinvesting and innovating our solutions, with all our products benefiting from two annual upgrades.
This year, our Geneva releases have included updated capabilities for a growing number of complex asset classes. Geneva has long provided comprehensive instrument coverage, spanning global equities, fixed income, derivatives and bank debt. More recently, we added support for private equity and private debt, to reflect the changes in activity in the world's investment markets.
Geneva's native functionality enables limited partners to monitor their private equity commitments. For instance, the system can track unfunded versus funded amounts, and when distributions are made account for the components of that distribution.
Meanwhile, Geneva World Investor provides private equity fund managers with an integrated portfolio management and investor accounting platform to manage their investor flows, giving them total transparency into their funds from investment to investor level. World Investor calculates accurate performance incentive fees, allocates profits, losses, expenses and tax impact among multiple investors, and delivers automated reports back to limited partners.
Improved reporting
The latest Geneva releases also enhanced the system's customizable reporting capabilities. It is now much easier for users to redesign and tailor the reports they create, and so enhance engagement with their own end clients. In addition, we have developed an automated data governance tool to validate the quality of data flowing into Geneva, and identify and resolve any exceptions.
We have extended our cloud offerings as well to better support web and mobile reporting, enabling firms to distribute data-rich reports to investors on their preferred device.
Affordable and flexible deployment options
The enriched functionality ensures Geneva remains the industry's leading fund accounting platform. And new deployment options now make it one of the most cost-efficient and accessible systems available too.
Our flexible deployment model enables users to leverage Geneva's functionality in one of four ways, depending on their needs and operating set up:
Onsite installation: This is the preferred option for firms that want to control and maintain the system on their own hardware platform.
Hosted: Our third-party technology hosting service gives organizations full access to the Geneva functionality, without adding to their IT footprint and overhead.
Co-hosted: With this option, SS&C Advent hosts Geneva and manages the data, while enabling clients to access the system and make adjustments to data as needed.
Fully outsourced: Fund administration clients of SS&C GlobeOp can choose to fully outsource the technology and all their operational processes.
In this dynamic market environment, firms that want to get ahead of the competition need an end-to-end technology infrastructure that offers the flexibility and functionality to support multiple investment strategies, while satisfying their clients' evolving demands. At SS&C Advent, we have the answer.